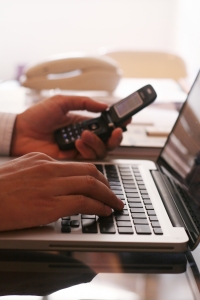 If you want to fill your pipeline with cold email, you're going to want to ask yourself one thing right off the bat.
Is cold email spam? And the answer to that question, which many people have found themselves asking recently, is a 100 percent NO.
Simply put, cold email is just an email that's sent to someone that you don't know. If you're in any kind of business really, you're probably already quite familiar with it and you've probably already sent them quite a lot.
It's not really a cold call either, which is much more in-your-face and disruptive.
It also is more personalized and fits the person who is receiving the email.
Given this, there are a lot of differences between your average cold email and a general spam email. When you get a cold email, it uses your actual name to actually address you, has a subject line that makes sense for its purpose, looks like any old email that you'd get from a colleague and shows the address of the person who sent it in the signature. You won't find that in just a spam email.
So, if you take all this into consideration, it's pretty easy to check off the little boxes to make sure that you're actually sending your potential customers a cold email and not a spam email. Let's see what it takes.