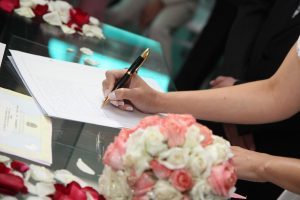 As a freelancer you've got to protect yourself from client disagreements.  Writing a great client contract is one of the best ways to avoid disputes and ensure you and your clients are on the same page.  You've probably heard the terms "statement of work" and "service agreement," but do you know the differences between the two and why they are both crucial for your business?
Statement of Work: A written contract between you and your client that defines the specific project work you will be doing for them in detail.
Service Agreement: A document that is used to define more general terms on how two parties work together over an extended period of time.
Depending on the circumstances, sometimes the documents are combined from the project start and in other cases they are separate and Statement of Work contracts are written for every single project you do under the umbrella of a Service Agreement.
If you are in a longer term relationship with your client, chances are you won't need an overarching service agreement, and can work off of a Statement of Work for each project. Service Agreements are usually written by larger clients who present to you, the freelancer to sign. In these situations it is your responsibility to then present your client with a Statement of Work for them to sign.