I'm a big fan of having a paperless office; that's why I'm so excited about the latest release:
You'll now be able to have clients sign proposals online with the new built in electronic signature feature.
Included in this newest update is an easier way to organize your fees/sections as well as full mobile support if you're running iOS 5 on your iPad or iPhone.
Electronic Signatures
If you're able to get your clients to view proposals online you'll get some great benefits from using the built in electronic signature feature.
The main benefit: Getting a signed proposal is much faster because they don't have to print, sign, and fax it back.  A great side benefit is that clients love the convenience of going paperless so it's a great way to start a new client relationship.
If you're on the Studio or Agency plans, you'll see the option to use this feature when sending out proposals: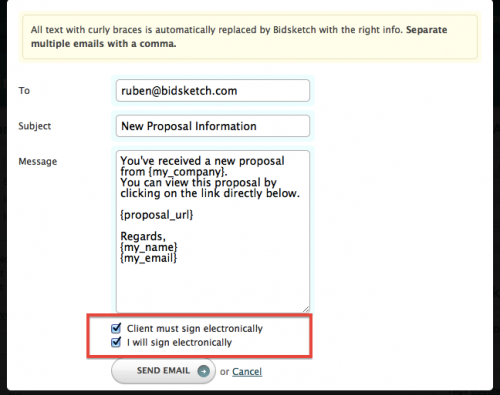 If you enable this feature your client will be prompted to sign the proposal once they've accepted it: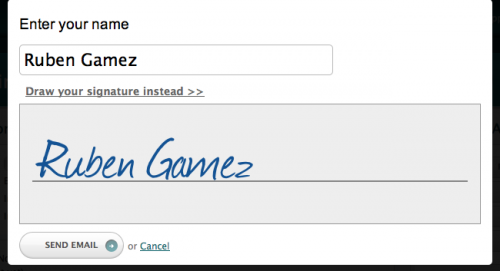 Once your client signs the proposal both of you will be able to download the PDF with the signatures appended to it: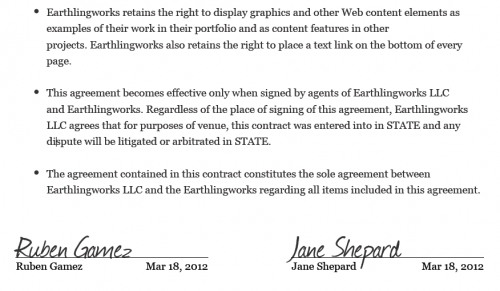 On the proposal details page you'll find a link that will show audit information associated with the signatures: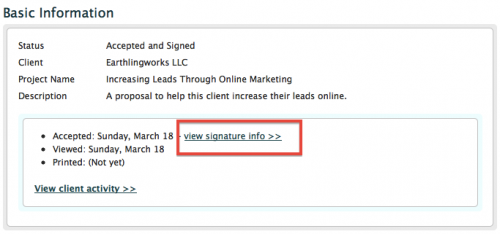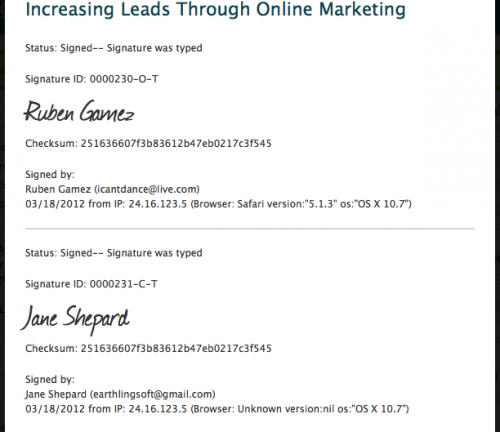 Some additional notes about using electronic signatures:
RightSignature integration will still work but you can only use one or the other. If you have RightSignature integration enabled, it will override the built in electronic signature feature.
Once a proposal is signed it can no longer be edited but you can still copy/delete the proposal. This ensures we're in compliant on the legal side of things.
This feature is available to the following plans: Studio, Premium, Business, and Agency.
Categories for Sections and Fees
I'm often told that being able to easily reuse content to create proposals is one of the best things about Bidsketch. I'm happy to report that we've made that even easier by introducing fee and section categories.
When editing a fee or section you'll see a new category dropdown: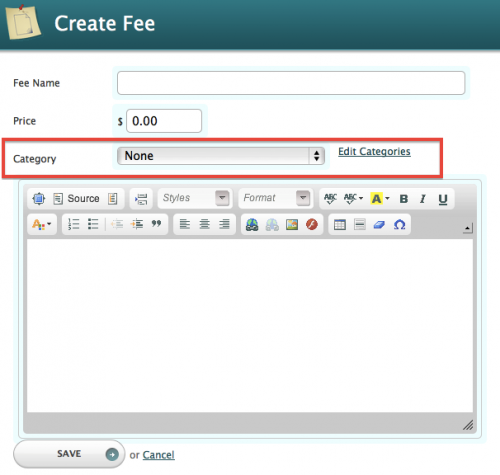 Adding a section or fee to a category will make it easy to use the same name for different types of services and tell them apart when viewing them in list view or when importing them into a proposal: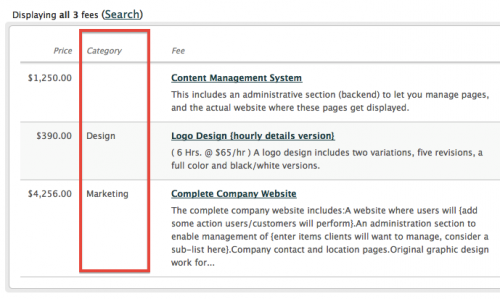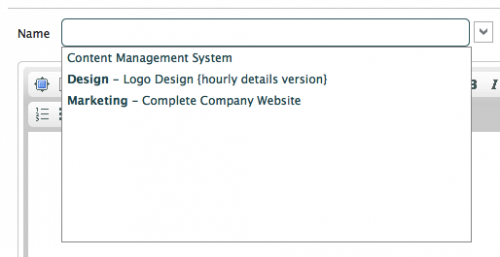 Note that categories will help you better organize your sections and fees so they won't appear on the proposal itself.
Full iOS 5 Support
If you have an iPhone or iPad running iOS version 5 then you'll be able to use all features within Bidsketch. This includes, creating, editing and sending proposals. Your clients will also be able to view, accept, and export to PDF.
The biggest hurdle with providing mobile support on for Apple devices was the HTML editor support within the operating system. This latest version of iOS finally lets us use the same HTML editor you can use in desktop browsers.