I'm still hard at work finalizing the new Bidsketch design and adding some great new features. In the meantime I'll be showing a preview of a feature that lets you change the look and feel of Bidsketch to match your brand.
Here's where the magic happens: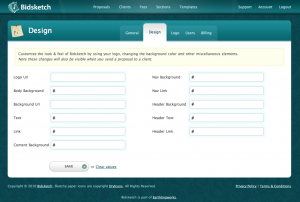 David Bullock  (www.davidbullock.com) would be able to change the design like this: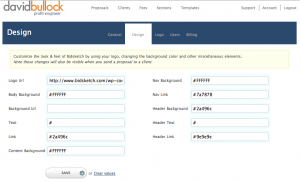 This one shows an example of something Chris at c3mdigital.com might do: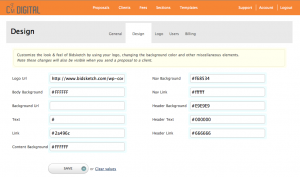 And Daniel at axialdev.com might go with something like this: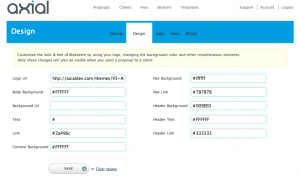 Of course, these are quick examples that I put together myself. I'm sure David, Chris, and Daniel can do much better with this new feature; the point was to give an idea of the level of customization that will be possible. Hopefully, I've met my goal.
And now, as I get back to work, I leave you with one final screenshot for something you haven't seen yet: