I've just released of a couple of very exciting new Bidsketch features this week.
Feature #1: Custom Domains
The first feature lets you use your own custom domain instead of relying on a Bidsketch subdomain.
The real value here (besides it being just plain cool) is your clients will only see the domain you want them to see which keeps them focused on your own brand.
This is a big deal. Please take advantage of it!
Ok, so where do you set this up? Just go into your "Account Settings" tab and you'll see a new link called "Customize":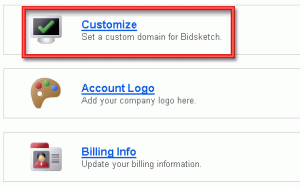 Once there you'll be taken to a form that'll ask for your custom domain: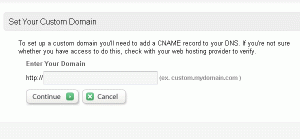 The next step in the process calls for you to set up DNS and then verify that everything has been set up properly and that the changes have taken effect already.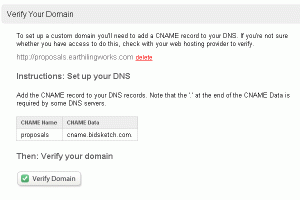 Once you've verified you'll be taken to a screen that confirms what the new custom domain is and allows you to remove it if you ever want to change it.

And you're done! You and your clients will then be able to access Bidsketch from that URL. Also, the proposal email alerts that your clients get will reflect that new URL like so:

Feature #2: Proposal Copy
As you might have guessed, this feature will let you create a copy of a new proposal. To do this you'll need to go into the details for the proposal you want to copy: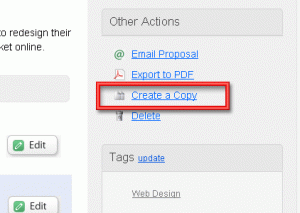 Clicking on that will give you a nice modal which will prompt you for the name and description of your new proposal.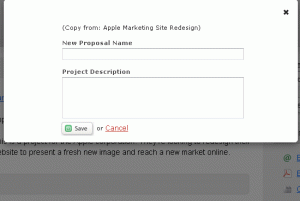 That's all there is to it! Pretty easy, huh? Hopefully it'll help save some time when creating similar proposals.
There's still plenty of good stuff coming your way soon. Be on the lookout for the next big enhancements coming to you in a few weeks!