FreshBooks integration has been the most requested feature for a long time. Too long. That's why I'm super excited to be able to say that Bidsketch now officially includes FreshBooks integration.
[Video Update: http://www.bidsketch.com/freshbooks-integration-overview/ ]
So now, with a FreshBooks account you can:
Import all your existing FreshBooks clients
View and add invoices from Bidsketch
Add clients to FreshBooks
Turn proposals into invoices (this is super cool)
View invoices associated with a proposal
This is just the big stuff, there's more here that I haven't mentioned. Scope out the screenshots below to get a better feel for how this all works.
Enabling FreshBooks Integration
Before you get started, log into your FreshBooks account and make sure the API is enabled. You do this by going into the FreshBooks API subnav menu item on the My Account page. Once there you'll want to make sure that Enable API is checked: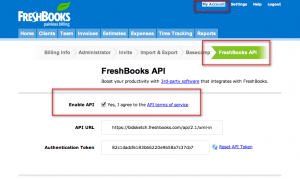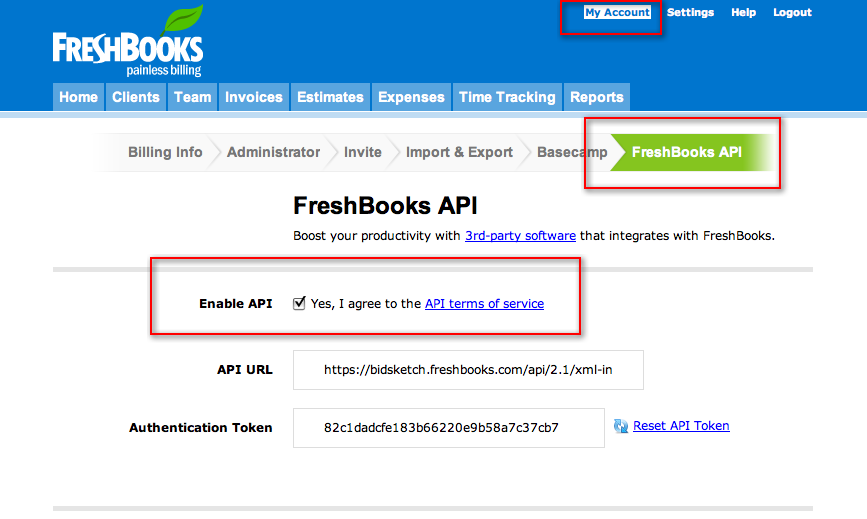 After you've verified that the API is enabled, you can log into your Bidsketch account and visit Integrations tab on your Account page.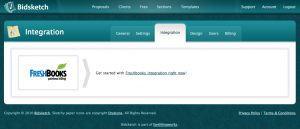 Enter your FreshBooks URL and you'll be redirected to FreshBooks where you can enter your login information for secure access to your clients and invoices.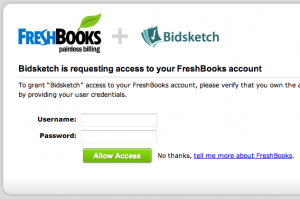 FreshBooks will send you back to Bidsketch where all your clients will automatically be imported.

How it Works
Once you've finished setting this up, you'll see a new invoice tab and an Add Invoice button whenever you view a client. FreshBooks clients will also give invoice paid/unpaid totals on this page. (Note: Adding an invoice from here is will create the client in FreshBooks if your client isn't there yet.)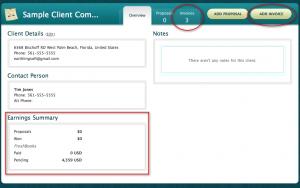 Turning a proposal into an invoice is pretty neat. Just click on the Add Invoice button and it'll do a few things:
Create your client in FreshBooks if they're not already there
Create an invoice and bring over all fee information
Associate that invoice to the proposal so you can quickly see totals
Mark your proposal with a status of Invoiced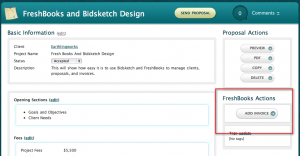 A couple of Bonus Updates
Two new proposal statuses have been added: Sent and Invoiced
Proposal totals have been added to the client details page