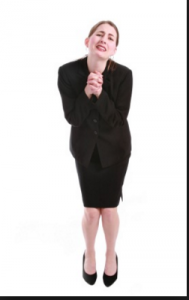 No matter what functions you have to perform to keep your business entity afloat, there's one thing that all entrepreneurs have to do, particularly those who offer creative services:
They have to find new clients
You're on the constant lookout for new opportunities, and so am I. And if you're like me, then you've followed the herd and you've attempted to land your next dream assignment by:
Hitting the industry job boards
Subscribing to email lists that announce new job opportunities
Researching traditional job boards for offsite/freelance opportunities
Asking friends or colleagues for job leads
Asking previous or current clients for job referrals
In addition to these, you might have even paid for online (or offline) advertising media. And if you've listened to the gurus in your industry, then you've probably hit your local conferences, your small business associations, or if you live in the States, then you've paid for memberships with organizations such as the Chamber of Commerce.
However, in spite of all of this hustling, you might find that you're constantly hitting walls. Worse, you might feel like you're spinning your wheels, competing with other freelancers/entrepreneurs in your field, to no avail.
Have you ever felt like a rodent chasing after the same crumbs of cheese that others are chasing after? Or have you ever felt like a squirrel, furiously scouring for nuts and forage?
I have, and it's not a good feeling. It's not a feeling that has made me feel capable or worthy. Worse, I've often felt that I spent more time trying to figure out how to get my crumbs than I spent on performing the work I needed in order to generate revenue.
Following The Herd Isn't Working
Are you tired of spending more time on hustling for work than you are doing the work?
If so, then let me share something that has changed my perspective on how I'll go about landing new clients, moving forward:
You don't have to wait for a new job opening to be announced.
In fact, chasing after new job announcements can actually work against you and devalue what you have to offer.
Ryan Barton shares this concept in his blog post. Currently, he operates as a freelance designer, social media, and business consultant. Before he went into business for himself, he started out by selling copier machines via cold-calling and door-knocking. He wrote:
…In an industry full of identical products with a different name, what's different? Unfortunately, in the copier industry, the only tangible difference was price.

Which rep can provide a similar spec'd copier for the cheapest price? And while a short-term contract win is nice and motivating, it doesn't sustain growth. Because the next time that client is up for renewal, they're going to expect a cheaper price than before.

You've trained them to expect this. You offered a cheap solution. You didn't sell your product as reliable, as a solution to a problem, or as a resource for enhanced productivity — you sold it as the cheapest option on the shelf. You didn't present yourself like a consultant; frankly, you were as instrumental to that transaction as a clerk is at a grocery store.
This probably sounds familiar, especially if you've been hunting for work on the job boards, or via industry blog listings. But Ryan has more to say:
When you're only seeking a new client — somebody who'll bite on your pitch — you sacrifice long-term profitability for a quick sale before the month ends.

And when that quick sale is based on the lowest price instead of the most reputable agency, or the most reliable product, or the consultant with the best talents, you hurt yourself.
You might be reading this and think to yourself that you're smart enough to avoid the job boards. You might be a person who relies upon their network of referrals from friends, clients, and industry colleagues. But that might be be the best move to make, either.
David Frey talks about what happens when you rely too heavily upon your referral network:
A lot of people who teach you about getting referrals will tell you that if you nourish your relationship with your customer or client they'll give you referrals. That's not necessarily true.

I'll bet some of your very best customers haven't given you one referral. Why? Because they're busy and have a thousand other things on their mind…just like you. If you rely on just your relationships to get you referrals you'll be disappointed.
You can't put you future into the hands of others. More than this, when you rely upon referrals for new jobs, then you place yourself in the position of being viewed as a pest at the very least, and you'll be perceived as a beggar at the most.
Think of the people in your industry who you admire. Now think of some of your colleagues who always seem to land new contracts and new jobs. Do they come across as desperate or needy? Do they seem like they need to tap others on the shoulder (or figuratively tap-dance) for work on a constant basis?
Probably not, and that's why they're landing the jobs that you aren't.
Ignore Common Strategies For The Win
There's a motivational quote that's been on my mind, lately:
Do what others aren't willing to do so that you can have the things that they can't have.
As it applies to your journey as a entrepreneur and winning new client accounts, you'll have a couple of decisions to make:
Follow the herd and keep trying to forage for clients
Use smart, effective strategies that will require more time and creativity, but will be far worth it in the long run
Chances are good that you'd like to know how to find your next client (or several clients) without fighting your way through the herd or being perceived as a low-value beggar.
David C. Baker offers up a few smart, high-value suggestions on the How Design blog. One of the things that he suggests involves sending an actual letter of introduction (or a sales letter) via express mail. Yes, using this tactic will cost you a bit of money, but it will definitely get the attention of your marketing target.
He also suggests using tactics that the big dogs use like hosting a webinar, writing an e-book, or volunteering to be interviewed by industry journalist. All of these tactics immediately position you as someone in the know, and someone worth following up with (instead of a rodent scouring for crumbs of work).
Paul Jarvis also advises that you perform a bit of market research before you ever pitch your services to your prospect. He explains how in the top portion of this article.
Now, as a disclaimer, he also suggests tactics that I don't agree with if you want to position yourself as high-value, but you can't go wrong by following his client research advice!
And while you're at it, don't let your hard work go to waste! Be sure to nail down your proposals by trying out Bidsketch's template, designed exactly for freelancers and agency owners who want to be taken seriously.
Whether you realize it or not, you often let a client know a lot about you by the way you approach them for work. And chances are great that you don't have time or money to forage for work in vain, or hope in vain that you'll be chosen from a sea of other providers scampering around for work.
But if you're willing to use tactics that involve more time and care, you'll find that you'll have a much better chance of obtaining the exact client account you've wanted while positioning yourself as a high-value provider.