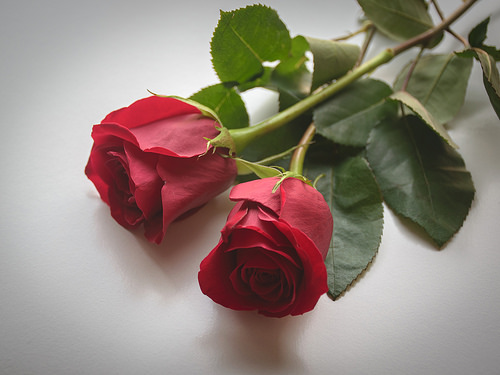 There's probably nothing more frustrating than clients who just can't seem to make up their mind. Every freelancer I know has at least one sorry tale of the client who always seems to be on the brink of making a decision – then doesn't.
There has to be some way to persuade these people to commit, and it turns out that the dark art of seducing dithering clients isn't actually all that dark.
As in all the best seductions, light a candle, put on some mood music, make yourself comfortable and we'll begin…
1. Be Enthusiastic
Sometimes clients don't commit because we don't sound terribly committed ourselves. We put forward what looks like a very professional pitch, but at no point do we suggest we'd really like the job, that we feel we're the right person to do this, that we can meet our clients' needs and that we're excited at the prospect of working with them.
Clearly then, as a first step, introducing a short section either in the pitch itself or the covering letter that makes clear you understand the project and are very keen to work with them is a great idea. After all, in any other type of relationship, the other person likes to feel you're as involved as they are!
2. Accentuate the Positives
When you are making your pitch, don't hesitate to stress how your services can help your client. Often, freelancers just make a straight-out statement of what they're going to do, rather than going that step further and explaining why it is a good thing.
If you're looking for ways to make clients keen to use your services, you have to explain to them why they should be keen. Tell them how your services will help their business. If you'll save them time or effort, give them better control, or help them to communicate more effectively, make it clear. Tell them how you'll achieve these things and the benefits they will accrue.
This will also help to create the beginnings of a positive relationship between you and the client. If you show how supportive you can be, you are offering a powerful emotional incentive to commit.
3. Encourage Communication
Sometimes clients have concerns that they don't raise for all sorts of reasons. Often, they're not used to hiring freelancers and they simply don't know how to go about directly confronting their worries. Sometimes they might just not think your reaction would be good.
Unfortunately, what this does is create a situation where you have no idea that there are doubts. You can cover this quite easily in your proposal by saying that if they have any questions you would be very happy to answer them.
You can also think critically about any project you look to take on – put yourself in the place of your client. Can you see any issues that a client might worry about? Try to see this from their perspective, and address potential worries directly in your pitch. You could even include a small Q&A section in the pitch, concluding by saying that you'd welcome other queries.
4. Follow Up
So many times we freelancers put forward great pitches. We cover every base we can think of and then we just sit back and wait. And wait. We're too polite to do what we really need to do, which is follow up on the pitch after a week or so if we haven't heard anything.
In doing so we show our enthusiasm. We can introduce the follow-up by saying "I'm really keen to get started on this" or "I'm really looking forward to helping you with this," or just "I'd really like to know whether you've come to a decision yet, because I'd love to work on this."
Secondly, there's no harm in being just a little pushy. As a freelancer, you have to learn to hustle – it's part of the job. Moreover, you went to the effort of creating a great pitch, so the least a client can do is muster up the energy to say 'yea' or 'nay'.
5. Work Out a Deadline
Sometimes clients are abominably vague about deadlines for decisions on projects. This can make it very hard to know when you should be thinking about following up (or giving up)!
You can try to clear this up at the outset by asking for an idea of when they will make a decision. It's easy enough to do this without making the client feel you're pressurising them or being over-pushy – just make it part of being clear that you're excited about the prospect.
Saying "I'd love to be involved with this, what sort of timescale do you have in mind for starting the project?" is a harmless gambit, and any client who's serious about their work should know when they'd like to get it started and finished. In fact, as a professional, this is something you should want to know.
6. Offer a Sweetener
This may not always be appropriate, and whether you do this very much depends on your own situation and whether the deal's really important to you. It is something to be used only sparingly, because clients may come to expect it and hold out for this every time.
Normally, a sweetener means a reduced rate – you could say you're offering a small amount off because you like the project so much, for example. Or you could say (if it could possibly apply to your sector) that you've got a special deal on.
You could additionally (or alternatively) offer something extra to entice the client. Use your ingenuity; look at what you can offer that might enhance the project in some way.
One warning at this point – don't set a deadline. Doing so could put undue pressure on a client that might cause them to back off. It also means that when that deadline comes and goes, your offer looks less attractive and you're left wondering what to do next.
Conclusion
Clients who won't make that final decision on hiring you for a project are a freelance nightmare. You're left hanging on, wondering whether to abandon hope entirely and move on or to keep waiting and hoping for the work to come through.
In order to help ease clients into making a decision, you can:
Show your enthusiasm
Stress how your services will help them
Encourage your client to voice any worries
Follow up on your pitch
Work out their start deadline
Offer a sweetener of some kind
Ultimately, we have to accept that there are some clients who just won't commit. All freelancers get inquiries from people who are just testing the water, and who have no intention of providing any work. At some point, having carefully prepared the pitch and followed up as suggested above, if the client still isn't responding it's time to stop hoping, and start anew somewhere else.
If you have an idea of their project deadlines, you'll know when the time is right to move on. But hopefully, with all the great seducing you've been doing, you'll be right there starting that project with your new client.
Do you have any thoughts on good ways to get clients to commit? Let us know in the comments section below!
Image Credit: Leticia Roncero via Compfight (cc)