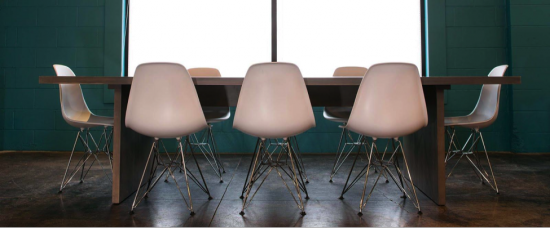 Once you make the transition from "hobby" to full-fledged business, a strange thing happens: you start to feel like an adult. Of course, you've been an adult the whole time, but when you're working for yourself, there's an added weight of responsibility. Sink or sail, you know that your success will be a result of your hard work. It can be a rush, but it can also be a disaster waiting to happen.
I know. I've been there. That's why I'm providing you with seven non-negotiable tips to help you design for business, not for hobby. These are tips that I live by. I know, for a fact, that they will help you run a more efficient business. Interested?
Let's count down: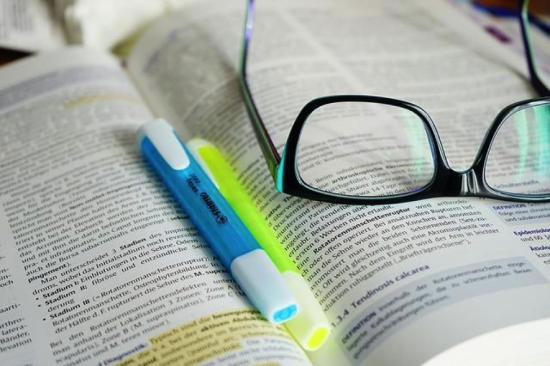 7. Keep Up with the Trends
When you're designing for clients, they're usually not interested in some kooky design you may have in your head. They know exactly what they want — someone else's website with their logo on it. You want to buck against the system, you want to be different, but, at the end of the day, you want to get paid. Hate it, you may, but know it, you must.
It's imperative that you understand what's popular in web design however use good judgement and balance trends or you'll quickly date your site. Visiting sites like this one will help keep you informed about popular trends.
Some important trends this year are flat design, minimalism, and video backgrounds. Expect for your clients to want a variation of a popular design trend. If you hope for steady business, learn to adapt.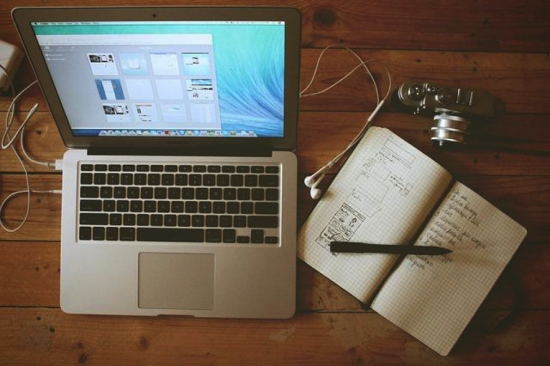 6. Your Website Is Your Portfolio and Sales Tool
When a client comes to your website, everything about it becomes an advertisement for you and your abilities to design and think strategically.
Your website reflects who you are as a designer. Clients don't wait until clicking on your portfolio link before they form an opinion of you. It starts as soon as they arrive on your page. Clients look at color choices, photography, video, negative space, content, navigation, layout and your message to form a snap judgment.
As important as the design is make sure your message resonates with your target audience.  Headlines are key, make them interesting and human, don't write like a robot in hopes of tricking Google.  People like a good story, explain how your service or product benefits someone instead of listing the features.  Avoid industry cliches, occasionally use a Thesaurus and make sure you understand your audience.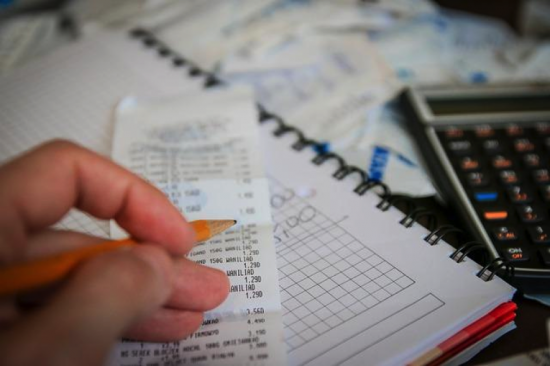 5. Know Your Rates
I wouldn't dream of telling you what to charge because there's really no standard. The rates are all over the place — from $10/per hour to $500/ per hour and everywhere in between. Aside from your experience and the scope of the project, the most important factor in determining your rate is your annual salary.
Let's break it down. If you want to make $50,000 annually, and you have 1000 billable hours in a year, you need to make $50 per hour. If the project will take you 15 hours to complete, you know that you should quote the client $750 for the project.
Now, the real trick is determining how long it will actually take you to complete the project. Studies show that almost half of us under-estimate how long it will take us to complete a project. We're overly optimistic and rarely take into consideration the bane of work life: interruptions. Yes, you will be interrupted. Even your own brain will distract you at times, so cut yourself some slack.
Give a reasonable estimation of how long it will take to complete a project. Even if you don't discuss hourly rates with your client, know them for yourself.
As you grow and gain experience you'll realize the value of your services increases as you're able to provide more benefit to your clients.  When this happens you may want to adjust your rates and quotes accordingly.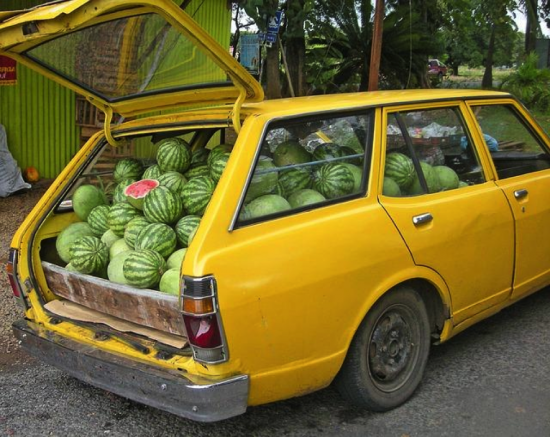 4. Under Promise, Over Deliver
This goes hand-in-hand with the tip above. One of the things we've all struggled with is promising something at a specific time and not being able to deliver it on time.
Side-step your over-confidence and set a completion date that's further in the future than you need. Then, deliver it a smidgen sooner (but not by much), and you'll have a very happy client. You don't want to deliver too soon, because then the client will feel like they overpaid you. There's a fine balance.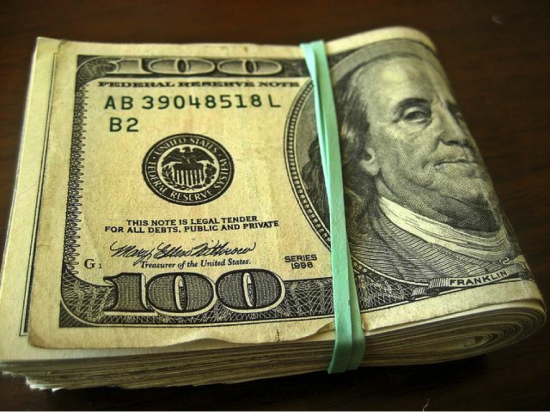 3. Upsell and Cross Sell
One killer way to make extra money from your business is to upsell your services. These additional services shouldn't take anything away from your base package. Instead, offer something that enhances what you've already sold your client.
For example, you've just designed for a client a new website. Of course, that website will need content. You can offer content strategy creation to populate the website for an additional fee.
Now, you may not be a writer. But, here's the great news — you can outsource that part. Find a freelance writer who you'd like to work with. There's so many ways to find a great writer, like job boards and Craigslist. Agree to a reasonable price (remember, the writer is in business, too), charge the client a little extra, and then make a comfortable commission.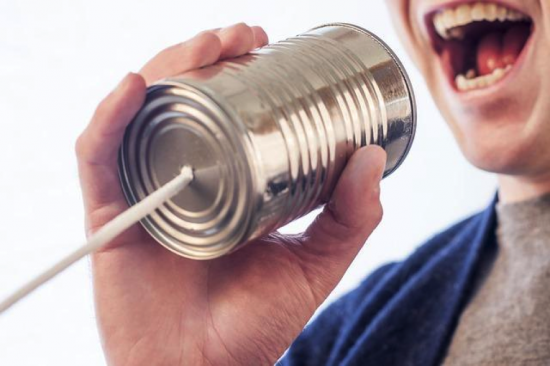 2. Ask for Referrals
Once you've made the client happy, ask for referrals. Referrals grow business like nothing else.
One of the best ways to strengthen your referral process is to incentivize it. The big boys do it all the time. Offer something of value to your current clients for successful referrals. Give them a discount on a future service, or offer a small finder's fee.
Whether or not you exchange compensation for referral, be sure to thank your clients for the referral.
Also, refer people to your clients. It's a great way to endear yourself with that client and increase the likelihood that they'll return the favor.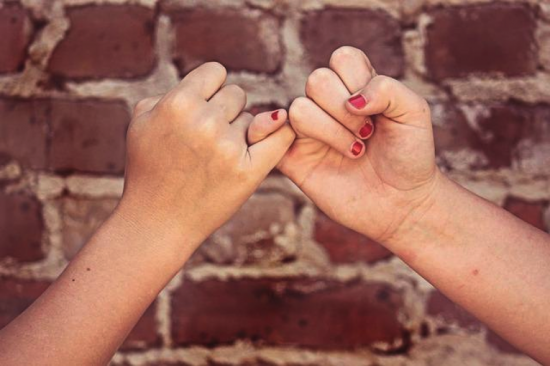 1. Keep In Touch
Even after the project is over, it's nice to keep in touch with your clients. As you know, there's an expiration date on all websites, and it's usually within a year or two. After a year, most websites need to be refreshed, tweaked, or in some way updated.
Make sure that you stay "top of mind."
You can do this by offering an email newsletter on a monthly frequency. Offer special discounts periodically. Also, explicitly ask clients to share the newsletter with others. Don't just cross your fingers and wish upon a star. Most of the time, you must inspire the idea.
If a newsletter's not your thing, personally reach out to your clients every few months and see if they need any new services. It's also a good idea to see what the client is up to on social media. A quick check up on Twitter or Google+ can give you a jumping off point for your email. For example, maybe the client has just released a new product or service. You can position your email to answer the client's needs.
You can also use sites like Contactually or Insightly to follow your clients.
Not only should your business help others, it should help you, as well. Follow these time-tested strategies to give you the edge over the competition.