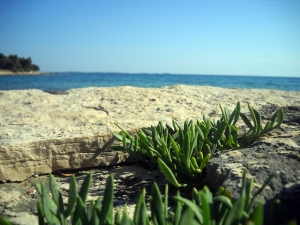 The difference between daydreaming about your business goals and actually making them happen is your ability to take action. If you want to see big results this week, it's starts with breathing life back into your business.
A positive outlook and an outside perspective is what every business needs to not only survive, but thrive.
The first component of doing that starts with you, and investing your time and money into the right strategies. Below are the top 10 ways to infuse life into your work and see fast results.
1. Set Aside Time for Positive Focus
You might think this step sounds a little "woo-woo" but I promise you it's not. It's starts with setting aside time each week to list out your business accomplishments. Call it whatever you like, as long as you're focusing on the tasks that were completed for the week, instead of getting hung up on the ones that weren't finished.
As overachieving entrepreneurs it's all too easy for us to obsess over the long list of to-do's instead of giving ourselves credit for what we actually got done. This weekly routine will ensure you see the progress you're making, and could even lift your spirits. It also ends your week on a positive note.
2. Work With a Business Coach
This step is something I firmly believe in because I've seen such positive results with my own business. Hiring a coach is often a time and monetary investment, but well-worth it if you commit to the process.
A business coach can offer guidance, much-needed support, fresh ideas and a new perspective. This is especially helpful if you've hit a plateau within your business and can't seem to get past it. You'll no doubt have many "ah-ha" moments that come out of coaching sessions, as well as strategies to infuse new life into your stagnant business and even increase your revenue.
3. Form a Mastermind Group
Napoleon Hill created the concept of a mastermind group over 75 years ago in his book, Think and Grow Rich. As he describes it, a mastermind group is "designed to help you navigate through challenges using the collective intelligence of others." In other words, multiple great minds are better than one.
Like hiring a coaching, a mastermind group takes commitment and dedication. Think of it more like an opportunity to have multiple accountability partners who are truly invested in seeing you succeed, versus the one-on-one attention from a coach. And for the most part, these sessions are free, if you instigate your own, or are you able to find a like-minded group locally.
4. Participate in Local Meetups
Speaking of connecting locally, networking with people in person can have a profound impact on your business and your personal confidence. I always find myself energized with new prospects and ideas when I leave a local meetup.
One of the main positives about local events is that they tend to be smaller, more focused niches where your skills and business can really shine. This step is also a great way to organically develop a mastermind group within your own city or state.
Having that camaraderie is essential to progressing your business, especially since working out of your home or small office can be isolating and lonely. Don't be afraid to get out there and interact with other local entrepreneurs!
5. Create a Business Budget
This probably isn't the first step you think of when you're trying to infuse new life into your business, but it's an essential step. Without a budget, or some form of business plan, you won't know how much money you can invest in certain projects, if you have funds to hire help, or even how your business is doing.
A simple rule of the thumb, that all entrepreneurs should strive towards, is the 80/20 rule. This rule is based on the fact that you're receiving 80 percent of your revenue from 20 percent of your effort.
You want your time and energy to be spent in the most effective ways, but how will you know this if you don't have an idea of what's coming in and going out each month?
6. Find a (Non-Business) Creative Outlet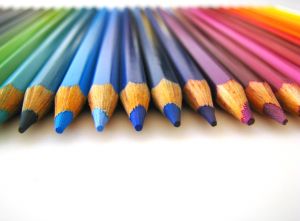 This is a new-found interest of mine, as I can directly see the effects that being more creative has on my business.
It's made me think outside the box more, come up with better problem-solving ideas and I've started upping my revenue because of this.
What's a hobby you absolutely enjoy doing, but haven't had time to devote to it? Is there something you've always wanted to do but haven't had the chance yet? Now's the time to change that!
Consider your creative outlet an important part of your thriving business, and you'll start seeing the innovation come to life.
7. Listen to Podcasts and Interviews
If you want to become a millionaire, then you've got to learn their habits and do what they do. But if you don't have the opportunity to find a millionaire in real life, the next best thing is to listen to a podcast like The Eventual Millionaire. You'll get a front row seat to interviews with successful millionaires who share their innermost thoughts and strategies.
Listening in on interviews and podcasts with other successful businessmen and women is a simple way to surround yourself with other like-minded entrepreneurs. It's a fun way to find some astounding ideas, new habits and be entertained while you're working out or meeting with a client.
8. Indulge in Self-Care
This is a big step that many entrepreneurs often forget. We get caught up in being the hero and forget that we're also human. It's important that you take time for YOU before caring for your clients. It's like when the airline stewardess says to put your own mask on before helping those around you — otherwise you're putting everyone at risk (especially yourself).
Whether it's taking time to get a massage, indulging in a quick nap or to enjoying a nice breakfast every morning, do something this week that puts your needs first. You'll feel more energized and able to tend to your clients with 100 percent efficiency.
9. Attend 3 Big Events Every Year
Let's face it, going to conferences can put a drain on your income and time, especially as a bootstrapping entrepreneur. Not all of us have the budget to attend a ton of industry events, but instead of missing out, choose 2-3 must-attend events and go to those.
This will keep you from draining your travel funds, as well as stop you from being overloaded with too much information. Industry events are chock-full of tips, advice and interviews, but if you don't have the budget to attend all of them, just pick and choose the top 3.
The quality of each event, and the relationships you form out of each one, are more valuable than the quantity of conferences you attend each year.
10. Read One Book Every Month
A good book can transport you to a new place and take you on an exciting adventure. Likewise, a business or career book can change your mindset and introduce you to a different mindset,  tricks and tips. If there's only one thing you can do right now to improve your business, make it this step.
In 2012, I created a personal goal to read one book per month (12 books in 2012) and by the end of the year I created a fledgling side-business and a game plan to quit my full-time job and start my own freelance business.
I understand reading a book takes time, and we're all busy, so a good place to start is with this list of money books that are less than 200 pages.
Take time this week to do a few of these steps, and by doing so you'll be giving your business a much-needed jumpstart. You can go from a place of frustration and stuckness, to a world of creativity and new-found motivation.
Image 1 by michalina

Image 2 by gabrielaaa