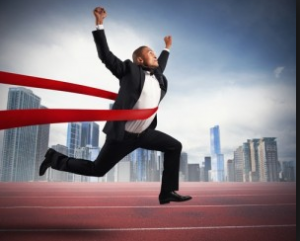 As we move into the last quarter of 2015, you might find yourself in reflection mode.
In any case, partaking in a bit of reflection before the winter holiday season steals your focus is always a wise thing to do.
Ask yourself how you did this year.
Did you find new and effective ways to increase your revenue? Have you dropped any clients who don't make sense to work with anymore? How's your marketing looking?
Have you reached your goals with either acquiring more clients or acquiring clients who are high-quality, and provide the professional challenge you need?
If you've met your goals this year, then congratulations! You're obviously doing things correctly, and you'll simply need to create more goals for the new year, while fine-tuning any processes that were lagging (or lacking) in 2015.
However, if you haven't met your goals, then it's time for you to take inventory to learn what's missing or lacking. Maybe it's time for you to consider if operating as an entrepreneur is right for you. If you still feel like it is, then it's time to look at your marketing strategy.
Here's a video encouraging you to think about end-of-year goal setting
Specifically, you'll need to get real with yourself, and ask yourself if you have a firm marketing process in place beyond hitting a prospect's email or social media account.
Here's something you might not realize (or something you might have forgotten):
Bidsketch's goal is to help you to help yourself
Specifically, Bidsketch offers subscribers a proposal template that allows you to be taken seriously by prospects. The proposal template allows you to create polished, professional, detailed proposals that set you up for beating your competition.
If you've attempted to market your services without using a successful proposal formula, then you've been shooting yourself in the foot and wasting time.
If you don't understand why drafting a proposal is so crucial to your success, then understand that while ignorance is understandable, it's definitely not a blissful place to remain!
Earlier this year, Bidsketch published how-to guides that taught you how to produce a proper proposal, and why they're an important step in landing clients. You might have missed them, or maybe you forgot about them.
So, I thought that while you're in the process of summarizing the end of your professional year, now would be a great time to summarize those guide, and plant seeds in your mind that will help you to get a head-start on the new year.
Getting Started
Let's jump right in with the most important sections of your proposal and why they're key to your success. These are taken from the Graphic Artists proposal guide:
The Problem Statement: You're going to state your client's pain/needs.
The Proposed Solution: What's your unique plan in coming through for your client?
The Benefits: This section is like music to their ears.
Pricing Information: This is where you'll assign monetary value to your work
Call To Action: Put your foot down and ask for the sale!
Do you want to bore your prospects to tears, confuse them, or make their eyes glaze over? If so, then send them a proposal that leads like this:
We're going to create graphics on x websites, selected x colors, and help you to create a brand.
Really, what have you told them?
At first glance, you might believe that you told them what you're going to do for them, but all you've really done is confuse the client because they won't understand why any of this is important to their needs.
This applies to any industry that you're currently working within. As a writer, you need to explain how all of those words are going to help your prospect reach their traffic goals. You'll also need to make your prospect feel smarter by stressing the fact your work can help them to create thought leadership in their industry.
If you're operating a digital agency, then you'll need to inform your prospect on how your paid search and your optimization campaigns will allow them to gain quantifiable data that proves scale for their business's marketing objectives.
You get the point. It's not enough to say that you're going to do something for your prospect. You've got to spell out how your service is going to address their current pain.
And, it's always helpful to let your prospect know that you understand what their pain is.
Give Your Prospects A Vision Of Their Future
You should understand a little by now that you've got to diagnose your prospect's pain, and then you'll need to tell them how you specifically intend on healing their pain.
Now, it's time to give them a vision for their future. You'll need to lay out the benefits of allowing you (as the service provider) to address the pain, and keep the pain at bay, moving forward.
What do your targeted industry prospects want?
Do they want more traffic to their website? Are they promoting thought leadership/authority content, such as books, webinars, etc.? Do they need to bulk up their subscriber list? Is their site design hopelessly outdated, causing them to lag behind their competitors?
Only you'll know what your targets need and why they need them. No matter what their needs are, you'll need to create a benefits section that allows the prospect to understand that they're not wasting time or money on your services.
Leading a prospect to your About Us/Testimonial page isn't good enough. You've got to take a very intimate, consultative approach, and make things real for their individual needs.
The Pricing Segment
This is the part that trips up many an entrepreneur, especially if you're a solo freelancer. This is especially true if you're new in experiencing working for yourself.
It might knock you on your rear to know that you can generate great revenue doing what you love (or at least, like) on your terms, and often, from the comfort of your home.
However, you'll just have to learn to get over the fact that sometimes life isn't fair, and yes, there are people who work harder than you and earn less money for doing jobs they hate (or barely tolerate).
Not only do you have the right to ask for as much money as is reasonable, you have the duty to yourself and others in your industry to do so.
So you'll need to transparently create a section in your proposal that spells out your pricing fees, and your fee schedule. Not only will this ensure that you're getting paid without ambiguity, this will also ensure that your prospect understands exactly what they're paying for.
A transparent fee schedule creates fairness for both sides.
While we're talking about money, there's one more thing that you'll need to do, and it's something that too many entrepreneurs miss:
You'll need to ask for the sale!
Don't cop-out by believing that your prospect should intuit the need to pay you and sign the contract! You'd be amazed at how many sales proposals die due to poor diligence.
To quote the Graphic Artists Proposal Guide again:
The pricing information section allows you to clearly state your fees without hiding behind the creative aspects of your package (another thing that creative professionals are prone to do). It comes down to confidence, clarity, and transparency.

Even if you're just starting out, know that you wouldn't have started the business if you didn't believe that you are good enough to offer services.

Fight for your right to earn the client's business. Believe in your service. Believe in your right to ask for a client's business. Fight for your revenues. Ask for the money, plainly.
Let me offer you one more tip while you're thinking about proposals:
Don't wait until the very end of the year or early  next year to send them out!
You know how the only thing on your mind in the next six weeks will be filling your belly with holiday treats with friends and family?
Well, your prospects have the same things on their minds, along with booking last-minute plane tickets, buying presents for their kids, wrapping up their end-of-year business projects, etc.
In other words, hiring you will be the last thing on their minds. And, believe it or not, January might be a sucky time to prospect, too.
Everyone is going to engage in their 2016 prospecting, and your prospects might have business (and personal income) taxes on their minds. So why not do things the smart way?
Start prospecting now, and maybe you'll land some money that will help your holiday season look a lot brighter! At the very least, you'll be at the top of your prospect's minds when they're ready to tackle projects for the new year.
Bonus: Here's a video that gives you some specific December marketing tips. The video is a few years old, but the rules still apply. After all, December happens every year, right?
If you're not working in an industry where sending out a mailer makes sense, then you can rehash your greatest hits in the body of your emails, or create a blog post celebrating your 2015 victories.
Both should contain a call to action for 2016.