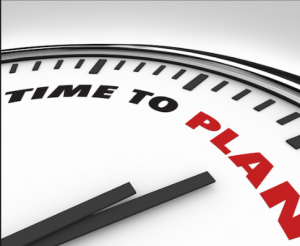 I recently started thinking about new business ventures, and I couldn't help thinking about my ventures into direct sales.
A direct sales business entails two-prongs of revenue generation-sales of a product, and bonuses generated from the salesperson's recruits.
You've probably heard of the most reputable direct sales brands-Avon, Mary Kay, Tupperware, and others.
I've rushed head-first into a few of these ventures, but my time as a sales rep. never lasted for very long. Now that I've learned a lot more about business and marketing, I've realized that I failed in my ventures because I failed to plan.
More to the point, I failed to come up with some sort of business plan. I had no clue how I'd generate income, let alone how I'd hoped to earn. I certainly didn't have a plan in place for generating new recruits.
In other words, I didn't treat my business opportunity like a business. And although there was plenty of information available for to read, the fact remains that a rep. should set up some sort of tailored business plan that ensures their success.
The same holds true for those of us who are building business ventures from scratch.
Chances are good that you're operating a digital business venture of some sort. And most likely, you're involved in digital marketing, and you've learned how to accomplish your daily tasks (and acquire new clients) by reading articles, taking courses, and by learning on the job.
Still, running your own venture requires a plan, above and beyond knowing how to perform your job (or sending out an invoice). Mind you, you don't have to understand how to create a fleshed-out business plan that's fit for a venture-capital pitch, but you do need to take some time to ask yourself some basics, and write down some answers.
Here's some questions I'm going to ask myself before I start my next business venture:
1. Am I ready to completely stop what I'm doing and focus 100% on the new business?
There's a lot advantages to starting a business in the direct sales or the digital marketing industries. Both require very little overhead and capital to get started. And both promise a very comfortable living once the sales funnels become filled with client prospects.
However, both industries are guilty of convincing new business owners that they'll become financially successfully immediately out the gate.
So while it's true that launching and nurturing the new business venture will feel intoxicating and immensely fun, it might not be a good idea to quit your day job (or your current business) until you've created a financial benchmark that allows you to transition, successfully.
1a. Am I ready to take on projects that pay the bills instead of focusing on my passion projects?
Speaking to the first point, you'll find yourself digging deeply, exercising new levels of discipline while you put your passion projects on the back-burner in favor of projects that pay your bills, and possibly, fund your new venture.
Yes, you should nurture your dreams and follow your passions, but neither are suitable forms of payment for your monthly bills!
So instead, create a transitional plan that allows you to slowly take on passion projects. As time passes, your passion projects will become profitable enough for you to replace your current work.
2. Why should I launch my new business venture?
This is more of an existential question than a literal question, but really, why should your new venture exist? You'll need to dig deep to find the answer because:
Your answer will guide all of your future decisions
Your answer will help you to remain encouraged during inevitable hard times
3. What are my business values?
What will your business stand for? What type of impact are you hoping for your business to make in your local community (or across the globe)? How will your business values differentiate your agency (or your service) from another vendor?
4. Who will be the key players who help you to manage and/or operate your business?
If you're operating an agency, then will you function as a one-man shop, or as a team? Will your hire your team as employees, or will you do what my friend Andrea La Rosa has done, and hire a team of sub-contract vendors?
Also, a succession plan is key, whether you decide to step down, you're no longer able to operate your business, you become sick, or you simply want to take some time off. Who's going to step in and take over?
Or can you structure your business so that it runs on auto-pilot if you're not able to steer things?
5. Do I truly understand my industry market and my prospective client pain-points?
I recently performed a content consultation for a new digital marketer who was clueless about digital marketing. I'm not even certain that they understood a whole lot about the company they were representing as a marketer!
They feebly told me that they chose to launch their business simply because it was the best option for being able to earn money while staying at home!
Needless to say, I advised them to educate themselves on all aspects of their chosen industry. How can you crush it if you don't understand your industry, along with how your business will resolve your client's problems, time and again?
6. How do I intend on generating leads?
This question is mentioned last, but it's certainly not the least important question. How often do we focus on generating cash while we completely overlook the process of generating the leads (the humans) who are going to pay us the cash?
Do you have a sales funnel in place? Do you understand what a sales funnel is? There's plenty of resources out there, and if you follow any of the digital marketing gurus out there, then you know that there are uber-sophisticated funnels out there.
But let me state that your funnel can be as simple as coming up with a plan for driving subscribers to your email list, pitching your service, then leading them to a sales page. But whatever you do, come up with something!
Hitting job boards, putting ads on Craigslist, or asking colleagues for leads isn't good enough, and you probably won't generate the type of prospects that you truly want to work with.
Real-Life Case Study: How A Beach Body Marketer Pivoted And Planned His Way To Longevity
Marc Villanueva is an Orlando-area based Beach Body representative and recruiter. He started his business August of 2015. While he's evolving into a successful coach (as they're referred to in the Beach Body Corporation), he revealed to me that when he started, he was clueless about how to operate a successful new business:
I wanted to find a new way to earn money while also being able to take advantage of discounted products! But within a couple of months, I started to realize that the earning potential could turn into much more. That's when I started asking questions and picking the brains of successful coaches who were generating thousands of dollars per month.

But before I even took this step, I sat down and asked myself what I truly hoped to achieve, and why I want to launch this business. First, I realized that every hour I spent working at my customer service job was time that I'm giving away to help someone else's dream come true! I'd rather use my personal resources to make my dreams come true.

Next, I realized that it was important to me to launch a business that helps people to realize a better quality of life. I want to make a positive impact upon the world, and I truly believe that this business platform allows me to do so.

And that leads me to the type of recruits that I want to work with-I want to work with others who want to make a positive impact on the world. I want to work with people who are also passionate about their health and self-improvement. I also want to work with people who are goal oriented and understand a thing or two about business basics.

So all of this informs the steps that I take as I build the foundation for my business.
In order to accomplish all of this, Marc realized that he needed to create a a buyer persona-a prototype of the type of people who fit into the culture of coaches he wants to recruit.
I created a requirement for new fitness participants, and at the same time, I created a new revenue stream. I started a 21-day fitness challenge that requires the purchase of specified challenge-pack products. If the prospective participant doesn't buy my specified challenge-pack, then they can't participate in my challenge.

I do this because first, the challenge-pack products are designed to help them to achieve their fitness goals, but also, this weeds out anyone who's not serious about following my program!
There's a reason for the old saw, "Failing to plan is planning to fail!" The moments that you take to clarify your plans will lay the groundwork for your venture's success.