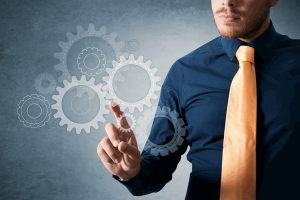 I recently wrote an article called, "8 Ways to Work Less and Earn More."
From the positive response I can only assume that a lot of people – especially freelancers and small business owners – want to make more money while working fewer hours.
One of my best techniques for working less and earning more is to set up an "Automatic Freelance Business" … or, in other words, automate and systematize as much as possible.
Truly anything from client attraction to follow-up can be streamlined to take less time and energy. The only problem seems to be finding the time to set up the systems in the first place …
That's why I recommend spending a few hours each week on automating and creating procedures. Then, practically before you know it, you'll be saving hours every week with your automation systems.
Here are five steps to get you started on an automatic freelance business:
1. Track your time.
Before you can add automation or systematization into your business you need to find out what you can and should automate. To do this, first start tracking your time.
I personally recommend trying Toggl.com. They have a free service for basic time tracking and extra features available with a $5 monthly membership. Plus, it's soooo easy to use.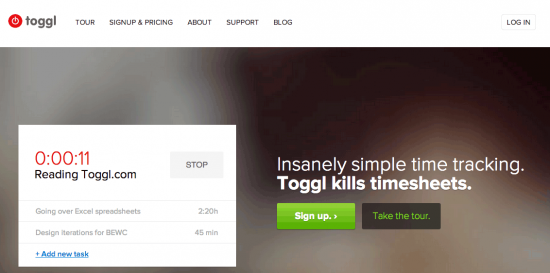 I know time tracking is tough, but just a week or two of data can give you a lot of information when deciding what parts of your business to automate.
After you track your time for a week or two, sit down with your information and analyze it. Specifically look for any tasks that are repetitive or simplistic. These are often the tasks that can be automated (or outsourced) to help you create a more automatic freelance business.
Also, if you're a freelancer, look for unbillable tasks you can automate. Unbillable tasks are things your client doesn't directly pay for like scheduling, invoicing, proposals, and driving to the bank.
Why spend time on these tasks if you can automate them and get back to what you do best?
2. Create step-by-step lists.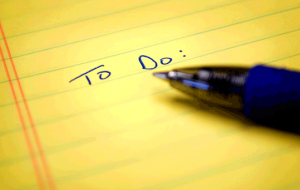 After you've tracked your time and analyzed how much is spent on repetitive, simplistic, or unbillable tasks, choose one task to systematize.
I personally would choose the one that's currently taking the most time. That's an area where automating will make the biggest difference.
Over time you can keep automating your list until you're no longer wasting time on these tasks at all.
For now, simply go through the task (as you usually do it) and document each step.
Think of this as a guide that you could hand to a secretary (or virtual assistant) in order for them to perform the task for you.
Here's an example …
Let's say I spend an hour every day on creating and sending invoices. Of course, I have to do this … if I want to get paid. But, it's something that could be streamlined to take up less time. My step-by-step lists for invoicing might look like this:
Open document (InvoiceTemplate.XML).
Click "Save as new" to duplicate.
Re-name file with name of client and date (i.e. JohnsonGrassCo-03152014)
Save.
Input client's billing information in the client info fields.
Input the itemized line items and their costs.
Check the itemized list and the total.
Update the "payment due date" field to the correct due date (if needed).
Double check entries and that all required fields are complete.
Save again.
Go to email.
Compose new message.
Add receiver's email address to the "to" field.
Add subject line "My Company Invoice + (date)."
Attach invoice.
Send email with attached invoice.
Move invoice to folder "Unpaid" on Desktop.
Add follow-up to calendar.
Making and sending your invoices may seem like an easy task so you might see little reason to automate it.
But, think about this … every time you create an invoice you have to use part of your brain to remember the steps. By laying it out in a checklist, you'll save time and save your brainpower for more creative tasks.
Of course, you could automate invoicing further with a tool like Harvest.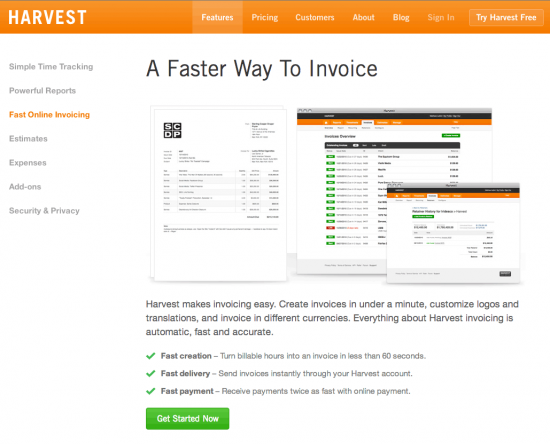 3. Use your list.
Next, let's use that list and see how effective it is. Perform the tasks like you usually would, but use your list to guide you and be sure to track your time.
Sticking with our "invoicing" example, if you tracked your time before and after you created the list, you should see a difference in those times.
Even if it's only 15 minutes, that can add up.
Just think 15 minutes per day is over an hour each week. If you can turn that hour into billable time, you can increase your paycheck!
As you continue to use your checklist, keep tracking your time to see how much you can shave off. As you create more checklists – and, as you get closer to an automatic freelance business – you'll be able to spend less time working.
4. Eliminate (or automate) certain steps.
Once you have a list of exactly what tasks you do each time, you can look at it and find steps to eliminate or automate. In some cases you'll need to find an application or software to help you. For example, from the above list, here are the steps I can automate:
For the first five steps, I can create a template (either in Word or Pages) for that specific client. That will take care of inputting their billing information each time. This is especially effective if you work with the same clients often.
For steps 11-16, I could use a program like Harvest to automatically send invoices and follow-up (step #18) with clients.
At that point, the only thing left to do on my end is "input the itemized line items and their costs" and check everything before sending.
See how just a few minutes of analyzing and automating your daily systems can open up a lot of free time?
Having trouble deciding what to automate?

First, remember that you should only automate tasks that are repetitive – that way you're not wasting time setting up systems for something you'll never need again.
Then, use this question as a test:
Does this task change every time, often, rarely, or never?
If you said this task "rarely" or "never" changes, it's probably worth your time to create a system to help you save time and work more efficiently.
If you say "every time" or "often," it may not be a task worth automating. If it's something you must automate, look for ways to make the process similar each time.
If you're sending sales proposals that often look similar (like this example), you can automate the process by using online proposal software like Bidsketch.
5. Use tools to automate your freelance business.
A lot of your daily processes can probably be tackled with tools that are available very affordably (or free in some cases).
Note: I'm personally a fan of a lot of paid services … I figure, if I can make the money back by working faster (and on more billable hours) then the investment is more than worth it.

So what tools can you use to automate and systematize your freelance business?
Here are my top five suggestions:

While some automation requires software, other things can be automated just by making a decision to do things a bit differently. Here are a few examples:
Bulk processing email. I found that email wastes a lot of time if I let it distract me all day. Instead, I check it twice per day – after lunch and before the end of the day. By batching all email into a block of time I can tackle it faster.
Invoicing. Whenever possible I prefer to be paid via PayPal. It's easy to manage, plus, PayPal provides a great record of each transaction. Also, because I work with the same clients repeatedly, PayPal lets me click one button to replicate my last month's invoice. Then, I just change a few fields and send.
Working with repeat clients. Whenever possible, propose new ideas to previous clients. Not only will you be more likely to get the job (if you did well on the previous one), but you'll be able to create more systems because you'll know exactly what the client wants and expects each time.
Want more? Be sure to check out this article on streamlining your business.
Now, it's your turn! …
What other things can you think of to automate or systematize? And, what are your favorite tools for doing so?
I'd love to hear from you in the comments below …