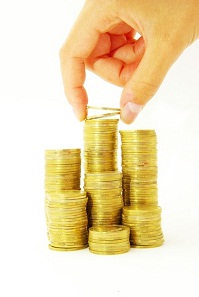 With the holiday season just around the corner there are a lot of opportunities to get more clients and make more sales through creative use of discounts and promotions.
You just have to start planning now to take advantage of what is commonly known as the crazy holiday spending period.
And while there are a number of tactics you can use such as bundling your services or creating special one off promotional packages, it's what you DO after this rush of sales and new clients that will really make the difference.
I want you to avoid the common mistake that so many people make with losing brand-new customers, which is zero follow up or relationship marketing and no attempts at building trust.
So, here are five strategies you can take post-sale to continue to build a relationship that will serve you for much longer than those flash holiday sales!
1.) Set up an engaging autoresponder sequence
Don't leave your new customer high and dry with no communication post purchase.
Set up autoresponder emails within your email client following the purchase.
This is the basics of setting up a sales funnel, which I talk about in 8 Proven Steps to Build a Lucrative Sales Funnel. And yes I have a series of emails set up to go out after a customer has bought my eBook!
The first one goes out  7 days after they've bought it to ask, "How are you liking the book so far and have you managed to implement any of the initial steps?"
2 weeks after that email they will get another one to ask, "Did you read the part on page 58 that talked about XYZ?" for example, and if they have any questions.
Then I go the extra mile and continue to send them useful articles, blog posts or videos either from my blog, or from credible sources that relate to the product or service they've bought.
Setting up an autoresponder sequence can be done in most email service providers, like Aweber and Mailchimp, and if you want a more robust system that tracks leads and includes a shopping cart like the one I use, then InfusionSoft is really the best way to go.
If you don't yet have a list, then personally sending emails to your clients with similar information is just as effective and appreciated in building a stronger relationship.
2.) Enlist your best sales team through referrals
In case you're not already familiar, an affiliate system is basically when customers love your product and refer people to it too.  In return, they receive a sales commission if that person buys through their link.
For physical and digital products, having an affiliate system in place saves you a lot of time and headaches and ensures you have your own sales force on hand. A great way to automate your referral program is with Ambassador.
If you're more of service or freelance project-based business, then it's likely that you'll receive referrals from existing clients and people who generally admire your work. Here's an example of an informal referral program that works, from Karley Cunningham at BigBoldBrand.
Karley always makes sure that she honors the referrals that she receives, which are project-based.
"I am happy to pay 10% of a project (which I include as a part of my pricing structure) because I would be paying a salesperson way more to find me work. So I think of my referral partners as my sales force.

I figured out last year that if every member of my two referral groups (20 people in total) passed me on medium sized project (avg. $5,000 – 7,500) then that is six figures of income I don't have to go looking for or hire a salesperson to bring in.

Passing someone a $1,500 cheque for a $15K job they referred is a pretty sweet thing to keep me top of mind next time someone asks them who they know who does branding, marketing, strategy, or web.Whenever someone new comes into my circle and we talk about referring business, I have the referral conversation up front."
Once new customers are on board and have provided you with positive feedback or testimonials, you can offer them the chance to be on your "sales team" too.
3.) Offer an exclusive sale within the sale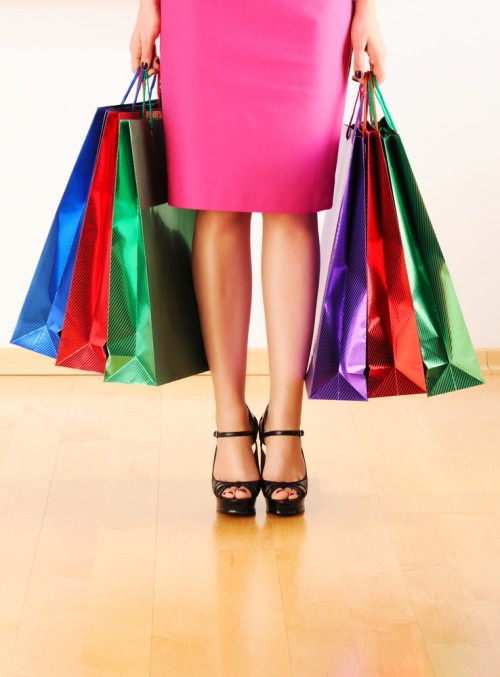 Once you've landed these new clients or customers, make it a point to follow up, whether personally or via autoresponder, with an exclusive sale or discount just for them.
For example, if I held a $15 dollar off holiday sale on my Build Your Online Business guide and seventy-five people bought it, I would email those seventy-five people with another $10 discount to my Am I Your Customer? eBook since it's complimentary information.
What's more, I would put an expiration date on that discount and make it last just one day or one week to inspire urgency during the holiday I'm celebrating.
Or if your client has bought a web design package from you then at the appropriate point in the development of the site you can email them with a special on a copywriting package, if you offer it, to make them aware you can help them to bring their website copy to life.
4.) Provide excellent customer service
While this one should be a given and something you always aim to provide, it's likely going to be tested when you're running a holiday promotion as you take on a rush of sales or new customers.
No matter how well prepared you are it's likely you'll experience some technical or operational issues like bad URL links, missing payment receipts or simply many more questions than usual.
Answer customer service emails as soon as possible and even enlist support or hire someone to help you out during this period if you need.
One way to buy yourself some extra time if you're really inundated is to set up an automatic response (in advance is even better) from your customer service email address that thanks the customer and then guarantees that a member of your team will be in touch within 1-2 days.
You can also include frequently asked questions you already know you're going to get about the sale or special you're running, or about the product or service on offer.
If you know that systems like these are a weak point in your business, make a goal of buffing up your system as soon as possible so you can become known for incredible customer service and not let totally fixable systems mistakes get in the way.
This is great because it lets the customer know that they've been heard and that you're going to address the issue.
The personal touch and extra effort can turn your new customers into a fan for life, not just during the holiday period and that is priceless.
5.) Highlight your customers on your blog and social media
Make a habit of remembering your customers by first name and keeping record of the most engaged members of your community.
If you're a life coach, for instance, you can ask these super fans for testimonials from your latest session and with their permission, post their story on your Facebook wall.
If you want to get even more creative, you can ask them for one key takeaway that's truly made an impact and turn their quote into a gorgeous image that you can use on Instagram, Pinterest, and Facebook.
Another example would be using your customers and community in your blog posts, videos or guest posts, just like I did with this one. I  asked members of my community, specifically in my Social Media Club Facebook group what they do to make the most of the holiday period to to attract more customers and sales, and then included the best answers here and on my own blog.
As you can see there are many creative ways to take advantage of the silly season and holiday madness and extend this extra revenue and influx of new clients into ongoing revenue that extends well past Cyber Monday or Boxing Day sales.
So how are you going to make the most of this holiday season?