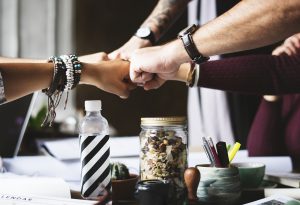 Customers are like babies. They are lazy and easily get distracted. You need to follow up with them regularly after you have had the privilege of the first ever connect. The more vigorously you follow them up, the higher is the likelihood that they will turn into your loyal subjects.
One of the best ways to move prospects to the next stage in the sales funnel is by sending a follow-up email. Whether you are running an international e-commerce website or a B2B business, writing better follow-up emails can skyrocket your sales considerably. Unfortunately, most marketing teams struggle to send follow-up emails that can entice their prospects without ending up in the recycle bin.
Here's what you can do about it.
Why Do You Need to Follow Up?
This question leads us to the much-debated sales and marketing issue "Should you acquire new clients or retain existing customers?" While most marketers are likely to say that both, acquisition and retention are essential, the latter is often relatively less expensive.
It costs five times as much to acquire a new customer than to retain an existing one. The probability of selling to an existing customer is around 60-70%, while it dwindles to a meager 5-20% for a new prospect. This should be reason enough to take follow-ups seriously.
But most importantly, customer retention is perceived as the symbol of reliability and trust. Having a higher customer retention ratio is likely to attract more new customers to your brand. So, you need to start following up with your existing customers from day one.
On the plus side, follow-up emails can help boost SEO for your online store or business website indirectly. They can help encourage consumers to engage your blog or social media pages or check out new arrivals on your site. Either way, they can be a reliable source of relevant web traffic, which in turn, will help improve your search rankings.
How to Follow up
While email is one of the most popular ways to follow up with your customers, it comes with a few hurdles of its own. The average open rate for emails is 24.82%, meaning three out of every four emails will go straight to the trash. The click-through rate is 4.07% while the click-to-open rate is 16.39%.
In other words, you need to write outstanding emails if you want don't want them to end up in the spam folder. Here's how you can do this.
Get the Timing Right
Not just the content, you have to get the timing of your follow-up emails right too. How would you feel if you kept getting calls from your credit card company to get a new bonus card all day long?
You may handle the first two with patience, but by the time you get a third one, you would probably be bursting with anger. Similarly, if you keep sending follow-up emails relentlessly, you will end up annoying your customers.
According to a recent study, email open rates are the highest on Tuesdays (19.82%) and Wednesdays (19.49%), followed by Mondays (18.80%), Fridays (18.80%), and Thursdays (18.62%). Does this mean you should send follow-up emails on Tuesdays and Wednesdays? Not really! The problem is that the best days and times to send an email vary greatly depending on your target audience and industry.
One of the best ways to address this concern is to experiment with different time frames to see when you get the best open rates. You can use studies such as the one above as the starting point to determine when your consumers are most likely to read emails. Be sure to wait at least 48-72 hours before mining your open rate stats as it can shift substantially during this time.
Make Your Subject Line Stand Out
You may not want to judge a book by its cover. But, people do judge an email by its subject line. With the inbox overflowing with hundreds of emails every day, nearly 69% of email recipients report an email as spam based solely on the subject line. Only the emails with an attractive subject line are likely to survive the purge.
Use your creativity to pique the interest of your consumers. Avoid using generic words such as "Gentle Reminder," "Meeting Request," "Just Checking In," "X% off," and "Quick Question for You," among others. These are considered spam words. So, using them will send your email straight to the spam folder.
Keep the subject line short, preferably under 50 characters so it is easy to read. Clearly describe what you are offering in the subject line itself. For example, if you are sending a reminder about an offer you made in your first meeting, try the following –
Subject: Let's Fix Your Offer Together.
You can also use personalization in the subject line. Continuing with the previous subject line, you can write something like –
Subject: Hi Allen, Let's Fix Your Offer Together.
It sounds a lot better than just a plain "Hi," doesn't it?
However, make sure you use the right name and email address. An email with the wrong name or [Test] instead of a name is the last thing you want to send out. Just like different time frames, try using different subject lines to find the ones that work best for you.
Avoid Sending Emails for "Just Checking In"
How many "Just Checking In" emails do you open? Chances are, you flag these as spam or worse, delete them without a care. Why would your prospects treat such emails any differently?
Top platforms anyway provide you with many features that are customer friendly which can be utilized to improve relationship with customers and it is only logical to avoid sending emails for just checking in with your customers. They often want you to get straight to the point. One of the best ways to make them open your emails is to offer something of value.
You can share a relevant blog post or a video that may help your client. For example, in this email from LSIGraph, they have shared a link to their upgraded title generator. The email talks about the importance of having great headlines and how the title generator can help you create them. It is short, sweet, and to-the-point.
You can also talk about the last shopping experience to your client, providing a short recap. If you are following up on an ongoing task, open with the context. It can be helpful to explain the issues a bit before expressing your concerns.
Make Your Point Quickly and Stick to It
With a busy inbox, your readers don't have the time to go through a long story of why you are writing this email. So, try to keep your email short, clear, and concise. Always include your focus point in the opening sentence.
Avoid blabbering about your main point too much. People are less likely to read an entire page to find out what this is all about. For example, in this reminder email for an upcoming webinar, the sender clearly states what the email is about in the opening sentence.
They have used short paragraphs to describe the topic the webinar will cover while reminding the readers that there will be more webinars in the future.
Try to maintain a conversational tone throughout the email. You can even use humor if you want. But, don't make it look cheesy. Write like you are having a one-on-one conversation with the reader. This approach will make your emails more relevant.
Avoid using textspeaks, abbreviations, and acronyms as not all of the readers are aware of them. It isn't polite to use them in a professional conversation. Don't let your email body run for more than two-three short paragraphs.
Wrapping Up
Sending follow-up emails that convert is easier said than done. Your prospects are often busy and overwhelmed by the junk piling up in their inbox. But, clients do appreciate when you follow-up sincerely and politely. Hopefully, these four tips will help you create follow-up emails that make it past the spam filter and into the hearts of your consumers.