A couple of weeks ago Bidsketch received one of the biggest updates since it's been live. I'm happy to report that it's being followed by another major update which brings two highly requested features:
Integration with RightSignature for digital signatures
Optional fees for your clients
RightSignature Integration
RightSignature is a service that makes it very easy to get all sorts of documents digitally signed. Easy sign-off is nice but they don't stop there. They make sure to back up those signatures with some cool sounding tech: biometric authentication, digital fingerprints, and signature certificates.
This is why I'm excited that you'll now be able to digitally sign your proposals through RightSignature. This means that once your proposal has been approved, it'll automatically be sent to RightSignature where they'll notify your client to complete the sign-off process.
To get started, just visit the Integrations page and click on the RightSignature integration:

You'll be taken to a simple form where you can indicate whether you solely require a client signature on your proposals or you sign off on them as well: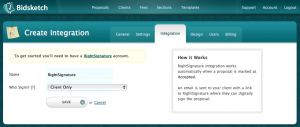 Once the integration is set up, your clients will see a new message after they approve a proposal on Bidsketch: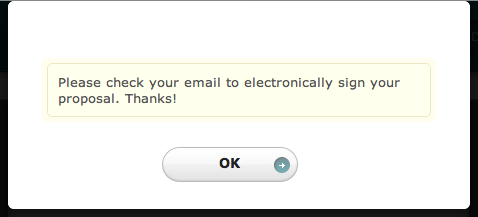 This is where the magic happens; Your proposal is automatically sent to RightSignature and the client is notified through email so they can sign.
On the proposal details page you'll see a new RightSignature section on the right hand side that'll give you the signature status as well as take you to the final signed PDF if available: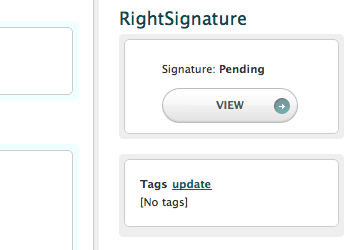 Once a proposal has been signed, a Signature Certificate is attached to the proposal PDF by RightSignature for your records: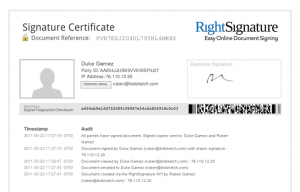 Optional Fees
Optional fees are proposal fees that a client can pick and chose from to customize their proposal and decide which services they want to go with. This is a great way to give clients options while making them feel in control of the proposal process.
Marking a proposal fee optional is easy — just check off the Optional Fee checkbox when creating or editing a proposal fee: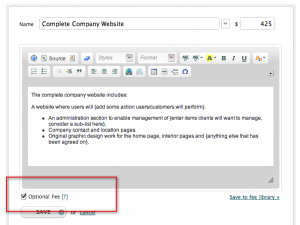 You also have the option of excluding them from your proposal fees section: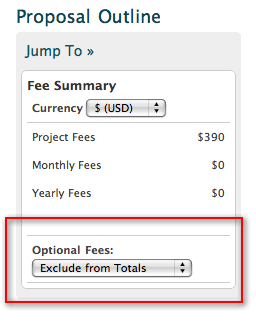 Once you've added some optional fees, your clients will see an Optional Fees tab when viewing their proposal: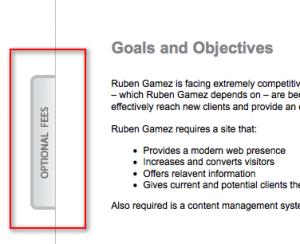 Clicking on this tab brings up a modal where they can uncheck off any fees they want excluded from the pricing section: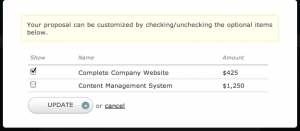 Whenever you view the details page for a proposal that has optional fees, you'll be shown if any fees have been declined by the client and all pricing will accurately reflect the changes they've made: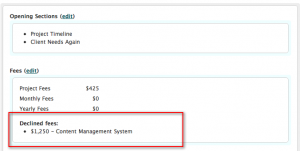 Finito…
That's it for this week's update! It's another major update that took a lot of work and I hope everyone will enjoy.