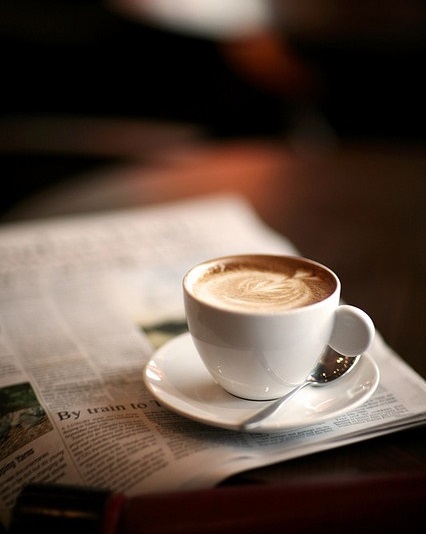 Are you tired of applying for listing on job boards only to find that in the end you haven't landed any new clients?
As a business mentor I constantly see newer freelancers and solopreneurs turning to job boards to find more work. But in my experience this a complete waste of time. 
Most of your efforts are spent searching through tons of listings and applying for gigs you feel might be a good fit, only to have them fall through because it's not what you expected.
My advice is to find alternative ways to land more clients by avoiding job boards all together.  Here are a few ideas you can use to find more work without wasting time on job boards. 
Alert Your Network 
How will people know you're available for hire if you don't tell them? It sounds like a no-brainer but it's still a highly effective method for adding more clients to your roster. Start by sending out an email to fellow colleagues, past clients, friends, and family members. 
Keep your request short and sweet, but do share details of what you're looking for. Are you launching a new service? Or are you refining your current list of services? Whatever it is, make sure to explain what type of client you want to work with, and the slots you have available. 
Additionally, you should sent out a quick share on Facebook or LinkedIn so your network will see and hopefully share your post. 
Create a "Target List" on Twitter 
Is there a specific company, brand or blogger you'd like to partner up with? Create a new list on Twitter that's completely private. You can name it whatever you like — I call mine a Target List, while Alexis Grant calls hers a Notice-Me list. 
In any case the effect is the same; add any brands and clients you hope to work with to this list and start monitoring their conversations. You can secretly follow their every tweet, interact with them, and find out if they need help with specific projects. 
With all the noise happening on Twitter it's difficult to follow specific handles, so creating a Target List will save you time and ensure you don't miss anything. 
Run a Facebook Ad Campaign
This may seem like a crazy way to get hired, but it worked for Marian Schembari. She wanted to land a freelance gig working with some of the most popular publishing houses and created a custom Facebook ad campaign targeting them directly. 
Her results? At least one person from HarperCollins, Random House, Penguin, and others, responded to her listing. She not only landed a freelance job out of it, but an influential hiring manager reached out to her about ways she could improve her resume going forward. 
This led to establishing a great relationship with the publishing houses, and landing more clients in the future. 
Set Up a "Hire Me" Page 
This one tip has had the biggest impact for my own business. I don't spend any time marketing my services anymore because I have a constant stream of leads coming in. You can start by adding a new page to your blog or website and name it Hire Me, or Work With Me. 
Explain who you are, what you do and the type of client you work best with. You may also want to optimize for certain seo terms. (For example; when you do an online search for "freelance business writer" I'm one of the top results.) 
Additionally you should include testimonials from past clients, as well as a list of current clients, and a link to your portfolio. 
Attend Local Events 
Nothing will make you and your work stand out more than meeting a potential client in person. This opens the door for instantly connecting with a potential client on a personal level and making a first impression they will never forget. 
You could also consider using a coworking space once-a-week and interacting with other business owners there. They may want to partner up on a project with you, or even pass along work they don't have time for. 
The point is to create your own luck so when the opportunities arise you'll be there to pounce on them.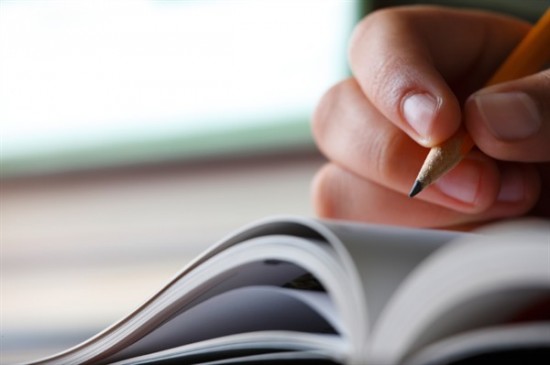 Offer a Free Teaser 
Can you break down your main service into several different parts? Do you have a skill that you can turn into a teaser offering for clients? 
Brainstorm some ways you can give potential clients a free taste of what you working with you will be like and how your ideas are unique. Many coaches do this by creating a free strategy session, that often seals the deal and turns them into recurring clients. 
Of course, that's the goal — turning this freebie into recurring monthly income is the goal, so keep that in mind as you create and market your free teaser. How can you turn up the volume on what your clients want, so they will keep coming back for more? 
Participate in Forums 
We all have ideas and tips we can share based on our personal experiences with being a business owner. Aside from the fact that many people will pay to learn from you, it's also a great way to showcase your expertise for free. 
Sign up for a forum and start answering questions, sharing your advice, and participating in the conversation. A few good places to start include: 
Interacting in private Facebook groups (the more industry specific the better)
Answering questions on Quora
Sharing ideas and content on Reddit
Participating in weekly Twitter Chats
I have personally used private groups and forums to turn cold leads into consistent revenue and recurring clients. And don't worry about giving away too much information for free. Potential clients will see what you have to offer and want more! 
Focus on Quality Job Boards 
Now, I will say that not ALL job boards are useless and in fact, there are few that I do like and recommend. The point is to find ones that are specific to your line of work, or that have a higher level of quality with them. 
A couple examples include:
There's also Workshop which aggregates leads from several sources including job boards.
Land More Clients Without Job Boards 
When looking for opportunities to increase your bottom line and add more clients to your business, use these out-of-the-box ideas instead of going the traditional route. This is an important approach to landing clients you actually enjoy working with too because they will likely be hanging out on these types of platforms. 
If you're looking for more corporate type jobs, then a traditional job board may be the best option. But if you want to work with creatives, startups and other entrepreneurs, try implementing one of these tips.