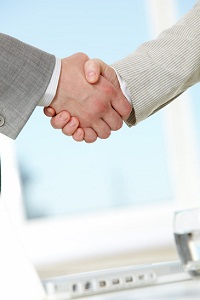 It's coming up to the end of the month and you're worried you're not going to make enough to go on your summer holidays that you've been planning for a while.
Business has been good but you're not getting as many new clients in the door as you'd like to cover your expenses, and put those extra dollars in your bank account.
Naturally you want to continue to work with your current clients, because it's far better for business, but also for you personally, as it keeps you sane to know your clients love working with you.
But we all know that in order to have a successful freelance business, you have to keep a steady stream of clients coming in the door for times when regular client work dries up, or goes on holiday.
So what if you've been trying all your usual tricks – like upselling to existing clients, reaching out for referrals from them or attending networking events and talking up a storm, and nothing much is coming from it?
What else can you do to get more clients now?
Often it's the simple things we overlook that are the most effective. Try these four approaches on for size.
1. Connect with potential clients by being cool
Well, more like sharing something cool. Let me explain. You most likely have a `would love to work with list' of people.
So each day, make sure you send an email or message to three of them. Select one relevant article, video or photo to send to each of them – or send the same one to all of them, if it's relevant and will spark their interest or resonate.
It's just one extra step if your daily practice is to scour your Feedly feeds for great articles. If you don't do this, I'm sure you are reading great content on Google Plus or Twitter. Just take an extra minute to share it with them.
Simply put in your message: "Hey ________. I saw this and thought of you and knew you'd appreciate it" or "I just had to send this article as it's brilliant. Have you seen it?"
Then sign off with another question like: "I hope all is great with you?" or "By the way we're overdue for having a coffee. Fancy one this week?"
Why this works
In Matthew Kimberly's  short but useful guide 5 Things You Need To Do Every Morning To Get More Clients In 60 Days, he states:
"By sending information to folk who will find it relevant, you're doing two things. Firstly, you're eliminating that dreadful "I really should get back in touch with her but I'm not sure what I'd say to her". Secondly, you're actually getting in touch again. People buy from people they know and can remember. Don't get forgotten."
You are also starting a conversation that can lead you on to further dialogue and the potential opportunity to discuss their needs right now.
2. Make the right introductions
With this same list of 20 or more people you'd love to work with, think about how you can be the most useful person to them, even if it's not in a working capacity.
If you've been following what they're doing, and you know what they're working on, consider who you know that would be a great person to introduce them to.
For example, right now I am in the process of publishing my book. Recently I posted on Facebook about a question regarding publishing on Amazon.
I got a ton of answers but in particular, a friend of mine shouted out to a lady who works specifically with people who want to self publish.
This lady then sent me a private message with a link to a handy article I might want to read. And I did. And it was super useful and I ended up contacting her to inquire about working with her team.
You can bet the friend who shouted out to her is now in her good books, and might even start getting a referral fee from her. She looks good in my eyes too, as she introduced the right person to me.
Alternatively, you can do it via email or phone:
"Hey Josh. I know you've been working on getting in shape recently for your triathlon, and I have a friend who specializes in specific nutrition for optimizing your race performance. If you want me to connect you two let me know. I'd be happy to."
How good do you look in their eyes? One, you're interested in what they're doing, and two, you're providing a solution to a potential need, even if it has nothing to do with your work.
Why this works:
This is the law of reciprocity in action. You provide massive value and give freely. And you will see this same generosity and value returned to you at some point in the future.
If you do it enough you will be seen as the key connector or hub that people will reach out to regularly with a "Do you happen to know so and so?" or "Do you know of a good designer of puppy websites?".
By being the go-to person you will also gain the right reputation and receive more referrals and inquiries for your work too.
3. Show them you care
In a previous article I wrote about how I show I care by sending thank you cards to my new coaching clients, and that I'm looking forward to working with them.
This results in them often being so touched that I took the time to do that, that they've posted a photo on Facebook or Tweeted it out via Instagram talking about how cool I am.
That's touching to me in return, plus great free publicity for potential clients looking to work with me.
Yet it's something so many of us don't think about doing. You don't have to go overboard, but simply have a system in place that reminds you to send something to make them feel important.
Top Tip: I suggest using Highrise or Contactually CRM systems to keep in touch with your network and create calls to actions and follow ups so you don't lose track.
You could send a tweet with a customized photo image saying `Can't wait to work with you First Name' within a few days of taking on a new client.
Or you could make a short video on your smartphone and email it over. Even a phone call would be a simple gesture to show you are excited about working with them.
Why this works:
These gestures put you in a league of your own and make you front of mind for your new client. They also show you're prepared to go the extra mile, and that will translate into the products and services you offer.
If your new client just happens to be talking to someone at the time who is also looking for the services you offer, guess who that person is going to recommend next?
Yes that's right, you! Because now you've made yourself stand out and be memorable, and all for taking a little effort to go the extra mile.
4. Provide useful recommendations
I know plenty of people who've gotten long term clients by simply doing what they do best – providing a useful recommendation or quick fix to their future client.
They've done this purely because they're passionate about what they do and it's of massive value to the person they've approached.
For example, you're a website designer and you see a pop-up box is not working properly on a person's site that you admire.
You drop them a quick email to tell them so, but you go the extra mile by sending them the exact code they can install to fix this problem, or offer to do it for them (at no cost).
That person will think you're the bees knees by solving a pernickety problem they likely don't want to deal with, yet know is important, and offering to take it off their hands.
Why this works:
You just made yourself known as a very useful person and a potentially invaluable asset to this person. It's likely they'll remember this kind act forever and call on you FIRST when they next encounter a problem.
If they're your ideal client, they won't expect the next time to be free and will happily pay you to work with them, either on an interim basis or as an ongoing contract.
Imagine doing this just once a week with a client you'd adore working with. This will open some serious doors if you do it in the right away, and with the right intentions of wanting to help them out, first and foremost.
Now I'd like you to do ask yourself which of these four methods you could start using right now, to not only deepen your connections with your network, but also to gain new clients.
What processes do you already have in place that are working from you, and which ones could you tweak or add to in order to make more of an impact and become known as the go-to person in your market?
Let me know in the comments your top method for getting new clients