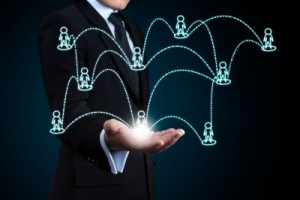 So you want more clients.
You create a lot of posts in your blog to attract more clients.
You want to get more traffic and prove your expertise to your clients, so you make it a no-brainer for them not to hire you.
And what happens?
You get no clients, and this is what happens to most.
Or you get few clients with low rates.
In both cases, you wasted a lot of time.
On the other hand, you see others who write less posts but get more clients with higher rates. They don't even have time to update their blogs. They may put up a new post once a month or so.
Do you see the difference?
Why do you post more and get few or no clients while others post less and get more high-paying clients?
Here is why…
Not all posts created are equal
People who want to do business with you don't need thousands of posts to prove your expertise.
One post could be enough to show that you know your topic and understand it well.
Actually, these posts are better for your clients because you make it easier for them to decide whether or not to hire you.
Try to remove all barriers that nearly stop prospects from hiring you. Overwhelm is one of them.
You also don't need to write hundreds of posts to get more traffic. There are 2 reasons for this.
The first one is that you could write one post, and this post could get you thousands of people to visit your blog and make you busy for months to come.
For every popular blog, you'll find that few popular posts were the pillars that built that blog. For Copyblogger, it was the copywriting series that Brian started at the beginning of the blog. For Derek Halpern, his post Content is King Myth Debunked was one of the posts that took his blog to the next level.
So you need to focus your efforts on creating these posts. It's better to write one post that gets you 1000 visitors than it is to write 10 posts which attract a mere 100 visitors. Over time, the first post will be linked to forever, but the other ten will be buried as do millions of great pieces of content on the internet.
The second reason you don't need more to write more posts is.
You don't need a lot of traffic to get a lot of clients
It's a myth with beginning bloggers who want to use their blog to promote their business.
They think they will start gaining clients when their blog starts to get a certain amount of visits per day, like, 1000 visitors per day.
That doesn't need to happen.
Think of everyone who visits your blog as a prospect. If they're the right people who really need your expertise, which they see proven from your content, they'll hire you. They won't look for the number of visitors you've had that day to determine if you're qualified for the job or not.
You should not focus on getting thousands of visitors to your blog. Yes, it seems great but not always.
Instead, try to focus on getting 50 or even 30 visitors who match your ideal customer profile. If they find that your content is compelling enough, and that's what they want, few of them will contact you; and if things go right, you'll have high-paying clients.
Michael Chibzour has reported that he got his first client, and he had 35 visitors on that day. Yes, 35 visitors only.
Is it hard to get 35 visitors? I bet you say no, especially when you continue reading.
For the rest of this post, you'll discover the 3 types of posts that are proven to get more high-paying clients and more targeted visitors. You'll also discover how to nail them down to make the process of writing them effectively much easier, so that you focus on your work for your clients.
So the first content type?
How-to posts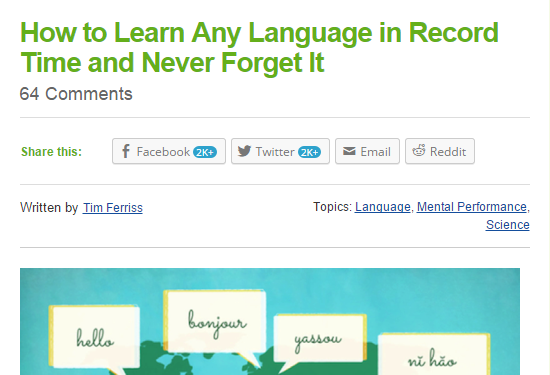 Obvious, right?
How to posts are one of the most popular content on the internet, and the reason is very simple, you show people how to do something they want to learn.
How-to posts are great for you because they do 2 things:
1. They have higher tendency to get popular if you solve an acute pain for your readers.
2. It shows your expertise. These are the posts your clients need to read to decide whether or not to hire you.
Here are few examples to show you what I mean:
To write a great How-to post, you need a strong topic, fresh advice and attractive headline.
Here is a step-by-step guide to write a great post:
Write a basic how-to headline that focuses on the main benefit, so that you don't go off-topic
Write an outline for the post. Make sure to dive deep into the root of the problem and provide practical step-by-step guide that makes it hard for your readers to fail
Start writing the post. Describe their problem in the intro to make them feel that you understand them. In the footer, inspire them to take action. Write without editing.
Edit the post
Think about an attractive headline. Your headline is the first sentence your readers read. Many will abandon your posts just by reading the headline.You'll waste all your precious time in creating the post. So spend some time on this step
After you follow the above steps, you should have an effective how-to post.
I encourage you to start thinking about the problems your readers have, how you could help them to solve it, and write a how-to post that follows the steps above.
Gigantic List Posts
These posts always tend to go popular. By gigantic I don't mean these top 3 or top 10 list posts. I mean 30, 50, or even 100 lists.
Long list posts get more shares. When people start reading through the list, they find that the post is very helpful, so they share it. That's why these posts get more traffic than the how-to post.
If you're able to write a long list post, then you know this topic well, and that proves your credibility to your clients.
Here are some examples: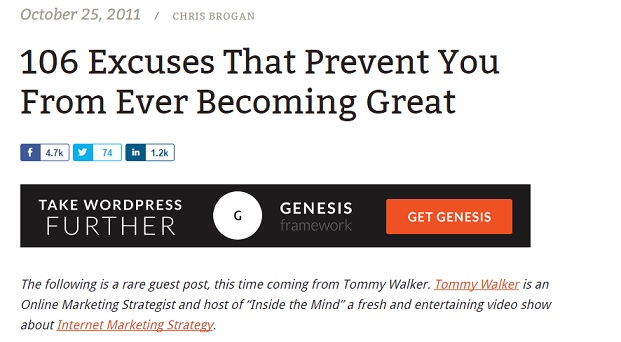 How to nail these posts?
First of all, you need to do a lot of research to come up with different surprising points to add to the list.
Your creativity will need to shine in these types of posts.
You'll also need some patience to come up with all the ideas. They all won't come on the first run.
So how do you do it?
Brainstorm a crazy amount of ideas to share in the post.
Craft each item in the list carefully to make people continue reading.
Put the strongest points at the start and at the end of the post. Many just read the first few, skim to the end and see the items at the end, so put the strongest points at the start and at the end.
Write an introduction and conclusion to the post as I described above.
Tweak the headline to make it more attractive.
Whenever you want a surge of traffic to your site, write a gigantic list post.
Case-Study post
When you're starting out, write more case-study posts.
These posts are more helpful for your readers. They see the results they want to achieve, how you achieved it, and how they could achieve it.
Here are a few examples: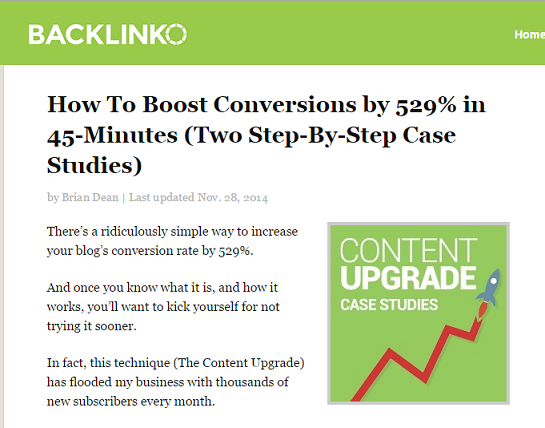 Other examples.
Here is what you need:
Information about the results.
Willingness to spill the beans
The ability to tell a story
The last one is the hardest. But here is a simple trick to write a great post. See a case study post that is written well, and try to model it. See how they transition from part to part. Do they share results first? How do they share it? and so on.
You could model any of the posts I shared above.
You now could write a great case study post that gets you traffic and clients.
The Harsh Truth about Getting More Clients
It's not about spending a lot of time writing a lot of posts.
You could write few posts that generate 80% of your clients.
All you need is to take action.
You know the type of posts you need to write, and you know how to write them.
You just need to take action and apply what is shared in the post.
So what are you waiting for? Waiting for you on the other side.
*Editor's note: Now that you've learned some clever strategies to help you win clients, you'll need to take the next step: Proposing your ideas to your new client leads.
We're here to help you do just that with our free 14 day trial offer. You'll get to experience how quickly you can put your revenue-generating ideas on paper and impress your new client leads!