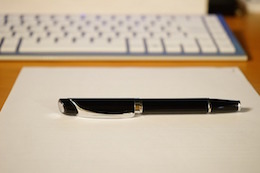 Let's face it: Staring at a blank screen is nobody's favorite moment of the day. You've covered all the obvious topics in your blog, so where to next?
Where indeed…we all know that sinking feeling! but take heart, because it's not unusual to struggle for inspiration – far from it. Even Shakespeare probably had his moments, whatever the contents of his pipe…
Fortunately there are all sorts of great ideas; it's just a case of knowing what they are and how to get to them. With that in mind, here are some tips for generating the sort of content your readers will really want to read and engage with.
Utilize Google
Yes, the first go-to resource is good old Google. If you have a regular topic then plugging the main keyword into a search string with other keywords such as 'tips' 'hacks', or 'challenges' can throw up interesting potential ideas.
This sort of search will typically turn up is an avalanche of copy (blogs, news articles, features and even videos), which can be depressing, because of course you can't copy them and you may find yourself wondering, what's left to say?
The answer is simple: Don't copy, learn. Sometimes just looking at someone else's take on an issue can get your brain juices flowing. You'll find yourself thinking, "Yes, they've got that right, but that's not the whole story," or "I totally disagree with that!" And there you have it: a potential new angle.
Google also acts as a launch pad – often within the articles you find, there will be further links to more focused resources and real food for thought.
Read Comments
While you're doing this sort of searching, you'll find other blog posts on similar topics to the one you're covering. One tip here is to look through the blog comments – and the more comments a post has, obviously the more interested the readers were in this general topic area, which is a useful guide.
Blog comments ask the awkward questions, point out the weaknesses in an argument, and pick out real nuggets of interest. Sometimes, as well, the comments form an argument that can give you good ideas for how to structure your blog.
Join a Forum or Interest Group
Facebook has thousands of groups, and there are websites like findaforum.net that provides listings for over 1,300 forums. You can search by category or use the search facility for something specific. You may have to ask to join, but forums are topic gold. And again, you will often find complete discussions that can form the skeleton of your blog post.
Attend Events
Do leaders in your area of interest host conferences, seminars or workshops? Why not combine a day out with a delve into the latest issues? Here is where you'll find the bleeding edge of whatever it is that you cover, and while it might be a tad (okay, sometimes very) academic, there may well be a message you can process.
You have to be choosy – research the event website to ensure that the discussions are relevant. Remember to check prices – some events are very costly while others are free, and you have to think hard about your return on investment.
If you haven't got the means to travel, you can always pick ideas from the conference website – sometimes just the brief outlines of talks provide enough inspiration. Increasingly, events are held online, and these are often free.
Be on Trend
If you want to know what's trending, Twitter is the place to be. Digg.com and Google Trends also provide useful ideas about what the hot topics are too. You can look at what's trending and see if you can relate it in any way to your own topic area. Search using hashtags for discussions in your area of interest.
Make a List
Keep a notebook with you and create a file of titles as you go about your daily life. You probably have ideas all the time but don't capture them because you don't write them down. Get into the habit of doing this when inspiration strikes, or you'll forget some great ideas.
Consult Web Resources
There are hundreds of ways to get the latest information about your subject from the internet: set up Google Alerts, check out Buzzfeed, and look through Q&A websites like Quora and Yahoo Answers.
Other potential sources include Upworthy, Gawker, Huffington Post, Buzzsumo, Ruzzit, and podcasts. Portent's Content Idea Generator can be a bit of fun, as can Content Strategy Helper.
What About the Writing?
How do you go about writing killer content that people love to read?
Okay, here's how a lot of writers do this. The basic formula is: Research, Plan, Structure:
Research
First you need to go through all the resources mentioned above, to find the great basic facts that will provide a framework for your blog.
Plan
Write a skeleton 'map' of your post – an outline of how it's going to develop to keep you on course as you write. One tip is to start with a great headline, so you know exactly where your blog should be going – look at other popular blogs for ideas of winning formats.
Some people do it the other way round – finish their blog and then think of a headline to suit – but if you have a specific title to work from, it keeps your writing focused.
Structure
If you were going to write about say teething problems, this might take the form of:
An introduction, where you say what the post is about (babies teething), and what you're going to cover in very general terms (the problem, the effects on parents and babies; state that you'll provide helpful tips to solve the problem);
A section that develops from this – some data on teething and the problem – the pain it causes, and the issues parents face (more research needed here, keywords would be 'teething' and 'problems' or 'issues');
A third section, looking at medication, teething aids, expert advice, with links to these resources;
A conclusion that wraps up the advice in a neat summary.
Don't Forget
Be enthusiastic about your topic – people will sense if you don't care. Yes, you may argue, but my client sells suction hoses for sewage pumps… Regardless, you have to get into it – not the sewage, not literally anyway, hopefully, but you have to find a way to engage. Your audience is already there – you have to be as well.
Another warning: check your facts. Use sources you can rely on. The laws of libel still apply to blogs!
Conclusion
Use all the resources above to find inspiration for your blog content.
When you're writing, don't stray off topic – if you catch yourself doing that, save the random thought for another blog idea.
Check you're not repeating yourself (do a word search). Read your blog aloud to see how it flows. Is it clear and well structured? Are the sentences short? Ditto for the paragraphs? Read back; cut out waste; come back in a few hours and revisit it again. Use humor where appropriate.
And don't forget the images. Images can make the difference between someone reading to the end and giving up!
When you've done all this, hopefully you will have the great blog you were aiming for and plenty of other ideas for the future.
Good luck!