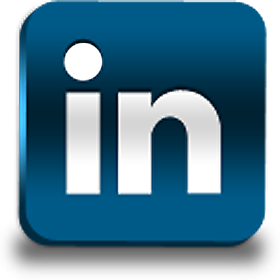 When you entered the world of self-employment, it probably didn't take you long to realize that you had to present yourself a little differently than you used to – that the conventional methods for touting your professionalism didn't always work. You had to gain respect your own way.
But what about LinkedIn?
LinkedIn has been well-renowned as the "professional" social media outlet for over a decade. However, it has also been known for its slightly stodgy, list-based, text-heavy format – a format that worked well for traditional employers, employees, and business owners, but wasn't necessarily ideal for those of us who label ourselves as "freelancers," "self-employed" or "entrepreneurs."
Such is not the case anymore. Having partnered with Slideshare in 2012 and recently taken over mobile-friendly Pulse, LinkedIn has not only become more flexible, but much more visual, opening itself up to creative enhancements we'd previously only dreamed of achieving on this professionally-minded platform.
It's a great time to be on LinkedIn. But you have to know how to work it!

Start with the Basics
Even though modern-day LinkedIn offers more options, it's still a good idea to start with the basics. Create your skeleton before adding on the flesh.
When a potential client Googles you, there's a good chance that your LinkedIn profile will be the first thing they see. Make that first impression count!
Your Name and Face
Your LinkedIn profile should include your legal first and last name. Don't include your business name or your nickname. (You can create a separate page for that, if needed). Keep it simple.
Worried you won't be distinguishable from everyone else out there who shares your name? Don't be. Even if someone shares your name — even if they go against all odds and share your same profession as well! — there's no chance they'll share your face.
Include a photo of yourself on your profile. Try to get a professionally taken headshot, but, if that's not a possibility, opt for the most businesslike photo you have. (In other words, not the one of you doing a keg stand at your brother-in-law's birthday party last year).
Showing your face will not only help to distinguish you from anyone else who shares your name, it will also help you create a deeper connection with potential customers. There's nothing quite like putting a face to a name to cultivate human interest.
Your Headline
What LinkedIn calls a "headline" is what most copywriters would call a "tagline." It's a short blurb that appears under your name stating who you are and what you do.
Start with your title. Other than "self-employed" or "freelancer," do you have a word or set of words that can encapsulate what you do? Like "writer," "content strategist," "graphic designer," or "web developer?"
Next, share — in one short sentence — what you do and who you do it for. Like "I create custom designed websites for small business owners" or "I coach UX developers to become one with their online spirit animal." Whatever it is you do.
Once again, like your name, you're going to want to keep your LinkedIn headline simple. You only get 120 characters, so don't try to get too fancy. There's plenty of room to elaborate in your summary. Which brings me to…
Your Summary
You're allowed roughly 300 words  (2,000 characters) to flesh out your LinkedIn summary. This is your time to shine!
Write your summary in the first person. We're living in an age when anyone can hop on the Internet and send their message out into the world. If I wrote "Tom Ewer is a professional blogger and freelance writer for hire," it would sound strange and off-putting — everyone knows it's me who's writing out my summary, so why am I talking about myself in the third person? It just doesn't work. Instead, I used "I" language: "I have a passion for words that has led me to pursue a full time career in freelance writing."
By writing in the first person, you have the additional advantage of, once again, creating a more human connection. You give yourself additional credibility by not coming off as a spam robot.
Though, speaking of spam, I'm going to take a moment to discuss keywords. (And, no, I'm not encouraging you to spam anyone!).
Although Google is becoming less keyword dependent — at least in the ways we were familiar with — LinkedIn's inner search engines are still fairly "old school." Keywords are still heavily used to rank your profile. So, while I would advise against keyword stuffing, you should at least attempt to include words you'd like to be known for.
Always keep your potential customers/clients in mind. What words would they use to search for you? Tailor your summary to target your ideal market.
Pro tip: You can snag your summary straight from one of your proposals. You've already done the work selling yourself to your market through your proposals, so why do the extra work? If you haven't already done that, fill out this this example copywriting proposal worksheet so that you have some great material for both your proposals and your LinkedIn profile.
Your (Personalized) URL
Don't stick with the long string of numbers. I can't even remember what my LinkedIn URL was before I personalized it, and I doubt any of my clients would remember either.
Change your LinkedIn URL to your first and last name. If someone else has already called dibs on that, plug your middle initial in there. Or reverse the order (last name, first name). Or use your brand name. The point is to create a URL that's easy to remember and distinctly you.
Your Contact Information
The best way to actually get contacted is by telling people exactly how you can be contacted. Unless you have an upgraded account and make use of LinkedIn's "in mail" feature, sending and receiving messages can be difficult. By making sure your contact information is filled out, you eliminate the guesswork and take down some of the roadblocks.
Most of the information you'll provide will be pretty straightforward. However, one feature that not enough LinkedIn users take advantage of is the ability to personalize their links. Rather than settling for the standard "Company Website" label when you type in your business URL, select "Other" and type in exactly where that link is taking your profile visitors. (And including a few keywords wouldn't hurt…)
Next Up: Enhance!
LinkedIn's new motto is "Don't just say it. Display it." Anything you can share as a link or an upload can now be displayed on your profile:
Images/Photos
Videos
Articles
Infographics
Screencaps
Slide Shows
E-books
Reports
Like I mentioned above, LinkedIn has become a very visual social media platform – which is something every self-employed individual can take full advantage of. Whether you're in an artistic field or not, all LinkedIn users can benefit from adding a visual element to their profiles.
Recent studies have shown that "44% of users are more likely to engage with brands if they post pictures than any other media." And infographics in particular get shared on LinkedIn more than anywhere else.
All you have to do to add a link or a file is click on the little rectangle with a plus (+) sign. You'll see it appear within your Work Experience section. And it also comes into play should you add a Projects section to your profile.
And, just like your contact links, your portfolio links can be customized. Don't settle for the nondescript titles LinkedIn saddles you with — get in there and make your profile your own.
Be on Your Best Behavior
Your clients are already looking for you, whether you know it or not. Are they going to like what they see once they find you?
At its core, LinkedIn is yet another social media network. And social media is, well, social. It's all about creating connections:
Make regular status updates. Be professional. Keep the "I'm so hungover" updates between you and your bosom buddies. Your LinkedIn updates should be "on brand" and consistently show your professional interests. Use proper social media etiquette — don't be afraid to encourage reader interaction — but always make sure your overall message is "I am a professional."
Get recommended. Nothing creates credibility and enforces your status as an expert in your field like testimonials. And while LinkedIn's "endorsement" feature is cute, there's nothing quite like a classic recommendation. Something that takes a little more thought than a click of a button. Send your clients a personalized request, asking them for a written recommendation.
Be a Joiner. LinkedIn allows you to join up to 50 groups. Start joining relevant groups now. Not only are Groups a great way to showcase your expertise (Someone has a question? You've got answers!), but they're a great way to meet like-minded individuals with shared interests. Besides, everyone likes a joiner — why do you think college admission forms always ask applicants to list their clubs and activities?
Like it or not, even if you have the most gorgeous profile in the world, you're still going to need to play nice and create a strong network. Just like any professional.
As someone who's self-employed, fair or not, you're going to have to work harder to prove that you have a valid — and valued! — place in the business world. Sprucing up your LinkedIn profile is a great place to start.
Image by Artbees.