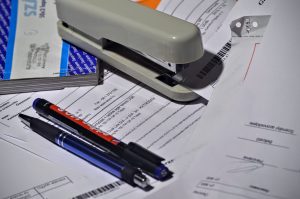 If you're like me, you love the freedom of freelancing – setting your own hours, working from home (or even a local coffee shop), wearing yoga pants all day long.
But Eleanor Roosevelt got it right when she said:
Freedom makes a huge requirement of every human being. With freedom comes responsibility.
One of our biggest responsibilities as freelancers is managing our own cash flow.
Without a thorough process to protect yourself, you could end up working hard for your clients, piling up unpaid invoices, and sometimes getting ripped off.
This is a nightmare scenario. But it's more common than you might think.
In fact, the Freelancers Union reports:
44% of our members have had issues getting paid. They average over $10,000 in unpaid invoices, or 36 hours of work just to track down each missing payment. (A week of full-time work!)
For a real eye-opener, check out a running total of unpaid invoices over at World's Longest Invoice.
So why are unpaid invoices such a big issue?
One reason is ineffective labor laws. They tend to provide stronger protection for regular employees, holding offenders criminally liable if they underpay – or don't pay at all. But they're more lax for independent contractors. Some scanners decide to risk it.
Throw in the nature of many freelancer arrangements (working in different time zones, countries, and continents) and you can probably see how this can get out of hand.
As freelancers and small business owners, it's crucial to put processes in place that give us the best chance of getting paid… on time and in full.
Let's talk about how.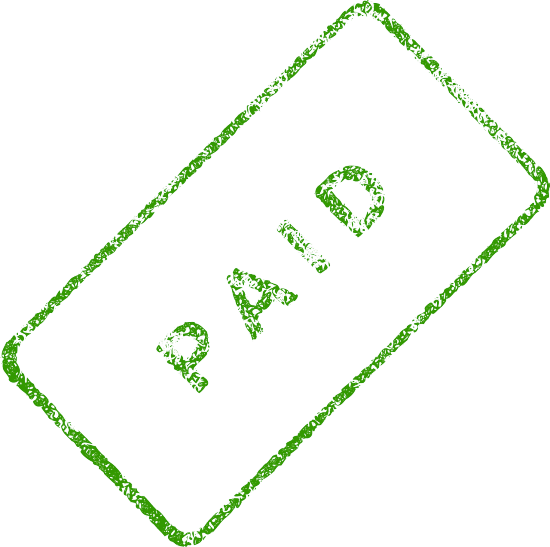 Image credit: OpenClipart-Vectors
4 Ways to Avoid Unpaid Invoices
The best way to stop trying to collect on so many unpaid invoices is to avoid them in the first place.
These four tips will help you get paid on time and in full more often:
1. Research Potential Clients Beforehand
Sometimes you won't find out that a client won't (or can't) pay until it's too late. To avoid unpaid invoices, look for these red flags up front:
Do they mention having a limited budget?
Are they a small company with limited resources?
Do they question your rates?
Are they disorganized from the start?
Noticing these flags alone would have saved me from all of the clients who disappeared with unpaid invoices. In fact, just a quick Google search would have given me enough information to avoid most of them.
If you're on the fence about accepting a client but need the income, here are a few things you can do to protect yourself:
Collect at least 50 percent of your project fee up front – before you begin the project.
Schedule milestone payments throughout the duration of the project.
Consider working with them on a smaller (trial) project to make sure you can collect before moving on to bigger commitments.
If you're able to do it, consider working only with established companies who have a good reputation for paying their freelancers on time and in full.
If you do run into a client who won't pay – and you've already done the work – realize that you're not alone. We all get burned at one time or another, but a little preparation up front can reduce your risk.
Which brings me to the next point…
2. Have a Contract
Many freelancers let the word "contract" scare them away from protecting their time, energy, and creativity.
Don't let that happen to you!
A contract doesn't have to be scary, complex, or drawn up by a lawyer. In fact, you can create your own contract here.
Then, make sure your client acknowledges and signs your contract.
If they resist, consider it a "red flag" – you may have unpaid invoices from this client in the future. Try to get 100 percent of your fee upfront if you decide to work with the client anyhow.
Also, keep in mind that a contract doesn't guarantee you'll be paid. However, it is a record that the client agreed to pay your fee. This will help substantially if you decide to go to small-claims court or hire a collection agency to recover the money that you're owed.
3. Be Clear About Your Expectations
You can avoid a lot of unpaid invoices, late payments, and clients who simply don't pay by outlining your expectations up front.
Some things you should consider discussing are:
Your payment terms. When do you expect payment: upon receipt of the completed project, within 7 days, 14 days?
What happens if they don't pay? Do you charge a late fee or send the unpaid invoice to a collection agency?
What if they stop the project after work has begun?
Making set policies for these things – and requiring clients to acknowledge them by signing a contract – will do wonders for your cash flow.
4. Be Timely
Your terms may differ, but generally, once the project is completed – and both parties are satisfied – it's time to turn in your invoice.
The longer you wait, the longer you delay your payment. Plus, you decrease the chance that you'll be paid at all.
By following the tips above, you'll greatly reduce your client payment issues…
But what if you already have an unpaid invoice?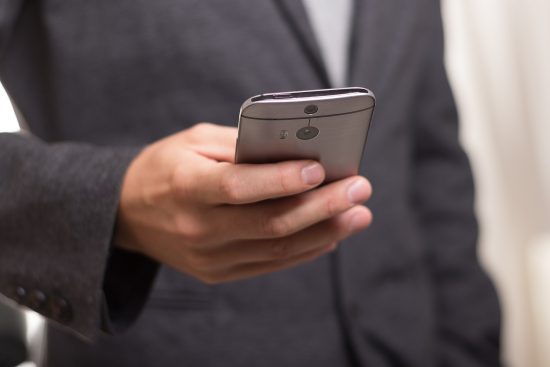 Image credit: niekverlaan
5 Steps For Collecting Late or Unpaid Invoices
1. Make Sure You Followed Procedure
Before jumping to conclusions or emailing your client a nasty note, make sure you followed the correct procedures for getting paid.
For instance, double check that you sent the invoice and that your payment terms were clear. Also, make sure your payment address is correct and that your invoice is error-free.
How embarrassing would it be to gripe at a client for an unpaid invoice, only to discover that you never sent it or that your address was wrong?
This can – and does – happen. But it doesn't have to happen to you!
2. Follow Up Politely
Unpaid invoices sometimes slip through the cracks. Before getting angry, send a polite follow-up note to check in.
Your client might have simply forgot. Or your request for payment could have ended up in their spam folder.
Many times a brief "Just checking in" email can get an unpaid invoice resolved.
At this point, you'll want to avoid any "past due" remarks to ensure a good working relationship with the client moving forward (assuming their failure to pay was simply a mistake and it's corrected promptly).
Here's a simple email script from Fundera you can adapt for your first follow-up:
Email subject: Follow-up on invoice #10237

Message:

Hi, John Doe,

Hope everything is going well.

Just wanted to get in touch with you to see if everything is clear with the invoice #10237 we sent on March 25th 2017.

Could you reply to this message and let me know if you received it?

I am sure you're quite busy, but I would appreciate if you could take a moment and look at the invoice when you get a chance. Please address any questions you may have.

Thank you!

Jane Doe
And here's how you might do the same thing over the phone:
Hi, hope everything is going well. [Feel free to talk about personal things to break the ice]. Just wanted to get in touch with you to see if you have any questions on the invoice we sent on [dd/mm]. I am sure you are busy with work, but would much appreciate if you could take a moment to look at the invoice when you get a chance and let us know if you have any questions. Thanks a lot!
3. Send a "Past Due" Reminder
If your initial, polite, follow-up email didn't result in a paycheck, it's time to escalate your efforts.
Contact your client again to remind them of your unpaid invoice and your policies. Ideally you had them sign a contract, so now is a good time to mention that. If you also have late fees, state that those are now accumulating.
Be sure to keep all correspondence professional and polite – even if you're frustrated and feeling ripped off. Threats or nasty behavior are unlikely to get your unpaid invoices revolved. Plus, unprofessional conduct can hurt your business in the long run.
Again from Fundera, here's how you could do this via email:
Email subject: The invoice #10237 is week overdue

Message:

Hi, John Doe,

Our records tell us we haven't received payment of $5,400 for invoice #10237, which is overdue by one week now. Probably you're busy and have overlooked it.

I would appreciate if you could check this out on your end.

If the payment has already been sent, please disregard this notice. And if you can't find the invoice for some reason, I'll be pleased to send you a copy of it.

Thanks,

Jane Doe
And here's a phone script from Nav:
You: I wanted to make sure you received my invoice last month. The payment was due yesterday.

Client: I didn't get it. When did you send it?

You: I mailed it on the 4th so you should have gotten it that week. It's invoice #347 for $4,000. I'll email it to you right now. Does the person@client.com email address work best for you?

Client: That's fine.

You: Great! When will you be able to mail me a check for this invoice?
4. Follow Up … Again
How many times you follow up – and what you do next – will depend on your previously stated expectations.
For instance, if you consider an invoice to be "late" after 30 days, then you might want to try to follow up for 3-6 months before taking additional action.
Also, ideally your contract stated what you would do in the event of an unpaid invoice.
Maybe your policy is to send any unpaid invoices to a collection agency after six months. Or maybe you prefer to take unpaid invoices to small claims court.
Whatever your procedure – follow up with your client one more time to tell them your next step. Also, give them a date that they can pay by to avoid your next action.
In some situations, it might be necessary to draft and send a "demand letter."
Note: Be sure to save ALL correspondence with the client. You might need it to help you collect on unpaid invoices later.
Here's a script of a bit more serious follow-up from Less Accounting:
Dear —-,

I hope you have are enjoying a productive week.

Request: Payment or a phone call today to discuss payment options.

I noticed that your invoice is overdue by 25 days and wanted to reach out to make sure that you received our original invoice and my reminder email on 5/15.

I'm concerned that you may not be aware that your invoice is 25 days overdue to reach out to you immediately before a late fee of X% is added to your outstanding balance.

I have included it here just in case you hadn't received it or misplaced.

Could you please reply to me via email or call me directly at 800-908-1568 by the end of the day and let me know you received this?

As a reminder we do take payment by CC, direct deposit or with a check.

If you have any questions or concerns regarding the service we provided on 5/1 or on your outstanding balance please call me personally so that I can make sure that you have an excellent experience with us.

As always we are grateful for your support and loyalty.

Warm Regards,

[Your name]
5. Move On …
Remember that your time is precious.
At a certain point, it may no longer be worth your time and energy to try to collect an unpaid invoice. Although it's unfortunate, there may be times when it's in your best interest to call it a loss and move on.
If the amount owed is significant, consider getting a third party – such as a collection agency – involved to help you collect what you're owed.
Many collection agencies charge you only if they're successful. Their fee is usually a percentage of what they collect.
So, even though you'll probably get less than you're owed, you'll increase your chances of getting part of your fee by involving a professional debt collector.
**** Disclaimer **** This article is not legal advice. Be sure to check the debt collection laws in your individual state.
Get Paid What You're Owed
Dealing with unpaid invoices is frustrating, draining, and time-consuming. It's hard to name a more unpleasant part of running a business.
You can't ensure you'll avoid them forever. But you can minimize your risk. The key? Getting proactive about protecting yourself.
As I mentioned in the beginning of this article, protect your business by being selective about the clients you work with, setting expectations up front, using a contract, and sending your invoices in a timely manner.
Your turn – did I leave anything out? How do you go about collecting your unpaid invoices? Leave a comment below and let me know!