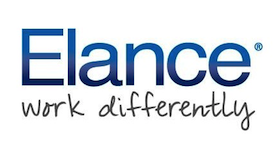 Freelancing seems to be going from strength to strength.
In 2011, the Financial Times (UK) reported a 12% growth in the number of freelancers from 2008. The fear (and often the reality) of unemployment is encouraging many professionals to strike out on their own.
And why not? Freelancing is a potentially lucrative and highly enjoyable way to make a living. According to the 2012 Freelance Industry Report, 90% of freelancers are happier now than they were before going solo and nearly half have felt no impact from the economic downturn. Furthermore, 77% of freelancers were optimistic about their business prospects over the following 12 months.
This explosion in the popularity of freelancing has led in part to the rapid growth of freelance broker sites. For instance, Elance has enjoyed consistent growth since its inception, with the number of jobs posted rising from around 200,000 in the first quarter of 2012 to 300,000 in the same period in 2013.
However, many freelancers turn their noses up at freelance broker sites. In fact, in the past I could certainly have put myself in that category — I have never used the likes of Elance to find clients for my freelance blogging business.
But have I been shortsighted? Has my instinctive disdain for freelance broker sites masked their potential? In this post I intend to reveal the answers to those questions.

The Reputation of Freelance Broker Sites
There is no doubting the popularity of freelance broker sites — the likes of Elance, oDesk and People Per Hour. One logical argument in their favor would be that their success must indicate the success of freelancers using those sites. Freelancers operating on Elance earned $200,000,000 in 2012 alone — there's clearly a lot of money circulating through the system.
However, it doesn't take much digging to find a considerable amount of negative feedback from American freelancers. One particularly compelling article argued that it should be a case of sit vendit cavete (seller beware) as opposed to the traditional caveat emptor when it comes to operating on Elance. The article's author, Mary Rose Maguire, painted an unflattering picture of (a) the experience of seeking work on Elance and (b) the way in which Elance chooses to treat its freelancers.
She shared a story of one experience she had in which she paid to bid on a project that quoted an estimated $40-$50 hourly rate. The job was eventually awarded to someone who quoted just $10 per hour and so Maguire requested that Elance refund her payment on the basis that she would never have submitted a bid had she known that the client would choose a $10 per hour contractor. Elance originally said no to her request, only to reverse their decision upon the publication of her article.
One of the most compelling arguments against freelance broker sites is that they are a market driven by price. Freelancers often end up duking it out with their competitors on the basis of who can offer the cheapest service, not necessarily who can provide the best service. If you are a freelancer who does not need additional clients, why would you want to put yourself in a position where you are scrapping for relatively low-paid jobs?
However, it's not all bad publicity out there. Allena Tapia, the About.com expert on freelance writing who considers freelance broker sites "Ebay for services," has had positive experiences with the likes of Elance:
I've encountered many people who have no interest in using them, and hold that the wages are awful. On the other hand, my personal experience with them has been positive. I never dip below my set fee structure, and still usually find one or two projects a month who are willing to pay what I ask.
Tapia went on to endorse freelance broker sites on the basis of speed of turnaround:
One thing that seems to draw me to them is how quickly I can pick up work to fill out my schedule. Often, when a writer applies for freelance jobs through freelance writing job lists and other resources, you wait weeks or even a month or two for a project to begin. Bid sites generally feature quck [sic] turnaround.
One could continue to search the web indefinitely and encounter similar stories — both positive and negative. So if freelancer broker sites split opinion so dramatically, how can we determine whether or not they serve as a good marketplace for sourcing quality freelance work?
Examples of Freelance Broker Site Success
Given that freelance broker sites generate so much revenue, the logical conclusion is that someone must be doing well out of them. And that is of course the case — you don't have to look far to come across success stories.
The first one I would turn to is that of Sophie Lizard — a freelance blogger who I have known for many months. She started out on People Per Hour back in 2009 and now commands a healthy rate of £50 ($75) per hour. Although her client base now spreads beyond People Per Hour, it was the catalyst that launched her freelancing career and she still obtains work from it.
Looking beyond that, I had the chance to speak with Rich Pearson — the Chief Marketing Officer of Elance — recently. He was happy to share with me some Elance success stories, such as that of Corrina (a project manager):
Freelancing on Elance has given me a family life, allowing me to work for Fortune 500 companies and still spend time at home. It's changed my family life.
While Pearson was happy to point out that the average rate for freelancers on Elance can often be modest (between $15 and $30 seems to be the average), he also argued that many people can (and do) earn a great deal more than that. If you've got people earning $3 on one end of the spectrum, logic dictates that others must be earning far more than the average. In fact, Pearson revealed that his wife is a freelancer and uses Elance herself, albeit in an assistive role alongside her other client sources.
Should Successful Freelancers Use Broker Sites?
And therein lies the potential answer as to how successful freelancers can use broker sites — to augment their income rather than acting as the key driver of their earnings.
This is a pattern that seems to be repeated in many of the positive stories regarding freelance broker sites. Everyone from Allena Tapia, to Sophie Lizard and even Rich Pearson's wife all consider these sites as another string to their bow — a marketplace where they can expect to land a small handful of jobs per month that pay a worthwhile price.
This was an approach that Pearson himself argued in favor of. He pointed out that Elance has powerful filters that can enable you to browse through only the most lucrative and worthwhile contracts. The implication was clear: Elance doesn't have to be your business, but it certainly can be part of it.
What Do You Think?
Ultimately I think the likes of Elance and co. are what you make of them.
They are certainly marketplaces in which one can go out and get work done for absurdly low amounts from contractors in third world countries. However, it has been proven that you can land relatively lucrative jobs if you are prepared to be selective and patient. It seems that they can be all things to all people.
But what do you think? Have you ever used a freelance broker site and if so, do you endorse them? Do you have an opinion even if you haven't used them before? Let us know in the comments section!