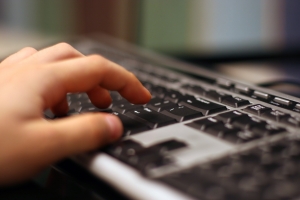 As the owner of an online agency, the success of your business depends on how easy prospective clients can find you. In order to establish your brand and reach the next level you need to have an online presence.
I mean, how else will people find out about you and your agency? What's one of the first things potential clients do after meeting you?
They do a quick online search! How do you think they feel if they can't find anything about your business?
Before hiring you to market their services, craft valuable content, or manage client portfolios, they will likely want to see your work in action. And the best way to do this is through a blog (which is essentially an online portfolio).
Having a blog allows you to impress clients while shortening the time between when you pitch the idea and closing the deal. For these reasons, having a blog is a must!
Here are eight ways your agency can use a blog to reach the right audience, and take your biz to the next level.
1. Get massive results for very low cost.
Content marketing comes in the forms of blogging, social media, and email newsletters, and is one of the cheapest ways to market your services and products. In fact, it costs 62% less than traditional marketing initiatives, and is three times more effective.
Why would you want to waste time spending large amounts of money on marketing for little to no conversion, when you can simply turn up the volume on blogging for a much higher return on investment?
Most agencies don't give blogging a fair chance to gain traction because it doesn't produce overnight results. However, it can have a huge pay off as part of a brand's long-term marketing strategy.
2. Use it as a vital networking tool.
Have you ever gone to a local conference or meetup and endured those awkward silences when introductions are made? By the time you've met everyone and gotten a little more comfortable, the conference is over.
This is where having an active blog can really shine! You can become acquainted with other people in your industry and connect them before ever being introduced in real life. Not only do you avoid those awkward moments, but you're making the most of this networking time by reaching out to clients who are truly interested what you have to offer.
No more throwing out business cards and hoping something sticks. If a new client finds you through your website, you both have the opportunity to hash out details before meeting in person.
3. Showcase services and products.
Obviously a blog is the perfect place to display what your business has to offer. As long as you go about it the right way (with a Jab, Jab, Jab, Right Hook as author Gary Vaynerchuck advises), the free stuff will be the first impression they have of your agency. What better way to promote work that practically sells itself?
Once they see the value you bring with the free stuff, how you answer questions, handle problems and generally run the agency, they'll want to see what else is available.
Additionally, a blog allows you to showcase where your business has been featured, and what kind of media outlets you've worked with. This will help establish your agency as an expert and increase the overall validity of your offering.
4. Identify your target market.
One of the best things about having a blog is the fact that you can take a peek at the demographic of people who are interested in your business. Thanks to free tools like Google Analytics, you can easily find out who's reading your stuff, what pages they're clicking on, what part of the world they are in, and much more.
If you want to create services that really resonate with your target market, and ensure they keep coming back to you for more, you have to understand your ideal client. A blog offers an inexpensive way to peek inside your client's mind.
5. Establish your agency's brand as an expert.
If you were working with a new client, and could choose between one that had a blog and one that didn't, who would you go with? You'd likely choose the person who has an online presence, because you can see if they're legit or not.
This is especially important for hiring someone who needs to have a bit more skills, like an accountant or lawyer. By reading through a lawyer's blog you'll quickly know that they understand the industry, and are able to share their knowledge in plain terms. This already puts them two steps ahead of any competition because you can clearly see their expertise.
This is what having a blog can do for you too! It can prove you know what you're talking about, and that you're the right expert for the job.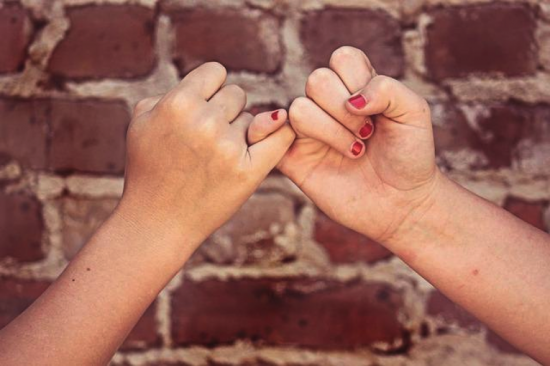 6. Help clients easily find you.
As much as some of us might not like it, we have to play nice to the search engines if we want future clients to find us. You don't have to know every SEO tactic, but it's smart to understand the basics, and how creating valuable resources and content can drive more traffic and leads to your business.
You might have the best business in the world, but if no one can find you, there's no way you'll be successful. For this reason having a blog makes it easy to connect with new clients who find you through an organic online search. This results in more sales and more growth!
7. Stay in contact to make more sales.
Content is what powers businesses these days. Even the traditional corporate businesses, and mom-and-pop shops have given in to the power of social media and content marketing.
Why? Because interacting with your audience and network on a daily basis, helps you stay at the forefront of your readers' minds. It's said to take about seven different interactions with someone before they're willing to buy.
With a blog, you can consistently remind your target market that your business is what they need, and possibly cut down that interaction time. If they're looking for someone who specializes in promoting a business with Facebook ads, who do you think they will go to — the agency they see in their feed everyday, or some random person they found on the internet?
8. Ask the right questions.
People want to work with people, not faceless brands, so you want to be able to show your brand's personality online. Your clients want to be able to relate to you, be entertained, and find exactly what they need. The goal is to ask the right kind of questions, in order to create a community that makes them feel comfortable working with  you.
Find out what really gets them excited, and what they respond to the most. Use your blog as a way to experiment with topics and new ideas that will grab your client's attention. A heated subject is a great way to draw out their attention, while connecting with them on some of the same opinions.
Of course, you don't want to write controversial content just to garner a reaction, but this strategy can be a good source of engagement and feedback.
Is Starting an Agency Blog Difficult?
Now that we've covered the awesome benefits to having a blog for your agency, you might be wondering if starting a blog is difficult. Well, the answer is both yes and no.
It's not a complicated process to get started, however, (like with many things in life) it takes consistency to create a resource that's valuable, and not just adding to the noise already available.
From my personal experience starting a blog has been one of the smartest things I've ever done for my online business. I've connected with some very influential clients, been featured in high profile magazines, and built a small team of people to help level up the business.
If you're going to spend any amount of time or money on your business, it should be to start a blog. If you don't know how, and don't have the resources to hire someone just yet, an excellent place to begin is with the course, Start a Blog That Matters. It covers everything from practical applications, to tips on standing out from the crowd.
What are you waiting for? If you want your agency's business to succeed, it's time to get a blog up and running now!