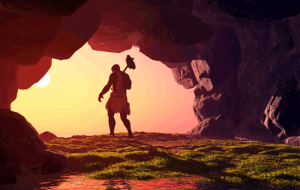 No matter what you may read online, content marketing isn't new. And it's definitely not a marketing strategy that you have to be a specialist to understand.
Content marketing has essentially been around since the first cavemen recorded stories on cave walls with charred sticks. And content marketing was really revolutionized with the adoption of the printing press.
You see, content marketing has always been around. Every magazine, newspaper, blog, TV station, and book publisher are basically content marketers.
It used to be easy, affordable, and profitable for marketers to team up with businesses who created content by purchasing advertising. Those purchased advertisements were then attached to the content and distributed to the masses.
But the rising cost of advertising, combined with reduced effectiveness (lower ROI), has sent marketers looking for alternatives. According to Inbound Writer it cost an average of $143 to generate a lead through inbound marketing versus $373 a lead for outbound marketing.
Obviously the alternative to traditional advertising is to become the publisher.
If you're already publishing your own content, that's great! If you're not, you should seriously consider it …

Custom Content Will Drive More Traffic To Your Site
No matter your position on content marketing I assure you it will drive more traffic to your site.
In fact, blogs provide 434% more indexed pages and 97% more indexed links over websites which don't have blogs. Just think – that's more ways for your potential clients to find you!
(Note: content marketing not only takes place top of funnel like your website, but marketers understand that their proposals are a form of content marketing).
But, if you're not sure how to get the most out of your content marketing, check out these tips to create content to attract more clients:
1. Make it easy to navigate your content.
Making it difficult to find your content – or having no organization of your content at all – is a problem. Content that is difficult to navigate will often cause a potential client to leave your website.
But, using tags and categories is easy – and it helps with SEO. Also, don't forget about your navigation. Making it easy for visitors to find your content starts there.
Here's a great example of content that's easy to navigate and find from SmartPassiveIncome.com: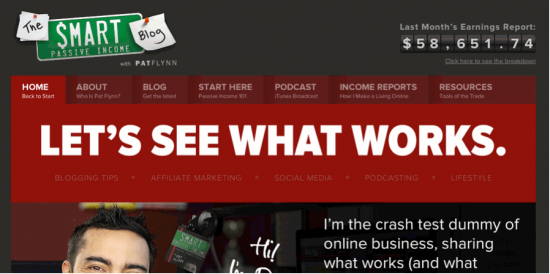 2. Create relevant content for your ideal customer.
Traffic on its own won't help you reach your goals. Instead, you have to have qualified traffic. And creating content relative to your ideal client is essential for attracting qualified traffic.
Spend some time researching your target market and find out what type of content they're looking for. Sometimes it's as easy as asking your past clients questions. Just listen and they'll tell you what's important to them.
3. Make your content sticky.
It's great to have your ideal clients find and read your posts, but take it one step further … always include a next step like reading a similar article or signing up for more information. Keep in mind you want them to stay on your site – reading your content – as long as possible.
Here's an example from contently.com that makes content stickier: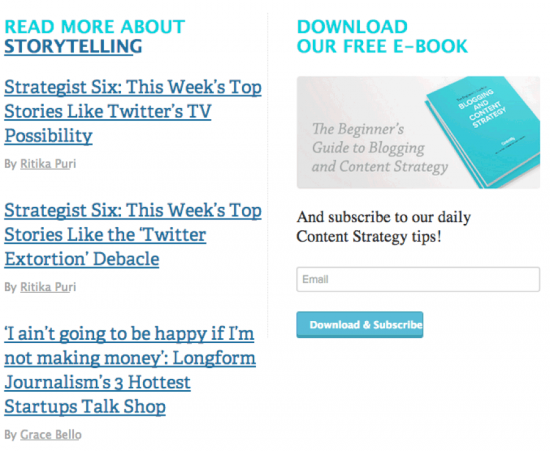 See how they recommend related reading and have their email subscription offer at the end of their posts?
4. Use clean SEO and targeted keywords for content marketing.
Your SEO and keywords make a big impact on potential clients finding your content – or not. But since Google and other search engines are consistently improving the user experience, keyword padding is a "no-no."
Think of it this way: Search engines are helping people find relative content. Their goal is to please the user by helping them find what they're looking for. When you use your keywords in an organic way, Google rewards you by increasing your search engine rank.
There's no magic number for how many times you should use your keywords, but these are the best places to include them:
The URL.
Main title and H1 tags.
In the first paragraph – first sentence if you can.
Subheads (if it makes sense).
Image file names and the alt text.
Meta descriptions.
And if you specialize in SEO, feel free to grab one of the free proposal templates we created for SEOs.
For insights on your SEO you can set up Google webmaster tools for your site and get some very useful data: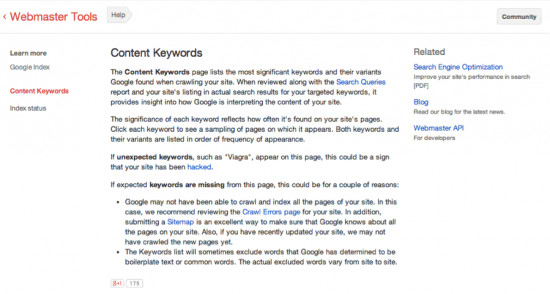 5. Make shareable content.
The most effective content is shareable content. But what makes content shareable? It all comes down to social currency. In other words: What will the reader gain from sharing your content?
Think about the types of comments, posts, and articles that you share online. What do they do?
They often back up your position on a topic, feature something you care about, or make you look smarter or more important. Here's a short list of content that get shared most often:
Informative and helpful. One article that's spreading like wildfire as I'm writing this is one that informs people of the inefficiency of multitasking. This is both informative and helpful.
Disprove a common theory. The article about the fallacies of multitasking also encompasses this idea. People like to share ideas that are contrary to popular thought.
Show that you care. Humanitarian pieces often get shared because of the emotional heartstrings factor.
Nostalgia helps make content shareable. If your target market grew up with high-top pump sneakers, that's something you may be able to take advantage of in your content. Imagine this article: "High Top Pumps – A Giant Flop or a Smart Trend."
Current events. People share what's happening now in the world. If you can attach your message to a major event, it'll likely get shared more.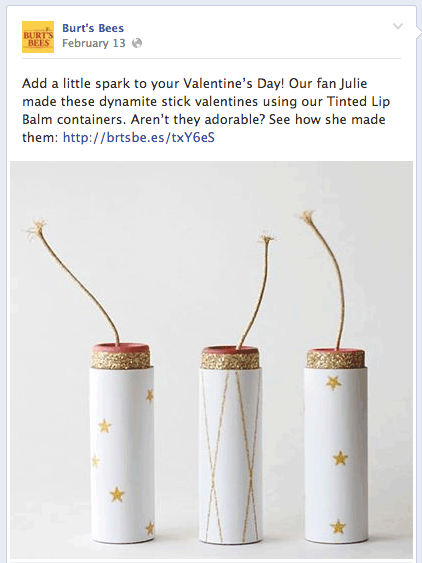 Also, remember to choose any images that you attach to your content with "share-ability" in mind. The beauty of shareable content is that it doesn't have to be "salesy" – like this example from Burt's Bees:
6. Encourage sharing.
The main point of creating content is to get your message in front of the right readers. When you have the right reader, consider that they probably have a lot of friends who fit the same profile.
Encouraging them to share through social media gets your content in front of even more potential customers. And, social share bars like Flare from www.filament.io are easy to add to your website. Even without the help of a developer: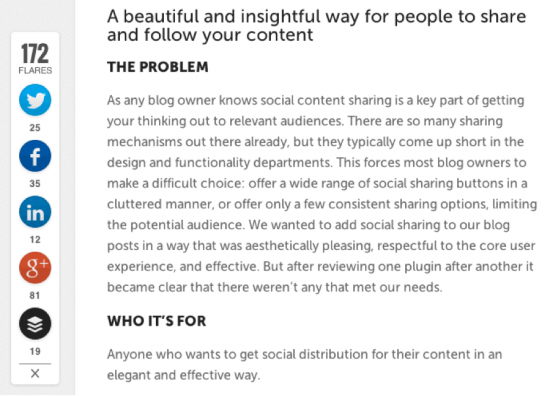 7. Ask for their email address.
Your perfect customer may not be ready to buy the day they come across your content. But – if you capture their information – you can continue marketing to them with more content until they are ready to buy.
Don't forget to increase your opt-in rate with a valuable bait piece! Here's an example from Socialtriggers.com.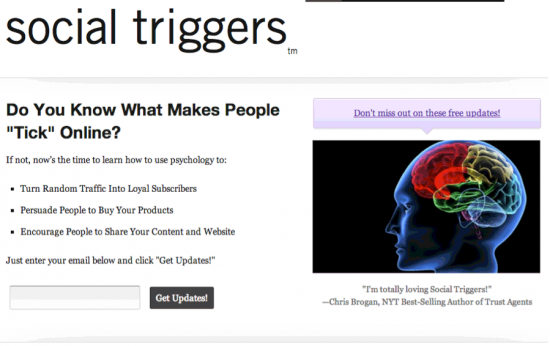 8. Ask them to buy.
If it makes sense, include a call to action at the end of your content that encourages the reader to buy. But one word of warning! You have to provide quality content in order for this to work.
If your content is purely promotional, people may tune out and not make it through your content to the call to action. Save your sales copy for sales pages and promotions.
Here's a sample where the article talks about self-defense and how you can use your keys as a defensive weapon. It is a common misconception to place them between your fingers – you run a high risk of injuring yourself! But they sell a product that makes your key ring much more effective as a self-defense item.
Here's the call to action they attached to valuable content: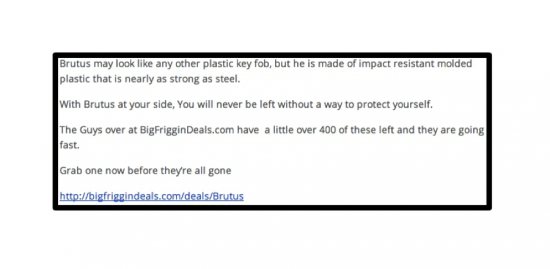 9. Quality trumps quantity in content marketing.
People share and spread a message not because they're constantly exposed to it … They share it because it touches them or improves their life!
Marketers that publish lots of content get traffic, but even great content can get lost in the sea of information. If a piece is getting a lot of feedback and starting a conversation, don't let it to fall by the wayside after just a few days. Instead, keep promoting it through social media and encouraging others to share …
10. Use your content more than once.
It takes time and/or money to create your own content, but I see too many marketers publishing great content once and then never using it again.
If you have great content you can continue promoting and sharing it. Repurposing helps you get the most out of your content. Turn it into a podcast, combine content into downloadable reports, use it for social media posts, emails and newsletters, or turn it into YouTube videos. (And that's just a few ideas.)
Of course you'll have to slightly modify and adapt your content to the different mediums, but the hard work of creating the content is already done.
As mentioned earlier, content marketing isn't new. But there are tried and true practices that you can put in place to ensure you get the most out of your content marketing strategy. Also, the game does change, so it's important to stay on top of the trends in content marketing too.
So what about you? … Are you experiencing success with content marketing? We'd love to hear about it in the comments below. Or do you have any more tips or questions about content marketing?