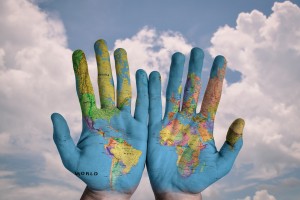 So your your freelance business is doing well in your home market – you're a success! But is that the best I can do, part of you is thinking, why can't I sell to the world? Well, the US Small Businesses Association (SBA) reports that 97% of all exporters are small businesses – so why not go for it as a freelancer?
The truth is, a lot of people never go beyond that dream – the percentage of companies that actually do export from the US is less than 1% according to the International Trade Administration. That's far less than most developed countries.
Yes, I get it – going global sounds like a pain. And it's complicated. The rest of the world (no matter where you're based) is a big unknown, but there are good reasons to at least look into expansion. For example, finding new markets can extend the life of whatever products and services you're selling, and lessen your reliance on your home market – bearing in mind what's been happening with the economy, that makes all sorts of sense.
Exporting is a great way to expand and grow your business, but what do you need to do to make it happen? In this article we'll cover six aspects you need to take to begin exploring taking your business global.
1. Prepare a Realistic Export Business Plan
First step: be realistic. Assess your aims, your needs, and how ready your company is to take this step. The SBA has an online session that takes just half an hour and will help you to understand whether exporting makes sense for you, and if you have the basics in place. This course will ask you to assess how successful your products and/or services have been domestically, and whether you have the resources to scale upwards.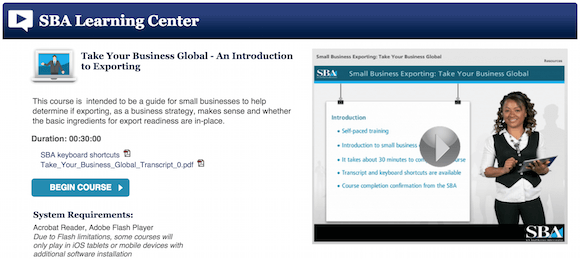 From there you'll be able to decide whether or not your freelance or small business is actually ready to go global, or if there are things you need to improve at home first.
2. Choose Your Target Market(s) Carefully
There are three main things you'll need to do: research, research, and research. Yes, it is important!
If you're in the US the Department of Commerce is a great source of information; in the UK, you can get help from the Department for International Development (DfID). Other countries have similar export bodies.

Sector trade associations such as British Water and the Water and Wastewater Equipment Manufacturers Association (WWEMA) in the US can also be a great help – if you don't already know who represents your sector, look on the internet. Google them, or ask in one of your LinkedIn groups (you are in LinkedIn groups that apply to your sector, right?)
Other useful ways to check out a particular market include attending events – conferences, exhibitions, and trade shows – and using specialized consultants, though the latter can be very expensive.
While we're on research, you'll also need to conduct some in depth research on your potential market or markets. What's your target market really like? Will the people want what you're selling? Is there a gap in the market for it? For answers, UK Trade and Investment or export.gov in the US can be very helpful.
3. Learn Cultural Differences (Vive la Difference!)
All countries are different, so you will have to match your sales and marketing strategies to their ways, making sure you take into account cultural differences.
Language is critical, and there's a sad tale that illustrates that: the Vauxhall Nova car never sold in Spanish-speaking countries because its name translates as 'it won't go' (there have been many more hilarious mistranslations). Is it critical to you to deal with a market that speaks your own language, or are you prepared to invest in translation?
One thing you will have to do is work out whether you need to invest in translation for your website. If you are a freelance, this is a major step. Which languages should you opt for? It's not as hard to work out as you might think. There are obvious options like French, German and Spanish, but with analytics software you can find out which countries are actually showing most interest in your website and all you need to do then is figure out which languages they use.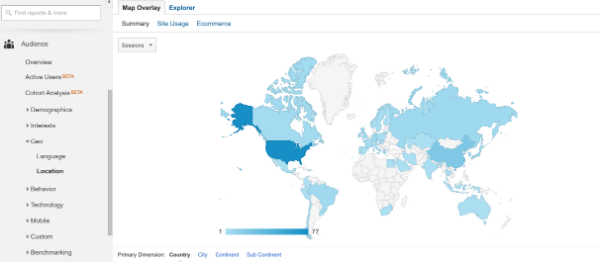 You can test the market by translating some of your key content (things like product documentation, service details and payment) into those languages. Some experts go as far as to recommend translating your entire website into a range of languages, but how far you go will all depend on the level of interest and your own aims.
There's also the important matter of enabling currency and unit translations, which can make a real difference when a potential customer is trying to get a feel for costs.
4. Define the Details
The details are really important – and there are plenty: costs, pricing (and how to work with currency fluctuations), shipping (how will your products be delivered? How long will this take?), not to mention payment terms, import duties (if applicable), and legislation.
Write out every step involved in your business (for example a flow chart for a transaction) and assess every step that both you and the customer will need to take. This should give you a list of details that will need to be investigated and checked.
5. Figure Out How You'll Get Paid
When it comes to actually getting paid (which is generally good for freelancers), PayPal is safe and popular for smaller transactions, as is WorldPay (though that works slightly differently).

Most clients will also be prepared to send money directly to your account, which is an important consideration – as there may be transaction charges that your bank could levy. Make sure that you find out up front what your bank will charge for translating funds from one currency to another – you might be surprised by the costs you will incur.
6. Get Partnered Up
It sounds good but, like a marriage, you'll need to look into it in case you hitch yourself to someone you'll not get on with. We all know divorces are messy, right? For instance, do you need a partner with specialist knowledge and/or space to stock inventory? You need to tick all the boxes before plunging in.
It's easy enough to find out how well a potential partner or client responds to queries by making a few, but ultimately, even with all the usual due diligence, you will need to visit them to see if you really can work together. You'll also need good legal help.
One word of caution, in big, red letters: politics. In some markets, politics play a very large part, and even major companies with global reputations have come unstuck due to regime change or financial problems.
Onwards and Upwards
Hey, you may say, I don't sell stuff! This doesn't apply to me! Well, there are other voices that are saying yes, this is the old way to do business, and the world has changed so much that many companies need do little more than fiddle with their website. This is particularly true for online sales, and those who are selling services rather than goods.
From here, all you need to do is grow. Sounds good, right? Of course, you could be so successful that you actually end up traveling, learning some languages yourself, and building great relationships. Here's a recap of those seven points to help you get there:
Prepare a business plan.
Choose your markets.
Learn cultural differences.
Define the details.
Find the money.
Get partnered up.
A final word of advice: don't spread yourself too thin. Plan to focus on one or two markets rather than scattering yourself everywhere. And remember, when looking at your competitors and analyzing your own business, what works for one market may not work for another and vice versa. If you're keen and careful, the world is your oyster!
How did you approach growing your freelance business? What valuable things did you learn? Let us know in the comments below!
**Editor's Note: Stepping outside your comfort zone is always scary…at first. But, inevitably, you're going to reach the point where you start to plateau in your marketing efforts.
You'll need to start getting creative, trying new strategies, and as the article explains, it's to your advantage to test the waters in new markets, too.
No matter what type of strategies you decide to use, you'll still need to be able to "wow" your prospects. We've got you covered on that end-try our free 14 day trial offer, now!