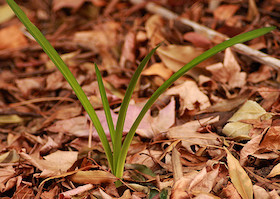 You're smart, so I don't need to preach the importance of an email list to you.
However, I do want to preach the importance of gathering as much information relating to your email list as possible, and doing so organically.
Email addresses are a given. However, by collecting other types of data – such as demographic and behavioral – you can ensure that when you send out email communications, they are as relevant and targeted as possible.
With the above in mind, follow my suggestions below to build an email list the organic (and best!) way.
1. Use Scroll Triggered Boxes
For a long time there has been controversy over using pop up boxes (also called lightboxes) to capture email addresses and data. This is mainly because they have been used so badly, often being shoved into reader's faces every time they visit a website. The result is that they come across as being intrusive and "spammy".
Now there's a new alternative to pop up boxes called 'Scroll Triggered Boxes'. These are comparable to pop up boxes, but they work by appearing once the user has scrolled down a specific amount of the page, such as 70% or 80%.
These work particularly well for two reasons:
Their pop up nature means that they get noticed far more than a signup form that is static on your website.
By the time they are noticed, the visitor has already read a considerable amount of the page, so are obviously interested and more receptive to engaging with you.
Remember not to show these boxes on every webpage, or more than once per visit. In doing so you're basically spamming your reader, which will likely result in an increased bounce rate.
2. Utilize Facebook Email Signup Functionality
Facebook email signups have been around for a while. However, they are still a useful way to ensure you capture your fans' data when they are highly engaged with you.
You can now take the Facebook signup form a step further by utilizing a (paid-for) data capture form. The significant difference in these forms is that they pre-populate with information that the user has voluntarily fed into Facebook.
Users will often give Facebook their most accurate information on details such as gender, location, vocation and interests. So you can be sure that the information you are capturing is far more credible than information that is entered manually.
A further benefit of these forms is that because they are pre-populated, the user doesn't have to do anything except click "Submit". They won't be put off by having to fill out lengthy forms and you will capture some highly accurate data in return.
These data capture forms can be tailored to the specific information you require. So if you're looking for something a little more in-depth than a simple name and email address, such as amount of Facebook friends or favorite movies, this can be accommodated.
3. Run Competitions
You'll find that most advice surrounding email lists and competitions will focus on using Facebook. There's no harm in that; in fact, Facebook works particularly well as a platform to host competitions and sweepstakes.
However, for many agencies and freelancers, their target audience isn't sitting on Facebook. Luckily, there is a wealth of other options available to build your email list with competitions, enabling you to focus on a channel that your audience are engaged with.
Stuck for ideas? If you're still interested in social media then consider hosting a photo competition on Instagram, or get a hashtag trending on Twitter. Or if you don't have a large social following, why not host a competition on your website or a microsite? You can then feature this on your homepage or link to it in your marketing communications. 
To make your life even easier, there are tons of competition software options available to help you create, host, promote and capture data from your competitions. Yes – you will have to pay – but it will save you time and resources and result in a competition that looks both trustworthy and engaging.
4. Offer Incentives
Sometimes the promise of a newsletter or email communication isn't enough for a recipient to hand over their personal details. To give them that little extra nudge, you may want to incentivize your offering.
There are lots of incentive options out there, so make sure that yours is both appealing and relevant to your target audience. For example, discounts are a frequently used option for retailers, but are difficult to apply to freelancer and agency audiences. Instead, try offering a free report or consultation, or even a video training-course to help educate your prospects and customers while also promoting your services.
In fact, it's not uncommon for websites to 'gate' their most useful content, such as downloadable guides or webinars, with a signup form. Customers are accustomed to handing over fairly basic demographic data in return for a chunky and informative piece of content, so be sure to use this to your advantage.
5. Take Your Efforts Offline
Many marketers will focus on collecting email addresses online, without realizing offline collection can be just as fruitful. Think of all of the people you come into contact with in the real world who could be potential customers. It's imperative that you collect their details too.
Events and trade shows are the perfect way to do this. There's the fairly common option of collecting business cards, but if you have a stand or a stall then bring along an iPad so that attendees can directly sign up to your list up via your online form. Many shows will also let you rent out scanners, which allow you to scan the attendees' visitor badge to automatically collect their details.
Of course, if you want to avoid going digital at all, having a fish bowl or collection box for collecting business cards is a traditional, but successful, way of collecting attendees' basic information.
6. Create a Preference Centre
This option is mostly relevant after you've captured initial, basic details such as names and email addresses. However, it is essential for both data collection and ensuring your recipient gets the most out of your emails.
A preference centre offers your recipient the ability to edit their details and preferences, such as gender, birthday, industry and the frequency of emails they wish to receive. By offering a preference centre you are able to delve a little deeper into who your sign up is and what their likes and interests are.
Capturing this information also enables you to perform some clever segmentation on the data you hold in your email list, enabling you to send highly relevant and targeted email campaigns.
Preference centres are also a great way to reduce the "bleed" of unscubscribes, which can result in a diminishing email list. When a recipient unsubscribes, it's not always because they want to stop hearing from you; instead they may want to hear from you less, or hear about different topics.
So when a recipient unsubscribes, take them to a preference centre and offer them options for the type of email content you can offer them and the frequency of emails sent. This will ensure that your communications are much more targeted towards their needs.
In Conclusion
Offering an exceptional customer experience is imperative in today's market. Customers expect continuous, immediate and highly personalized communication from businesses of all shapes and sizes.
Prospect and customer data holds the key to offering customers a targeted and relevant experience which will ensure they remain loyal to you.
Whether you work for a large agency with an endless email list, or you are a lone freelancer who is only beginning to collect customer details, you can start personalizing emails with even the most simple data. Then once you get the basics right, the sky is the limit!
What type of customer data do you collect? Do you have any successful strategies for data collection? Let us know in the comments.
Photo Credit: Adam Selwood