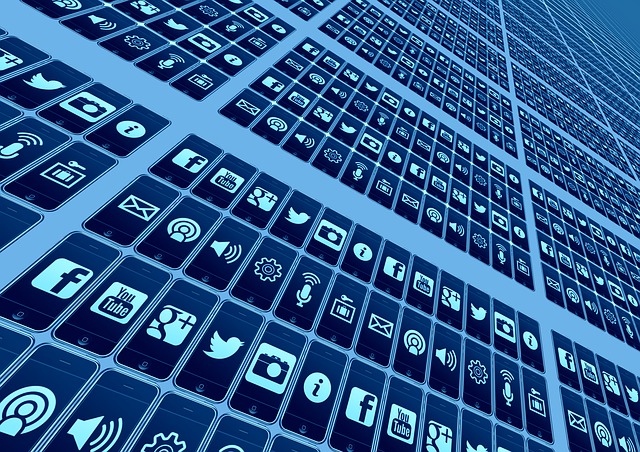 As a freelancer, building your brand is infinitely tougher than it is for a company – and it's no easy job even then. Big names spend many thousands of dollars to achieve the status of a well-known and well-loved brand.
So where do you start? Personal branding is a world full of entrepreneurs in fierce competition, and setting yourself apart from the masses is incredibly challenging. Social media exposes you to a wide and interested audience, and is a great way not only to meet potential new clients but also to spot new opportunities. Here are five secret weapons to show you how to make the most of social media.
1. Choose Your USP Wisely
Find yourself a niche – a USP (unique selling point) that will set you apart. Choosing very general descriptions of your expertise such as 'entrepreneur' or 'journalist' won't differentiate you from the crowds. If you have a small range of specialisms your audience will be smaller, but more focused and relevant.
If you're not sure what to put down, start by asking yourself what you want to be known for, or as. What is it that you do, or want to do? What are your main real life interests?
You also need to think carefully about how much you enjoy the niches you've chosen – will they be able to sustain your interest over months and even years? There are some easy ways to immerse yourself in the fields you're looking at to make sure your views are really current – demonstrating your expertise is very important on social media.
You can get a great feel for this by taking a look at what marketers that specialize in social media put into their proposals.
2. Be an Active Participant
Being active on social media is hard work, as you will need to look through your various outlets at least daily – preferably more often – to maintain your presence. You also need to think carefully about your profile and complete it as fully as possible, using keywords that concisely describe your areas of interest.
Reply to comments – people really need that interaction and particularly for a freelancer, you need to provide fast feedback to show you're alert and keen to help. It's all part of the brand building exercise.
A word of caution: make sure that your responses are polite and professional, whatever your visitors' comments may be like. One major challenge with social media is that an unhappy customer can make their views known to a very wide audience, and if you can't respond adequately and in good time it can be very damaging.
Not only do you have to act fast to solve problems, but also ensure that you respond to the relevant comment. This makes it clear that you've acted swiftly for those many others who may be looking at your profile.
3. Be Memorable
There are various ways to make sure your social media accounts attract attention. For instance, you should pick a good, relevant username – something simple and catchy – and a profile image that stands out. Again, simplicity is good – nothing too complicated, small, fussy or (even worse) blurred. Whatever you use, make sure you are careful about copyright – there are useful sites such as Pixabay that provide images for free, simply for a credit.
Bear this in mind when filling out your personal data as well, for instance on your Twitter profile. Make any description of your work short, punchy, and lively – social media isn't the place for long explanations, that's where links back to your website come into play.
4. Be Credible
Make sure what you post is credible and consistent across all of the various social networks that you choose to use – a linking logo and consistency in your 'about' sections (and, for instance, in your stated interests) are vital.
This is important because there is so much information out there nowadays that it's easy for people to compare what you're saying on one outlet with another. If what you're posting is confusing or contradictory, you'll sow seeds of doubt in people's minds – and that is not good for your brand.
You also need to be on top of your game – if you have said you've got particular expertise, you should be showing this by posting tweets, blog posts, or status updates that prove you know exactly what's going on in your field and have a useful opinion on it.
5. Be There
There are many potential social media outlets for you to use to establish your brand. Which ones you opt for will depend on your focus and how you want to position yourself, but you should be looking at several to raise your profile and your brand image.
Twitter is one of the most popular social media outlets for businesses, celebs and the general public, despite the 140-character limit on tweets. Twitter hashtags are an extremely useful way to focus searches.
If you're a writer or journalist, WordPress and Blogger let you blog for free. Blogging takes time and effort though, and to maintain a presence you'll need a steady flow of relevant commentary – it's quite a time commitment, which is something to factor in before you start out.
Tumblr is another increasingly popular microblogging site – easy to use and potentially very interactive, with the ability to post multimedia via a simple dashboard interface. Usefully, you can also queue blogs to post at set times.
Facebook is an obvious outlet with a massive potential audience, and it's possible to set up and maintain business pages with relative ease. However, nowadays Facebook tends to push businesses to 'boost' posts and that means paying good money. Whether the extra exposure is worth it is a tough decision, but it could be worth investigating whether such expenses are tax deductible.
LinkedIn is a useful professional network and one of the few social media outlets that tailors itself to that market. Among the best features are its suggestions for possible contacts that are already linked to your existing contact base, and the extensive features allowing you to detail your work history and summarise what you're about. Your contacts can also endorse you for the various skills you have and provide recommendations, and there are various freelance forums you can take advantage of.
Link back to your website from your various social media profiles for people that are looking to find out more about your services – with Twitter the cut down bitly URLs are invaluable space savers. It's really important that your online presence is as interlinked as possible so that people can move smoothly and easily from one medium to another.
Summing Up
There are huge benefits in terms of credibility, recognition, useful association with your chosen areas of expertise, the potential for partnerships, and the ability to connect with potential clients with social media – all while building your brand.
But branding, and marketing yourself, is a task that requires persistence. It's not a one-day effort. You will have to keep at it to succeed. If you do, you will build a following that can help transform your budding business into a true enterprise. To recap our top tips:
Make sure you set yourself apart from the competition by focusing your expertise and promoting it on several social media outlets.
Make your words catchy and memorable, and your images striking and simple.
Work hard to keep your social media sites looking busy, and ensure that you're consistent in what you say.
Be prepared for hard work! Keeping up with social media is worthwhile, but working on your chosen outlets has got to become a discipline.
How do you manage your social media presence? Let us know in the comments!