I've just released a new feature for Bidsketch that lets users customize the proposal notification emails that go out to clients.
You can change the receiving email address, add additional email addresses, modify the subject line, and the message itself.
Click on the screenshot below to see what it looks like: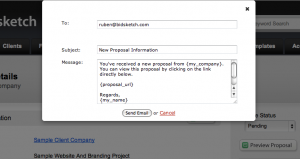 Thanks to everyone who requested the feature!