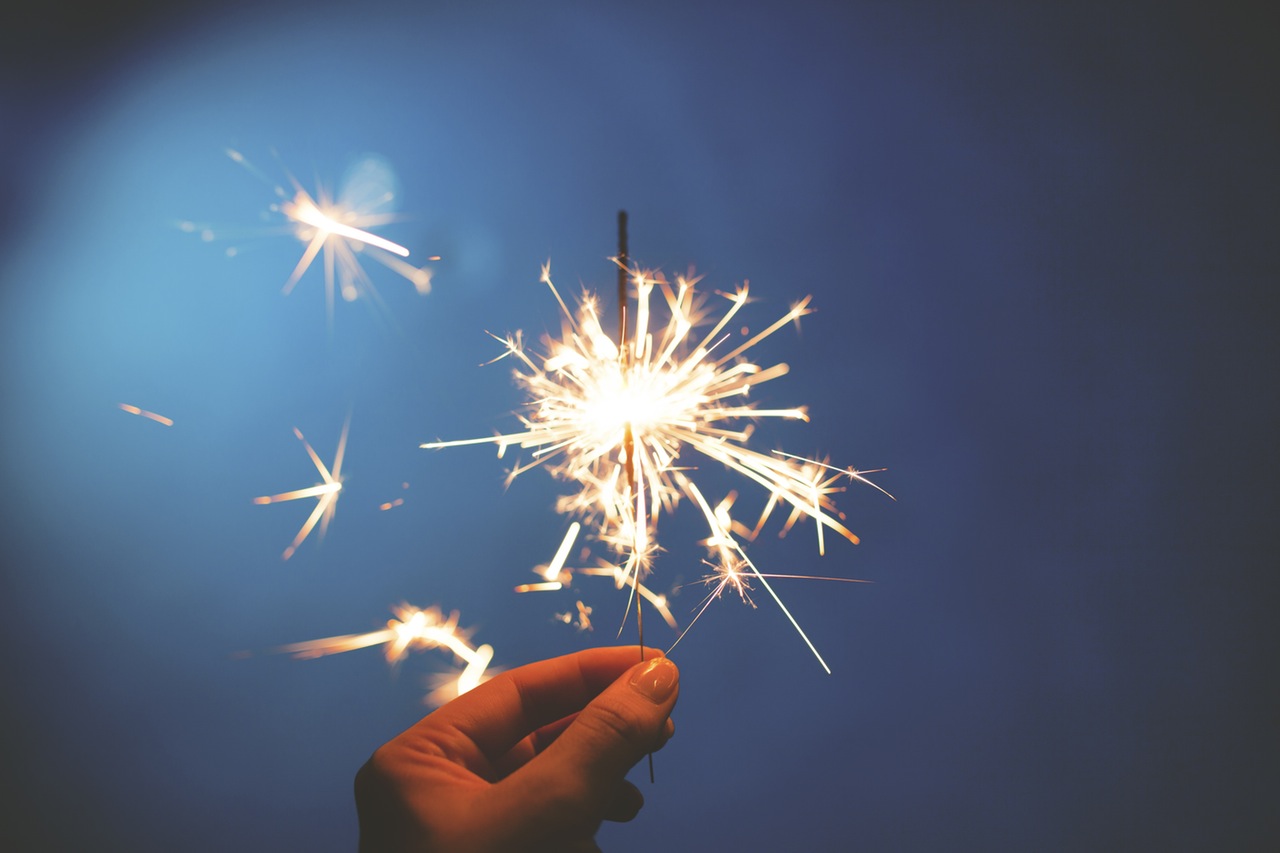 The halls have been cleared of holly, the turkey is no more, and the last of the tinsel has gone. Even your headache is a distant memory. So, with your thoughts turning to the exciting new year ahead, what should you and your staff be doing to challenge yourselves in 2017?
It's an important question, because every business needs to have ambitions and goals. The New Year is also a traditional time to assess the progress you've made, and decide how you want to improve in the year ahead.
With that in mind, in this article we explore are five ideas to give you some New Year inspiration and challenge you to go further. Let's get cracking!
1. Ask the Right Questions
If you want your business to soar in 2017, you and your employees will need to look outside your comfort zone for ways to improve. This means you have to not only think about the capabilities you should add and the road you should follow, but also ask yourself a number of key questions. You can then leverage the answers to identify how to best focus your efforts to help your business succeed.
The key questions we recommend asking are:
How can we delight our clients?
How do we perfect our customer service?
Has the business got weaknesses we can eliminate?
Where do I want my business to be in a year's time?
How can we strengthen our brand?
When you have well thought-out answers to your questions, you can set goals to help you achieve each target. It's worth bearing in mind that each question might require more than one goal to achieve fully. Never be afraid to break things down!
2. Broaden Your Expertise
We've already mentioned adding capabilities; developing your in-house expertise is an easy and often cost-effective way to do this, which will help make sure your business remains attractive to clients. Businesses exist in a competitive and fast-developing environment, so getting better at what you do is an important basic step to stay on top.
You could start this process by identifying business leaders that you admire, and researching them to see how they grew their businesses. Many had humble starts in business, and have written or spoken extensively about their success, so it isn't hard to find information in business magazines or on the internet (try googling 'inspiring stories business leaders'). The best 'mentors' always have original and inventive approaches you can use to really motivate yourself.
You should also invest time in researching your field, to make sure you're up to date with the latest thinking, market needs and customer requirements. There are tried and tested traditional DIY methods such as client questionnaires and phone surveys, and paid-for services like Hoovers, which offer in-depth business sector analysis. It's also worth exploring the BusinessUSA website – an official government site with a wealth of helpful information.
When you've researched the possibilities, you'll probably find yourself faced with a common dilemma about whether you should diversify, or focus more narrowly on a specialist niche. Which is the better approach? Truthfully, both have merits and disadvantages, and much depends on your particular circumstances, but generally speaking, honing your skills is never a bad idea.
3. Set More Ambitious Goals
While you're thinking about growing your expertise, you should also think about setting more exciting goals for yourself and your company. As a business, you should be really challenging yourself and your business norms to ensure your work continues to grow.
This means not settling for half measures. Setting modest goals will lead only to modest results; on the other hand, if you shoot for the stars and 'only' make it to the stratosphere, you'll still have achieved far more than you otherwise would've.
What about aiming to double your profits, or sales? Not only should you be thinking in these sorts of terms, but also asking whether you could do even better. While it's vital not to set impossible targets, many people play too safe. It's always good to push yourself to do a little more than you think you're capable of.
Ambitious targets are by definition not easy to achieve, but they are exciting, and create great messages that will help you to connect with your customers and staff.
4. Invest In Continued Learning
As you've been thinking about expanding your expertise and setting more ambitious goals, this is a good time to assess whether you and your staff need extra training to provide a solid foundation for future progress.
Additional learning and has a serious purpose, which is to build flexibility into your organization by expanding your skillset to ensure you and your staff can cope with changing business environments.
Investing in training your staff has other purposes as well – if you provide good support to your existing employees, you'll have less need to outsource. Along with training, you'll want to invest in team building activities. This means your staff will be engaged, fulfilled, and interested, rather than bored and looking around for a new job.
There are many courses from established colleges and universities you can look into – Harvard has all sorts of professional development programs, and many universities offer distance learning opportunities.
5. Support a Charitable Cause
When you want to create a team that's pulling in the same direction, one great way to support your wider efforts is to work together for the benefit of a charity. Why not opt to support a worthy cause (and possibly reap some well-deserved publicity in the process)?
It's worth thinking about – not only will you get a nice warm glow from having helped someone in need, you will also help to enhance your business reputation and potentially win new work, as well as respect.
Every business can become a force for good if it chooses to do so, and obviously there are various other ways you can achieve this, such as providing employment or benefits for the military or their families, or for people with disabilities. If you provide some kind of expertise, you could offer it pro bono to a charity, or if you produce something, you might be able to donate to someone who would benefit.
The first step is to identify a charity – ideally one that aligns either with your (or your staff's) own experience, or with the company and its customers in some way. You could focus on a niche – if your business provides (for example) services relating to engineering, you could back emergency engineering support for disasters. If you feel linking to customer causes would help your business, givelocity provides a useful way to find the charities they support.
Conclusion
You are no doubt chomping at the bit to achieve bigger and better things in 2017. It is in our nature to seek growth – both personal and professional. While there are many paths you can take, in this article we have outlined a practical approach that could help you to make this year your best yet.
Let's take the opportunity now to briefly recap the steps detailed above:
Ask key questions about the future of your business.
Broaden your expertise.
Set more ambitious goals.
Invest in continued learning.
Support a charitable cause.
How are you looking to improve both yourself and your staff in 2017? Let us know in the comments section below!
Photo credit: Unsplash