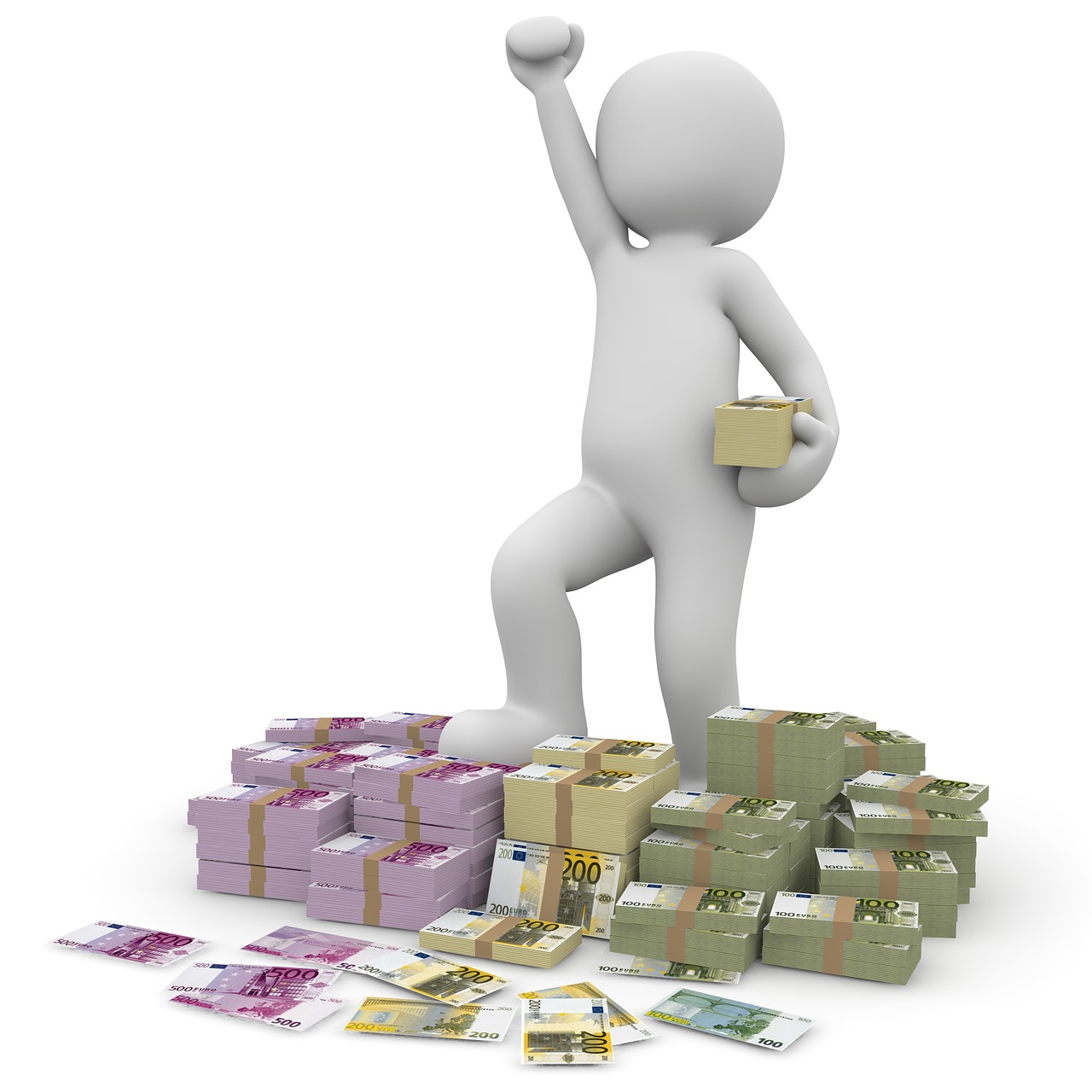 For your service to turn a profit, you have to provide something your clients want. This may seem like a blindingly obvious observation, but ensuring what you provide aligns with your clients needs is far from easy – and is fraught with potential pitfalls.
Fear not though, there are some excellent ways to ensure you know exactly what your clients need, how to help them, how to win bigger and better contracts, and ensure your sales pitches and proposals clinch those amazing deals!
Below, we'll look at five key steps to ensure you get all of these vital elements right and start confidently on the road to major success. Let's go!
Step #1. Identify Your Clients' Pain Points
To sell your services, you firstly need to identify your clients' 'pain points' – their greatest business ambitions, and their deepest fears. However, unless your client has a problem you can solve or a desire you can fulfill, you won't be able to convince them to commit. Fortunately, nearly every business has both ambitions and issues, so all you have to do is work out what they are!
The easiest thing you can do to identify your clients' pain points is some background research. Look at their website, press releases, the news section and blog, financial statements, and annual reports. You're aiming to find their goals and strategic priorities (both short and long term), and key messages that reveal their day-to-day worries.
If you're already in discussions with a potential client, you can simply ask them directly why they're specifically looking for what you provide. After all, they wouldn't be looking if they didn't have a need. This will also confirm or qualify the conclusions from your earlier research.
Furthermore, if your services will be replacing an existing agreement, it's also worth asking about any issues the client is experiencing with their current solution. You need to understand why they're moving on, so you can avoid making the same mistakes. This could also enable you to further identify any potential opportunities by introducing your other services based on what they're missing.
Step #2. Determine Whether Your Services Can Help Your Clients
To improve your chances of a successful working relationship, you'll need to take the pain points you identified in step one and map them against the services you currently provide.
This may take some investigation: for example, if your client's financials show a drop in sales year on year, dig deeper to find out where they are losing money. If it's not evident from their financial statement, examine their annual report for further clues about where they envisage a need for improvement.
Once you have a good understanding of the needs that relate to your services, it's helpful to create a Customer Journey Map.It's essentially a roadmap that covers each point in the process, from inquiry to completion. This is a chart that sets out the desires and fears you've identified, along with how your services can fulfill or alleviate them.
Once you've determined how you can help your clients, you'll be in a much better position to actually follow-through with your overall plan.
Step #3. Create a Focused Action Plan
If you want to ensure you're consistently winning great contracts, you need to have a focused action plan. Unlike a 'to-do' list, an action plan has just one goal – in this case, ensuring you win the work you pitch for.
Your action plan is simply a way of checking you've carried out all of the necessary background research on your client. It also lets you confirm you've correctly identified their needs, and associated them effectively with your services.
Although it sounds complex, it doesn't have to be – think of it as a kind of grocery list, albeit more complex. You'll firstly need to list your key actions in the order they need to be completed from start to finish. This will go some way to help you spot any gaps in your strategy.
Ideally, action plans should really be created in a brainstorming session with your key staff. Working together with others will bring fresh insights to the table, and can also help you to identify the members of your team who should be responsible for various parts of the plan.
Step #4. Embed Solutions in Your Sales Pitch
The experts have spoken: the traditional product pitch is dead. While it does certainly help to know your own services inside out, it's no longer enough to have a one-way discussion about how good your services are. You need to be able to prove to your clients that you can speak to their needs.
So far, we've looked at how to identify your clients' needs, how your services can meet them, and how to ensure you cover every aspect in an action plan. It's now time to work out how to weave the messages you've created into your sales pitch.
The first step is to prove you understand your client's pain with a brief resume of the issues that you've identified. You can also prove you have a deep understanding of their needs by outlining the implications of the opportunities and consequences that they present. This shouldn't be a lengthy segment – it needs to be punchy and precise for best effect.
Having prepared the ground, you should introduce your solutions by explaining how they provide the answers your client's needs. The better your research and preparation, the more accurate your insights will be at this stage, and the more impressive your pitch will be.
In this context, you should set out the benefits of what you offer, and stress what makes you uniquely suitable as a solutions provider based on their needs. This solid framework will enable you to deliver a final, persuasive call to action, inspiring your client to take immediate advantage of your expertise.
Step #5. Tailor Client Proposals to Win More Work
All of this work comes together in its final form – the client proposal. Bidsketch (naturally!) provides a complete range of tools that help you tailor your offering to ensure it's as effective and actionable as possible.
You'll need to make sure you've covered the basic proposal do's and don'ts, and checked through the wide range of good-looking proposal templates on the Bidsketch website. These cover a comprehensive spectrum of project types, including web design, WordPress, and Search Engine Optimization (SEO) proposals.
The templates have incredibly useful functionality – they replace client information each time you make a proposal (saving you time), and prevents the possibility of old information being sent (which wouldn't help your chances!).
It's also important to make sure you lead on any issues you've identified that are unique to your client, and carefully read their project requirements before fully answering them in your proposal. Also, look for added bonus services you can provide that relate to and enhance any specific client requirements and benefits.
Conclusion
As we've seen, proving to a client that you've got the solution they need isn't quite as simple as it first appears. You need to prepare well, understand exactly what your client's needs are, define how your services can resolve them, and plan thoroughly. When you've done this, you'll be able to power up your sales pitches and proposals like never before.
In this piece, we've offered five steps to help massage your client's needs to your bottom line's benefit. To recap, you should:
Identify your clients' key issues and ambitions.
Determine whether and where your services can help.
Create a focused action plan.
Embed the solutions you've identified in your sales pitch.
Tailor your client proposals using the information you've gathered to enhance your chances of success.
Do you have any other ideas for leveraging client needs to run a profitable business? Let us know in the comments section below!
Photo credit: 3dman_eu.