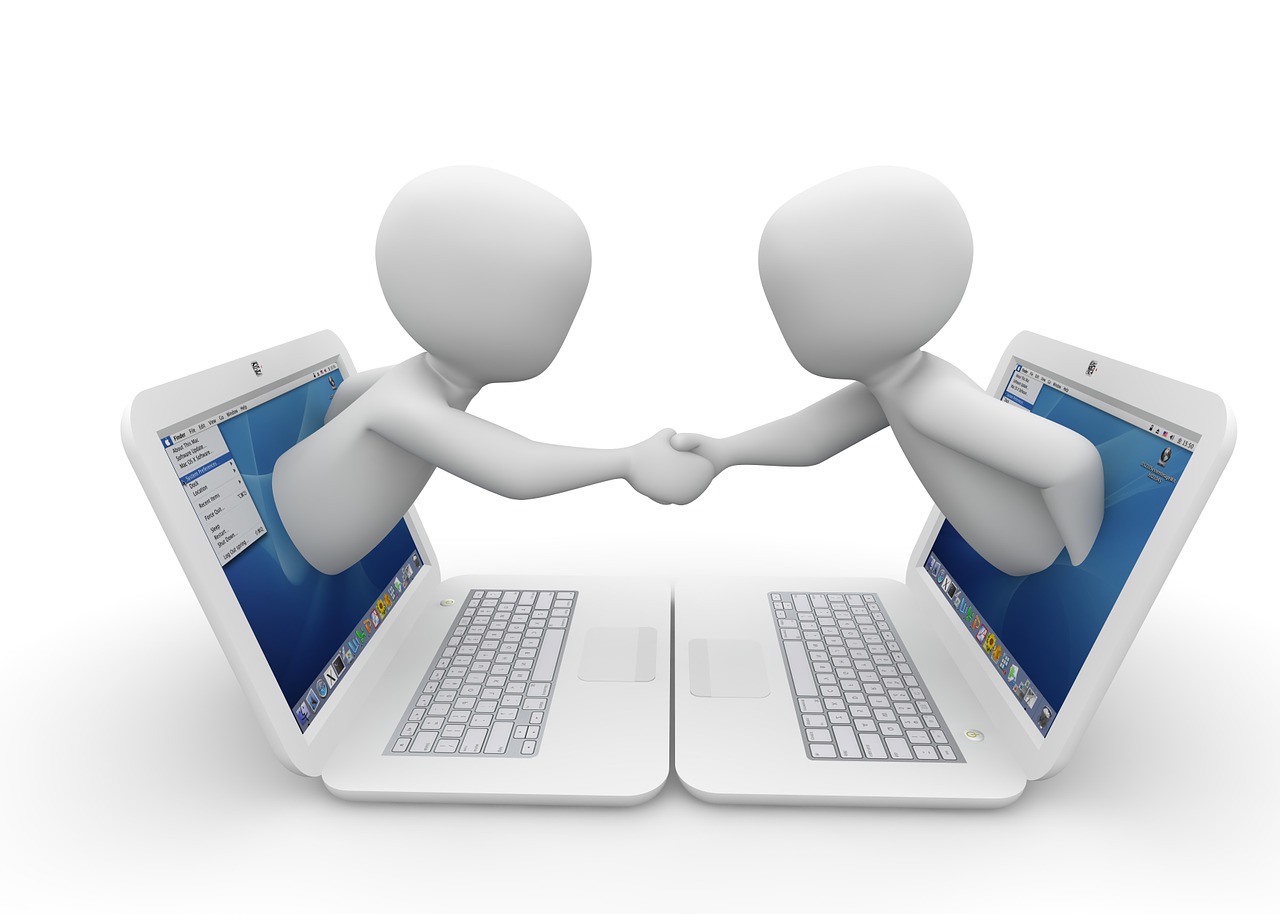 Finding new customers is always great – there's nothing quite like that rush you get when you bring a new client into the fold. However, once you've brought them in, the trick lies in keeping them around. Client retention is a huge deal for any small business and it takes some effort to succeed in it. After all, some clients are always on the lookout for new, better, or more interesting offers.
The benefits of enticing customers to stick around are evident. First of all, it cuts down on the amount of time you need to spend selling yourself, which means you can focus on improving your service. Secondly, you already know what they want and how to deliver it. That's why the best thing you can do for your business is to develop a good relationship with your clients, so they'll keep coming back for more.
In this article, we'll explore five simple strategies you can employ to increase your chances of retaining clients and turning them into regulars. Let's have a look!
1. Get Better Follow-Through on Calls to Action
Calls to Action (CTAs) are a key part of any retention strategy – they're the clickable, actionable, and hopefully eye-catching links that compel users to convert to whatever your products or services are. A great call to action is no substitute for good copy or a solid reputation in the field, but it can mean the difference between repeat business and a one-off assignment.
One great strategy when it comes to client retention is to send out the occasional email reminder to your subscribers. For example, you might let them know if you're offering a new service or if you're running any promotions. The key is to get their attention, then seal the deal with a compelling call to action.
The most important thing with any CTA is that it communicates the value of clicking on it. Think carefully about the colors you'll use (they should stand out from the rest of the page) and the message you'll include – it needs to be actionable and concise to have a positive impact.
2. Respond Quickly to Problems
If there's one metric you should know by heart, it's your average reply time to customers. Responding to clients quickly is important – if they have any queries or complaints, they need a swift and effective reply or you may lose their goodwill and, potentially, their business.
To succeed in this aspect, you'll need to meet two targets – the first is a speedy 'first reply' time (within minutes if possible). This lets customers know that you're aware of their issues and you're working on resolving them. One of the best ways to stay on top of client complaints or inquiries is to include live chat on your website (LivePerson and Zendesk are two of our favorites) so that your clients have instant access to you. Another good option is to set up a standard email response to acknowledge queries, although clients may find this less satisfactory than having someone answer them right away.
The second target you need to consider is your 'average resolution time'. This is the time it takes, on average, for you to completely resolve queries and issues. Of course, this metric will depend on the complexity of the issues that you need to deal with, but you should aim to resolve every query as a quickly as possible and keep your clients in the loop through the whole process.
One nice final touch you should consider is to thank clients for bringing problems to your attention – after all, they could just have quietly stopped using your services instead!
3. Work Out How Your Clients Like to Engage
Knowing how your clients like to engage matters because you need to stay active in the places where they are likely to be. For example, there's no point in spreading great messages in a forum that none of your clients will visit, or sending them regular mail if it'll never get opened.
Working out what your clients like can involve a little trial and error, but you can also be direct and ask how they'd prefer to be contacted in the future during your initial communications. One of our favorite approaches is to set this up as part of your confirmation email or letter – if your client responds, then you'll know he's open to further communication in the future.
Furthermore, you can also check out your clients' Facebook, LinkedIn and Twitter pages (social media is a great way to engage with customers), and see how much activity there is on each. The more activity, the more likely it is they'll be willing to use the platform to stay in touch.
4. Ask for Feedback
Feedback is an important part of your relationship with your clients. Not only does it help you gauge whether you're fulfilling their needs, but it also lets your clients know that you care about their level of satisfaction.
The secret to keeping clients open to providing feedback is not to make it seem like a chore. Make sure your questions are simple and hone them down to a vital few. At the beginning of your relationship, you should ask for feedback often and adhere to any notes you receive meticulously. Once you've settled into a long-term work relationship, you can set up a semi-regular feedback system, just to make sure both of you remain on the same page.
However, if your services require ongoing input – say, for example, during a marketing campaign – don't forget to check in regularly with your client to see if your efforts are paying off, and offer extra advice if needed. That way, you'll always stay on top of things.
5. Develop Your Client Relationships
If you're familiar with your clients' needs and the way they like to communicate (as outlined above), then you're already on the way to forming a good work relationship. Building a good rapport is key to ensuring your clients stick around, just as with family. In fact, you can apply several of the lessons we've covered here to your domestic life as well.
It helps to be tactful and respectful, as with any relationship, and to be as honest and open as you can (to help improve your clients' businesses). If possible, you should phone, Skype, or meet your clients regularly to make sure they're satisfied with your performance.
Knowing more about your clients will also help you in your quest to develop a relationship. For example, if they were your husband or wife, you'd remember their birthday. When it comes to clients, remembering the day an important contract is due to be signed or congratulating them on the anniversary of their business can be just as effective.
Conclusion
In summary, if you want to keep your clients happy, you will need to work hard on your retention strategy. The benefits of keeping clients around for the long haul are evident – you won't have to spend as much time looking for new ones, you'll be able to plan your schedule more easily, and you'll develop rewarding relationships over time.
If those benefits sound compelling to you (as they should!), here are the basic steps to developing a solid client retention strategy:
Improve your calls to action.
Respond quickly and effectively to any queries or problems your clients have.
Find out how your customers prefer to communicate.
Ask for feedback often and use it to improve your services.
Stay in touch with your clients and treat them with respect.
Do you know of any particularly great ways to keep clients engaged? Let us know in the comments section below!
Image credit: 3dman_eu.