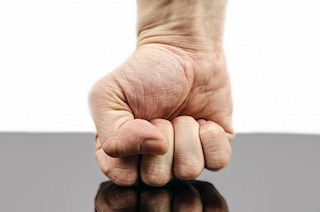 It's a perennial and tricky problem: You've crafted something that you've sweated over, lost sleep over and finessed until you finally have it perfect.
Then your client gets to see it, and you hear the words all freelancers dread: "It's great, but I'd really like it to be different…"
What do you do? Well, given that you can't actually do anything to your client that might land you in trouble and crying is counter-productive, there are a number of tactics you can use to deal with this situation and even get paid more money. We'll look at six of them below.
Let's get started!
1. Understand Your Client's Limitations
You have to look at the issue from your client's perspective, first and foremost. Is it just a case of your client seeing the final result and realising that something is missing; something vital they didn't even realize they needed till this point?
There is a case here to argue for extra funding to undertake the additional work. Whether you do this will depend on whether you rely on this client's goodwill in any way – if for example you're hoping for further work or a reference – and the extent of the change required.
If it's simple and will take little time then by all means change it for free, should you wish. Beyond that, all other things being equal, it makes sense to work out a rate for the additional work.
This situation demonstrates that it's really important to guide clients during any initial discussions about what they want you to do. Because what the client asks for initially might not cover everything they need, you have to be prepared to do some of their thinking for them.
2. Be Firm
Some clients do seem to enjoy making changes just for the sake of it. They change their mind. They wanted it blue, now they think it would look better in brown. And they call you to tell you this at 3am on a Sunday.
This is a power play you don't want to get into. The only way to get around this is to have firm guidelines about when you will and won't engage with clients, and what you regard as reasonable input.
Again, to keep the peace, minor changes might be acceptable – after all, when a client sees the end result for the first time, it's their first chance to have an opinion. They may well have a clear idea in their head of what they want, but not be able to communicate it.
Nevertheless, you need to set proper boundaries  or you could find yourself making endless changes for free.
3. Have a Clear Agreement
One good way to ensure clients don't do too much fiddling is to have a contract that outlines exactly what work has been agreed and a rate for alterations.
Note that I don't say corrections. If something you've done is wrong, you need to put it right promptly and without extra charge. But this is where a good contract comes in very useful, because it will define the end result. From this, you should be able to say with certainty whether what you've done meets the brief or not.
Your contract should spell out work and payment schedules, payment method, and have an up-front provision for revisions and additional work that you're both happy with. That way, everyone will understand exactly how things should progress.
4. Bargain
If a client wants a big something extra, you can bring your powers of persuasion into play. If it's something that isn't integral to the current project, you could also suggest that this might be an ideal start to a new phase of the project or product.
That will give you a great way of arranging definite future work, if the client is persuaded. You can even flesh out this suggestion into a whole program of work that will not only provide extra value for your client, but good work going forward for you.
Saying "I completely understand why you want this – it's not within the scope of the current work, but why don't we make it part of the next phase?" is a great way to get round the issue of clients wanting a lot more than they originally asked for.
5. Educate Your Client
It's important that your client understands that your time isn't free, and it's up to you to ensure they understand this.
You could achieve this, for example, by including a certain number of basic hours within the project for additions, and agreeing an hourly rate beyond this. This will keep them focused on the implications of any changes they require.
Another good tactic is to explain your time and cost estimates. Break these down in detail, so your client can see the amount of work involved – often, they will have no idea of the various steps in your process. Keep your explanations simple, but not patronizing (no techy buzzwords!).
6. Have Confidence In Your Work
Say your client wants something and you just know that they're wrong – dead wrong. Their idea is the stinkiest, worst possible, most awful thing, and it will not only basically destroy your work but damage your reputation.
Your client has employed you because they believed, when they started out, that you were the best person for the job. To achieve this, you must have given them confidence, and it's important that you display this in all your interactions. If you take a positive lead, it helps clients to acknowledge that you're the expert.
The first thing to do if a client nevertheless wants something you feel won't work is to explain very clearly, politely and confidently why their idea won't fly. It can't just be slid across as a "gut feeling" or "I just think". Have a reasoned, logical argument and stress that it's based on your professional judgment.  Your client may be arguing with their emotions, but you can't afford to.
If necessary, find third party support – either expert commentary on the internet or input from a fellow professional or professional organization.
Conclusion
Clients that insist on change after change are a nightmare for a freelancer, but they do it for different reasons. If you can work out what the basic issue is, there are ways of dealing with them. These include:
Understanding that your client has no expertise in your line of work, and strategizing for that.
Setting clear boundaries for what you will and won't do.
Making sure your contract includes specifics about revisions and corrections.
Persuading your client to stage extra work as an additional project phase.
Making sure your client understands what's involved in your work.
Being confident – that way your client will trust you more, and you'll be better able to argue against unwise changes.
What other tactics have you used when clients have asked for endless changes? Let us know in the comments section below!