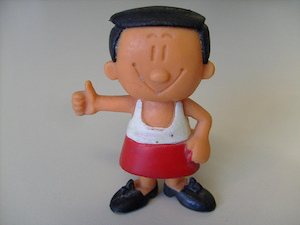 Most startup freelancers are preoccupied with getting and keeping clients. However, client retention is about more than the quality of your work – which is a given – it's also about how you interact with them throughout the project process.
Your relationship with your client is a very personal one, and it can be intense and prone to friction. It's therefore incredibly important to get the basics right in dealing with clients to prevent problems and ensure that the project runs smoothly.
In this article you will find six actionable strategies to make sure that you keep your client happy throughout the creative process and beyond sign-off (and hopefully to repeat business!).
1. Just Keep Talking
Communicating is probably the most important thing you can do to make sure your client is happy with your work while you're doing it. This means you have to update them as often as is practical.
You need to create a communication timetable for clients, and make sure that you don't break it. Discuss from the outset with clients how they would like to be updated – some will be happy with emails, others may have an existing system for sharing information they would like you to use, others will want phone updates or meetings. Be as flexible as you can.
Make sure you're clear about how often updates are needed – some people may find daily updates too intrusive to their schedule, while others may want this level of input. Much depends on the project timetable, of course. A weekly summary of what's been achieved and the next week's proposed work should be possible and likely good for most situations.
If an issue arises, the first person who should know is your client. You can't hide problems – eventually the situation will become evident and at that point you'll look evasive, if not downright incompetent. Communicating openly allows problems to be aired and solutions agreed promptly.
2. Be Friendly
One thing freelancers have to be to succeed is easygoing – if you're a prickly type by nature you may have to smooth some of those sharp edges to maintain good relationships. You can often ease the way with small gestures, such as a compliment about the client's company or work.
There are many potential ways to charm customers. You can show your understanding of their needs by paraphrasing their words back to them, which is a classic way of demonstrating to anyone that you're in tune with them (this also works in relationships by the way!).
Check how clients like to be addressed (first name or formal title) – it shows you're concerned about their protocols and feelings. Express your appreciation for the work and show enthusiasm for the project.
3. Pay Attention
Following on from my second point, do your homework; make sure you read up on your client's work or company before you start your project, and drop comments into the conversation that show you understand what they do, who they are, and their priorities. Ask questions – not just about how they see your work, but also about their business, to show your interest and commitment.
Take time to understand their company ethos; often you can tell a lot from a website – for example, whether they are formal or informal in their approach, pragmatists or blue-sky thinkers – which you can echo in your dealings with them.
Whatever you can find out, make sure you leverage it in your dealings with them; particularly in meetings. The more closely your relationship resembles their existing internal relationships and matches their external aspirations, the happier the project process is likely to be.
4. Be Efficient
Whatever you're doing for your client, make sure that you dot all the I's and cross all the T's. If they ask you to do something, make sure you're clear on when and what they want, and deliver to schedule and anticipated quality.
For example, if you have a conversation with a client, writing down the gist of what they say is a must-do. Make sure your summary includes every action point and that each is clearly labelled. Create a version of this afterwards to send to your client so they are (a) aware you were taking notice of what they wanted and (b) have a chance to provide feedback.
There are other ways to show you're being efficient: for example, if the client asks for an addition to the project, produce a detailed written estimate of the added costs, and extra time and resources required.
5. Be Reliable
Winning every contract might sound like a great idea, and after all, doesn't everyone exaggerate what they can achieve? People can get so wrapped up in the need to win a project that they promise the moon and stars, but end up disappointing the client. If you do this, you're lining yourself up for a poor outcome and potentially a bad name.
Make sure you have a project scope from the outset and stick to it. Don't promise anything you aren't sure you can deliver – be realistic about what you can do. Set a working schedule for each element of the project so that the client understands how long it's likely to take.
Invoice regularly – many clients will expect you to invoice at a particular time of the month, every month; make sure you understand when this is and the format they expect from an invoice. Be there when you say you will. Do what you say you'll do.
6. Ask For Feedback
While communicating is good, it can be a one-way process from you to the client, and this means you're only getting half of what you need. The other piece of the puzzle is feedback.
To ensure that the client is genuinely happy with what you're doing, you have to ask for feedback – this will be important for your peace of mind as well as the client's blood pressure.
You can facilitate this by letting clients see drafts/outlines/mockups as they progress, rather than presenting something more complete that might need a lot of reworking if it's not exactly what was wanted.
Clients themselves might find providing feedback difficult – not everyone is naturally blunt! So it's useful to guide them by asking questions to draw out feedback, for example by asking what they do and don't like about the work, what they would like to change (if anything) and whether it meets their expectations – and if not, how you can change the work so that it does.
Conclusion
Ensuring clients stay happy throughout the project need not be onerous or fraught with problems. Above we covered some basic ways to make sure that the client is always satisfied with progress and understands what you're doing and why.
Here are the main strategies again, in brief:
Make sure you communicate fully with your client.
Be friendly and interested in their work.
Research how they work, and incorporate that approach.
Make sure you work efficiently, and to deadline.
Take care not to promise more than you can deliver.
Ask for client feedback to guide your project.
Do you have any great tactics that you use to ensure your clients are happy? Let us know in the comments section below!
Photo Credit: ThomasKohler