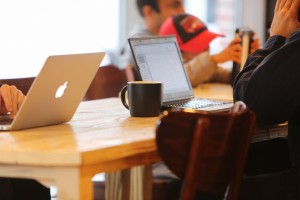 Do you want to earn more jobs as a freelancer? (Stupid question, right?) You'll have to pitch potential clients to showcase your skills and the value you can provide.
The best way to send a pitch, in my humble opinion, isn't via social media, and certainly not by phone. It's by email.
With the average professional receiving more than 100 emails every day, and given the competitive but plentiful world of freelancing, it's easy to see how your email pitch can be easily overlooked, trashed or even sent to spam. Whichever skill you specialize in as a freelancer, it's your job to grow your client base by sending effective pitches that actually get noticed and read.
With the above in mind, here are five helpful ways to ensure your email pitches get opened every time.
1. Build a Relationship Beforehand
The recipient of your email will be more willing to open it if your name sounds familiar. That's why it is extremely important to build some form of a relationship or connection before you send your pitch.
This is where the value of social media in the pitching process kicks in. Before you pitch a potential client, take the time to get to know their business and connect with them on Facebook, Twitter, LinkedIn, or whatever social media network of choice that your prospective client frequents.
You don't have to be on speaking terms with them, but try to contribute thoughtful comments on their posts or promote their work on social media. This shows that you are interested and engaged with their brand, and support what they do.
2. Send Your Pitch at the Right Time
If you've already established a connection with a potential client, you'll most likely be checking in on their website regularly to see what they're up to and if they have any leads. When an opportunity is available, you should be the first to hear about it.
For example, if a popular blogger that you follow mentions in one of their posts they they've been extremely busy and overwhelmed with their business and may need to hire some additional help, that would be a perfect time to email your pitch. At that particular time, the client would be actively seeking help and would be more than willing to open your email and read what you have to say.
On the other hand, pitching a client who just hired several people or clearly states on his or her site that they are currently not hiring is not the best idea, and your email probably won't be opened.
When referring to the 'right' time to send a pitch, considering the time of day is important as well. You should be strategic as to when you actually send your email pitch and consider the recipient's daily schedule. If the recipient of your email is an entrepreneur who works during daily business hours, you should refrain from sending your pitch in the late evening – when your email could be buried by several others throughout the night – and send it in the morning or during normal business hours, when the recipient would ideally be actively checking their email.
That said, don't overthink the precise timing of your email. Sending something is typically better than sending nothing at all.
3. Keep Your Subject Line Short, Sweet and to the Point
Avoid marketing jargon, ALL CAPS, punctuation marks and deliberate questions in your subject line. Anything that looks too much like a sales pitch will not come off as a genuine inquiry for a freelance position.
You don't want the reader to think that you're trying to sell them something, even if your intention is to sell your services and expertise through the email. Subject lines like: 'Is Your Business Succeeding With Your Current Staff?' or 'Say YES To Working Together' sound too much like a sales pitch and make it seem as if you're trying too hard.
Furthermore, if a potential client specifically asked you to include a certain subject line like: 'Contributing Writer' or 'Graphic Design Assistant', it was probably for a reason. It's common to train ourselves to overlook the mass amount of sales and marketing emails we receive every day. But by using a clear and concise subject line, you will make the recipient's life much easier, enabling them to file through their emails more efficiently and get to your pitch quicker.
4. Make the First Sentence Count
It's crucial to get your reader hooked before they even open your email pitch. While your familiar name and subject line should already do this, your first sentence should really grip the reader as well.
Depending on the email platform, people can usually see a preview or the first sentence of an email even before they open it. This is why your first sentence should really hit the nail on the head and your first paragraph should clearly explain the who, what, when and why.
Don't write something like this:
Dear [Client Name],
I recently came across your ad for content writers and I became very interested in applying for any open positions.
Do write something like this:
Hi [Client Name],
My name is John Doe and I'm a professional writer who is eager to join your editorial team.
There are several reasons why the second introduction is far more effective than the first. While neither answer the complete who, what, when and why, the second introduction cuts to the chase and demonstrates confidence while urging the reader to keep on reading to discover (a) what makes this person so eager and excited about the position, and (b) where their professional experience stems from.
The second introduction does absolutely nothing for the reader. For starters, who addresses anyone with 'Dear' anymore via email? It should be quite obvious that you came across their ad or post and became interested in applying. You don't have to reiterate that in your email pitch. Starting off strong, direct and with confidence will really capture potential clients' attention every time.
5. Proofread Everything
When applying for writing jobs, grammatical and spelling errors can be extremely damaging to your reputation and weaken your chances of landing the job. When applying for freelance jobs in other fields, errors can still make you look very unprofessional.
With that in mind, before you send a pitch, it should be second nature to proofread it. Don't forget to proofread your headline as well.
Perhaps most importantly, check that you've got the prospect's name right! Nothing is more unprofessional or annoying than sending a pitch to someone and spelling their name incorrectly. It shows a lack of effort and attention to detail. If clients see that you can't even send an error-free email or spell their name correctly, they definitely won't take the time to read your pitch thoroughly or consider you for a job.
Your Challenge
Your email pitch is usually the first professional impression that you will leave on a potential client, and you don't want to have to follow up with someone who ignored your initial email. While getting your email pitch opened and read by the recipient is only the first step, it's a crucial one. Without it, you won't be able to secure the jobs you truly want.
Your challenge this week is to edit and perfect your pitch and improve the way you approach new clients and interact with them. Focus on building a relationship first, since no one wants to work with a complete stranger who they know nothing about. Then utilize the above methods to get yourself noticed and well on the way to a follow-up response.
So, my fellow freelancers, what other steps do you take to get noticed in a potential client's inbox? Let us know in the comments section below!
Image by PixBay.com