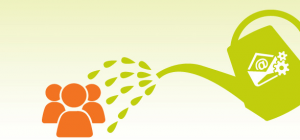 So, you've taken the time to conceptualize and create the perfect lead generation scheme for your business.
You've considered your sales funnel as a whole, and as such, you've created a comprehensive lead gen strategy that includes marketing pillars such as a content marketing blog, social media channels, and segmented email marketing lists.
Your sales funnel might be a bit more sophisticated, but at the very least, you've thought of a way to attract business leads and pitch them, right?
Well, if you haven't done these things, then that's an article for another time. But let's pretend that you've done everything to attract leads. Now what?
Is this your queue to start pelting your leads with the ask? Is this your time to start tap dancing for dollars (or your relevant currency)?
If you answered "Yes!", then maybe this is the reason why you're experiencing such a heavy turn-over of your leads, or perhaps you're hearing those figurative crickets while you're waiting for phone and email responses to your pitch.
That's because pitching the sale to fresh leads is often like attempting to harvest produce without taking the steps to transform the seeds into something edible. In other words, much like fresh produce, your leads require an important step to sprout into something viable:
Your leads require nurturing!
Is Lead Really Nurturing Necessary Or Worth Your Time?
It's understandable: Once you start to generate all of those hot leads, all you want to do is convert them, now! You start imagining all of the money that's just waiting to practically dance into your account, one sales pitch at a time.
So why in the world would you want to delay on that process with a nurturing process?
There's plenty of reasons, and the fact is, if you don't invest time in the often necessary nurturing phase of converting your sale, then you'll probably lose your lead forever!
Jonathan Dempster points out on the Convince And Convert blog that yes, there are times when the sales conversion process is simple enough to go straight into a pitch as soon as the lead is generated.
Most consumables fall into this category. Think of the last time that you went to the store to shop for food, clothing, or household goods. Somehow, you were lead to shop with a certain retailer, you purchased your product, and you left the store. Simple, right?
But compare consumable goods with the type of services you're currently offering. Particularly if you're offering creative services, then you already know that much of what you're selling is intangible (although it may be of high value to your client).
That means that you're going to have to work a lot harder for the sale.
Pelting your client with hard sales pitches isn't going to work! You're going to have to prove to your client why they're making the right decision to spend money on your offerings, and that means that you'll have to stop salivating over the revenue, and show a bit of constraint long enough to earn your client's trust.
Jonathan explains things more clearly:
…(Too) much focus is placed on these quick win sales. What about the potential customer who doesn't know how you can help them yet? What about the potential customer who wants a bit more information on prices? Surely they are just as valuable in the long term.

Only 27% of business to business (B2B) leads are sales-ready when first generated. This makes lead nurturing essential for capitalizing on the other 73%, but up to 65% of B2B marketers have not established lead nurturing campaigns.

Lead nurturing is coming into a league of its own, especially as more sales intent now begins online. Where once marketing departments targeted demographics, they now can analyse their target market and tailor specifically to each sector and even individual.
And the Marketing Sherpa blog offers more concerning statistics:
73% of all B2B leads are not sales-ready…three quarters of all B2B leads are not sales-ready. This means Marketing needs to engage with those leads in some fashion to move them down the buying funnel.

This also means it's possible for leads to "go cold" somewhere between entering the funnel and becoming sales-ready. Those are the leads Marketing needs to reengage with.
In plain language, most of the leads that you generate aren't ready for pitching, and if you attempt to pitch them, then they'll wither and die! That means that all of the resources you spent on attaining your leads will be wasted!
It should be plain why it's important to invest as much tender loving care into lead nurture (if not more of an investment) as it is acquiring your leads. And fortunately for you, industry experts have offered their advice on how to nurture those leads into ripe maturity.
Massage And Groom Your Leads Into Primed Sales
Brian Carroll, Executive Director of Applied Research, MECLABS and the author of Lead Generation for the Complex Sale advises:
The easiest way to conduct lead nurturing is to look at the relationships that you already have. How can you carry the conversation forward? Think of lead nurturing as being an extension of the conversation you started with lead generation…

…Sales is an important element in developing a lead nurturing program. The ultimate goal of lead nurturing is to generate more sales and to accelerate leads in the pipeline. Even though Sales may not be involved in the execution of the program, Sales should be involved in a number of ways:

o Sharing their point-of-view
o Sharing thoughts for messaging
o Sharing what they are hearing in the marketplace

…Let's say you did a webinar event. What you can do is equip your sales team with a nurturing content piece that could include an executive summary and key takeaways from the event.

With that content, your sales team can call these leads and say, 'I saw you attended our webinar last week, and we put together an executive summary and a two-page document with key takeaways, and I wanted to email that out to you for you to pass along. And what did you think of the event?'"
Jonathan Dempster also brings up an important aspect to consider:
Take a look at your current online traffic levels and conversion ratios. Do they match up? Some webmasters get obsessed with visitor levels, but having a lot of visitors without conversions to me only equals one thing: A leaky marketing funnel.

Although people are interested in your product or service, you are losing them at the final hurdle.
Does this sound familiar? How many digital marketers do you know who become obsessed with aspects of lead gen such as paid or organic search, or they make clumsy attempts at attracting social traffic, only to find that their conversion rate doesn't begin to match up with all of their marketing?
This is where lead nurturing comes into play. By gaining information such as an email address, name, or phone number, you can continue to monitor and connect with them, ensuring they don't fall off your radar and buy from a competitor.
And Sharee Gover explains by the numbers why lead nurturing becomes crucial, regardless of the number of leads you've acquired:
Lead generation is core to the business sales process…feeding leads into the sales funnel, qualifying the leads by phone call, meeting or sales call and then converting the hot prospects into actual sales.

It's a fairly standard sales funnel and fundamentally comes down to a numbers game. New 1000 leads = maybe 100 prospects = 10 actual hard sales – sure the numbers change from industry to industry, but the overall theory is the same.
Finally, Act On offers concrete information on suggested tools you should use in order to incubate the leads into sales maturity. They suggest using automated email marketing programs, CRM platorms, and lead scoring software.
After all, even for all of your nurturing, it's inevitable that some of your leads just aren't going to convert, and that's because the lead was a weak or a poor lead that fell through the cracks before you could dispose of it.
It's an amazing thing to realize that prospects are responding to your marketing message, transforming into sales leads. But it's crucial to recognize that converting leads into completed sales requires time, and very often, nurturing.
If you want to develop a portfolio of repeat business that acts as your PR team by bringing you referrals, then it's key for you to invest in relationship-building exercises that are designed to prime the sale while eliminating sales obstacles.