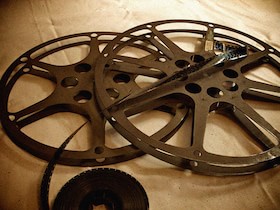 The way that customers consume content has evolved significantly in recent years and continues to change at a rapid pace. This has brought about new challenges for marketers; forcing them to think differently about how they engage with their audience.
Customers have increasingly high expectations and are also growing increasingly savvy to traditional marketing methods. If you are not offering customers what they want when they want it, you are likely to lose their interest.
This is why video fits perfectly into any modern marketing mix. It is flexible enough to be consumed at any time and engaging enough to keep modern consumers' attention.
Still not sold? Then check out my seven reasons to add video to your marketing mix.
1. People Love Video
I'm going to start with a basic but firm argument: people love video.
In fact, people are consuming more video than ever before. YouTube alone receives more than 1 billion unique visits each month, where viewers consume over six billion hours of video. That's almost an hour for every person on Earth.
YouTube aside, an enormous 100 million users are watching online videos each day. Yes – many are watching viral videos on YouTube – but many are also watching videos about products and services.
So why do people love video so much? In a nutshell, video offers information in an engaging and easy-to-digest manner. Reading lines of text on a computer screen not only causes headaches, but can also be boring. Copy that hasn't been artfully crafted has the potential to put readers off, resulting in lost customers. Video on the other hand is engaging, personable, and – if done well – fun to watch.
2. Video Improves Understanding
We are living in an era of immediacy. People expect to consume whatever they want, wherever they want and whenever they want. In terms of products or services, this has never been an issue in bricks and mortar stores. However, it can be trickier to get your message across online.
Video can help solve this challenge. It allows your viewers to see what you are offering in action. They will be able to see who you are and how you work, enabling them to visualize themselves working with you.
Don't just take my word for it – research by QuickSprout has shown that video increases people's understanding of products and services by a massive 74%. 
3. Video Helps Build Trust
Marketers today are realizing that it is increasingly essential for brands to build a personal connection between themselves and the customer. Customers are tired of being on the receiving end of endless sales and marketing messages. Instead, they want to feel involved in the brand's identity.
Customers want to hand their money over to brands that they love and care about, not faceless businesses. In traditional bricks and mortar stores this was easily done thanks to the engagement of a shop assistant, but this isn't quite so easy for online businesses.
Video allows the viewer to feel like they have a connection with you; almost as if they know you. When a viewer can see your product or service, or even the face of the person behind it, they immediately begin to trust you more than they would by simply reading copy on your website.
You don't even have to appear in your video. The simple fact that you have put time and resource into creating a video for your brand is reassuring to the customer. It proves that you are a legitimate business which is successful enough to spend money on marketing your brand.
4. Video Expands Your Reach
Video is one of the most viral types of media available. As mentioned previously, video has the ability to build trust and to spark an emotional reaction. It is this emotional reaction that will encourage viewers to share your video online, which can easily be done via social sharing buttons and embedding functionality.
When you are happy with your video, look into video sharing sites that can give it maximum exposure. Obviously there's YouTube, but have you heard of DailyMotion and Vimeo? There are even video distribution tools such as OneLoad which you can use to effortlessly distribute your video to a huge variety of video sites.
Of course, your videos can also be shared through your own networks and added to your own website, blog, Facebook Business Page and LinkedIn Company page. The more visibility you can give your video, the more reach you will generate.
5. Video is Mobile-Friendly
Mobile users have significantly changed the way that we market products and services. Content has to be relevant, easily consumable and viewable on every device. Mobile users don't want to squint at their iPhone screen to read lines of sales copy. This is where video is ideal.
Video allows the mobile user to immediately understand your offering, wherever they are. They can load up your website or social profile and engage with your message in minutes (or even seconds).
With that in mind, consider tailoring your videos to bored mobile users. Think about the sort of content that viewers would want to consume when they're commuting, waiting for meetings or on a lunch break. In offering them an engaging or entertaining video during downtime, you have the perfect opportunity to subtly put across your sales message.
6. Video Doesn't Have To Be Expensive
If you have the budget or resources to create a highly-polished, visually epic video, then by all means do! However, many businesses don't. Fear not – video is not as expensive as you probably think. In fact, it can be both a cheap and fun process.
You might expect big brands to spend thousands on their promotional videos, but many achieve viral success through videos shot off their iPhones and posted to apps such as Vine or Vid.me. Users of these apps expect short, snappy and low-quality video snippets which focus on the immediate message, as opposed to special effects and the wow-factor.
A great example of budget video is Oreo, who frequently get creative with Vine to promote their cookies using recipe ideas, magic tricks and their popular #PlaywithOreo.
For those who struggle with creativity,webcams are an easy option. Consider hosting product demonstrations and reviews that are relevant to your industry, or keep your audience updated with the latest industry news and best practices in a regular vlog.
7. Video Can Be Repurposed From Existing Content
So we know that video marketing doesn't have to be expensive, but it can be time consuming. For starters, how do you decide on a topic or know what to talk about?
If you are already hot on content marketing, you are probably already creating stacks of highly relevant content in various forms. These could include blogs, whitepapers, infographics, webinars or podcasts.
Consider repurposing this content into video form. For instance, you could take the main points from a recent blog or guide and explain them over a vlog. If you've hosted an audio webinar or podcast recently, re-host it via video. Alternatively – and if you have the budget – you can turn your static infographic into a far more engaging video with the use of the same images and design.
In Conclusion
Video marketing has been around for a while now, but in recent years it has become a significant part of your customers' everyday lives. If you're not already doing it, you can guarantee that many of your competitors are.
Hopefully by now this article has convinced you that video is not only an essential part of your marketing mix, but is also completely accessible – no matter what your industry, experience or budget.
So why not give video a try? Let us know how you get on in the comments!