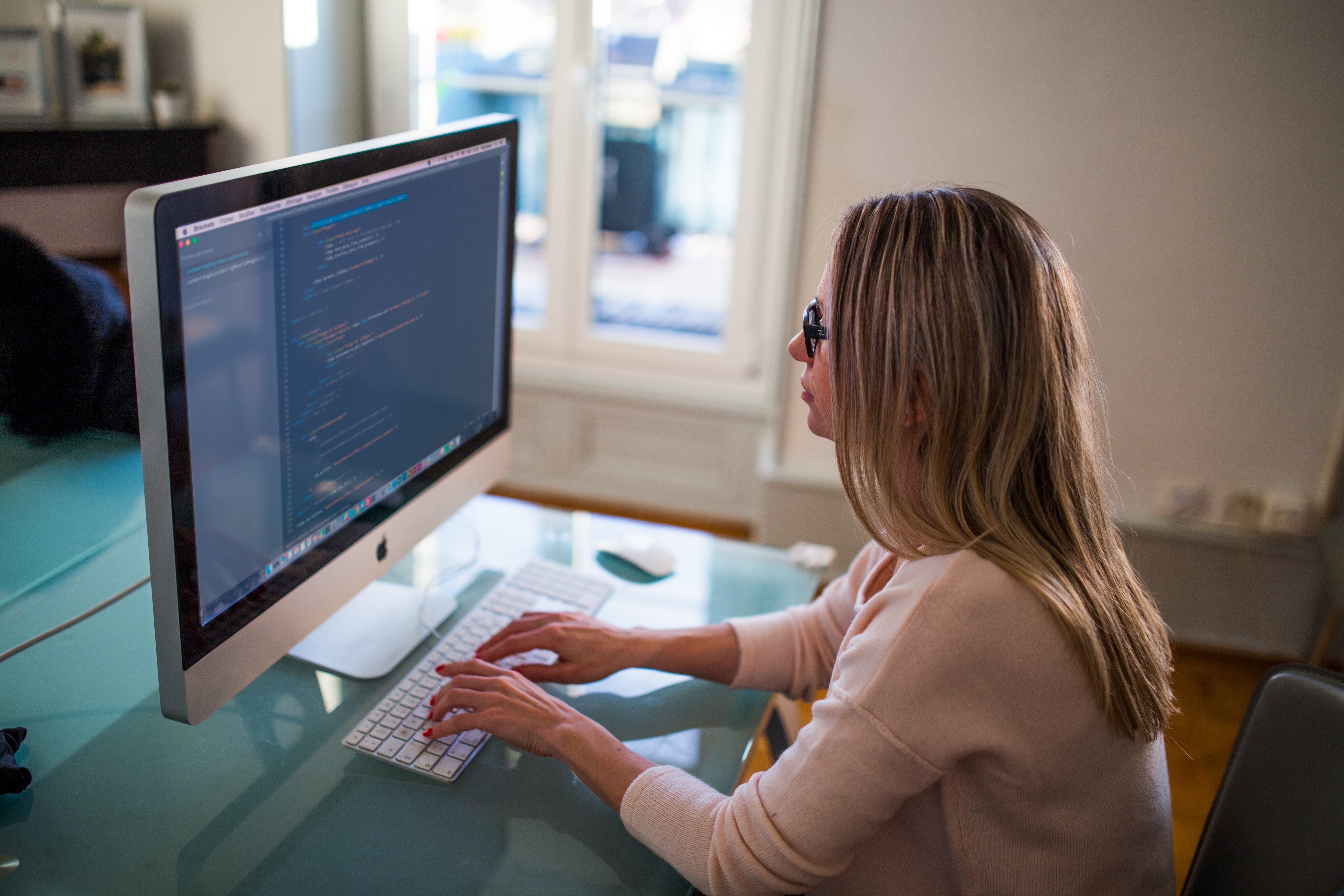 Marketing your service business is all about showing potential customers and clients who you are, what you're capable of, and why you're better than the competition. However, a marketing strategy centered around you and your needs is destined to fail. If you want to attract new customers to your service business, you need to make your marketing about them.
Using a 'buyer persona' enables you to better understand your target audience and how you can attract them through your marketing. When you clearly define your audience members, you can create a marketing strategy that fits their unique needs. Creating a plan custom-made to fit your target audience can help you see better results.
In this article, we'll explain how to create a buyer persona. Then we'll talk about how you can use your buyer persona to improve your marketing strategy. Let's take a look!
What is a Buyer Persona?
A buyer persona is an in-depth description of your ideal target audience – a semi-fictional representation of the who, what, how, why, where, and when of the customers or clients you'd like to attract. Through the process of creating a buyer persona, you can start to better understand who your marketing should be targeted at and how those individuals make purchasing decisions.
Buyer personas are important for businesses in all industries. When you create a buyer persona, you're better able to specialize your products or services and create long-lasting relationships with clients. Your buyer persona can help you create extremely specific marketing campaigns, service offerings, and content that fits the unique needs of your ideal clients.
To create a buyer persona, start with the most basic demographics about the people you'd like to work with. Consider their age, their gender, and if they reside in a specific geographic location. Then add some additional details, such as their typical income, job title, and education level. Include your ideal client's fears, goals, and what problems they face as a consumer. The further in-depth you can get with your buyer persona, the better you'll be able to target your marketing.
3 Key Strategies for Using a Buyer Persona to Improve Your Marketing
Simply creating a buyer persona isn't enough, however. To really improve your marketing, you need to know how to apply the information from your buyer persona to your business. Let's take a look at three ways you can do that.
1. Refine Your Language
The language you use in your content should speak directly to the people you're trying to attract. Because different age groups, genders, education levels, or professions will often talk differently, you want to use language that fits your unique target audience. When you use the same phrases and words your target audience uses, they'll be more likely to connect with your marketing materials. Creating a buyer persona can help you discover what terms you should be using throughout your content.
Since your buyer persona helps you hone in on the types of customers you'd like to attract, you can begin to study the way they speak online. Through examining the social media profiles, websites, or blogs of your target audience members, you can study the language they use naturally. To get a better look, you can even send out user surveys to find out more about the language they use.
When creating content, try to use language that fits naturally with your target audience. If it seems like you're trying too hard to use certain slang or terms, it can ruin your credibility and push audience members away. Instead, use your buyer persona to refine your language, but be sure to stay as authentic as possible.
2. Focus Your Marketing Channels
The way you promote your marketing is important for attracting your target audience. As part of your marketing plan, you probably use social media, paid advertisements, or guest blogs to help spread the word about your service business. But if you want to attract high-quality audience members, you need to be specific about which channels you promote on.
As part of your buyer persona, you should identify where your target audience 'hangs out' online. This includes the blogs they read, the websites they visit, and the social media platforms they use most often. You can typically find this information from sending out surveys or looking at the most popular demographics of each page. You can also look at what channels are the most successful for your competitors or companies that share your target audience.
Find the channels that are most popular with your target audience, and focus on promoting your content in these locations. By running paid advertisements on your target audience's favorite social media site or having a guest post featured on a blog they frequently check, you can get your business name in front of them more easily.
3. Create Influencer Partnerships
Influencer partnerships are a great way to boost authority with your target audience. The right influencer partnership allows you to share your content or get your name in front of an already trusting audience. When you can piggyback on the authority of the influencer you're partnering with, target audience members will be more likely to connect with you and your company to get more information or even make a purchase.
Your buyer persona can help you identify the right influencers to partner with. Because your buyer persona tells you what kinds of people you're hoping to attract, you're able to research their personal profiles to see who they're already connecting or engaging with. By checking their reposts or likes on social media, you can begin to develop an idea of which influencers are popular with your target audience. Other strategies, like searching specific industries or topics on social media sites or BuzzSumo, can help you find popular bloggers, celebrities, or professionals related to your services.
When reaching out to an influencer to begin a partnership, remember that the relationship needs to be beneficial to both parties. If you're going to connect with an influencer, be prepared to explain what unique benefits they will get. In return, you'll be able to use these influencer partnerships in many different ways. For example, asking the influencer to share some content on social media or allow you to guest post on their website is a typical low-risk way of partnering. If you're looking for a strategy with higher commitment and returns, you may also create an ebook or webinar with one of your audience's influencers.
Conclusion
Creating a buyer persona helps you better understand who you're trying to attract with your marketing. Once you have one, you can then refine your marketing plan until it meets the unique needs and preferences of your target audience. Using a detailed buyer persona, you can achieve more success with your marketing, attract higher-quality clients, and see your service business really take off.
Let's recap three of the best ways you can use your buyer persona to create a stronger marketing strategy:
Identify language and terms your target audience uses, and include them in your marketing messaging.
Find popular websites, social media platforms, and other marketing channels where you can promote your business.
Create partnerships with influencers and companies your target audience already trusts and respects.
How do you think a buyer persona will help you attract better clients? Let us know in the comments section below!
Image Source: Pexels.