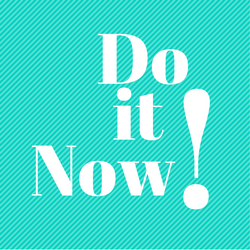 Procrastination is something that everyone deals with.
Given the fact that we mostly write for the self-employed and freelancers, it's a bit surprising to me that some of our most popular posts have been on being more productive and staying disciplined.
It likely means that when we start taking away some of the consequences related to putting things off, we tend to have some of the worst cases of procrastination! 🙂
This actually makes a lot of sense. Without a boss hovering over our shoulders, it's easier for us to get sucked in to the easier (more enjoyable) work, or non-work related activities.
We can't place too much blame on ourselves though, as the internet offers an unlimited amount of alternatives to doing our work.
Not only that, but when work means we're spending time putting together the next client proposal, it's easy to see why people prefer to procrastinate.
Since that's the case, is there anything can we do about it?
Yes!
Let's take a look into some scientifically proven ways to combat procrastination…