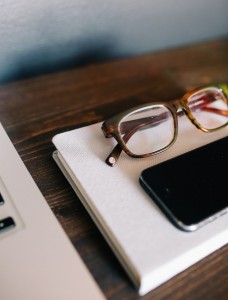 We all want happy clients, and we want to see them succeed. Why? Because happy clients will continue working with us, and will recommend our services to friends and colleagues. This is something freelancers, agencies, and small business owners all strive for. 
However, you may have unwittingly set your clients up for failure by not implementing certain strategies into your agency's workflow.
Below are five mistakes that agencies make that unknowingly set themselves, and their clients, up for failure. 
1. Excluding a Cheat Sheet
How many times have you worked with another agency and wished they came with some sort of handbook, cheat sheet, or guide? Why not make one for your agency? The way you do business matters to clients, and you'll both have a much better time working together if you  have a short FAQ page. 
Not only will it remove some of the headache of wondering if you're the best agency for the job, but it's also a fun way to make your proposal stand out. How? Simply include a short "how to work with us" sheet that talks about: 
Ways you work best
What you like and don't like
Funny stories or anecdotes
Answers to logistical questions 
Sometimes, your clients may not even need to hire you for a specific project, and you can send them a short DIY guide to help. You won't see an immediate income boost into your bank account, but this is something potential clients will remember for years to come (and tell their friends about). 
Take action: think about creating a DIY guide, or FAQ cheat sheet to hand out to potential clients. What should it include? What main questions do you receive from clients right now? How can your agency offer even more value? 
2. Not Creating Custom Rates and Proposals
No client likes to feel like they're one of the hundreds of names on a list of stuff you work on each day. They want to feel special and that you care about the success of their business. So treat each client individually and create custom rates and proposals for them. 
I recently started doing this with my freelance writing business and have been able to close 100% of all the deals in the past three months. I've also been able to make more money because I look at each client's situation differently and price it accordingly. 
Some clients will have a higher budget, while others won't. It depends on their industry, schedule, and other things, so it's important you respect this and adapt. Of course, you can use a proposal template or rate sheet to save time, but don't cut corners, by not doing the research for each client, or not offering them a custom package. 
Take action: consider taking an individual approach with the next client lead that lands in your inbox. What can you do to make them feel special and create a custom proposal? Perhaps even consider asking them what their budget is, instead of offering your rate sheet first. 
3. Forgetting to Implement a Follow-Up Schedule
After spending all that time creating an awesome proposal, landing the deal, and working on the project together, don't leave your clients hanging. You may think you're finished with them, but you could be doing SO much more to ensure they get the most out of the service, and keep your agency at the top of their minds.
Go the extra mile with a simple follow-up schedule. Have a follow-up email or call a month after the project ended. Then follow-up again at the 3 or 6 month mark to see if they have questions, need any help, or have concerns. Finally, send a "happy anniversary" note 1 year after completing the project. 
This can apply to a wide variety of agencies, no matter if you sell real estate or design websites. Your clients will likely need your services (or upgrades) in the future, so don't discount how effective a follow-up schedule can be. They may not hire you again for a few months, or even a year, but you will be the first one they call, because you've established a trustworthy relationship over time. 
Take action: create a follow-up schedule based on the types of projects you work on. Then when you're completing the final details, open your calendar or task management system, and enter timed entries for follow-up reminders.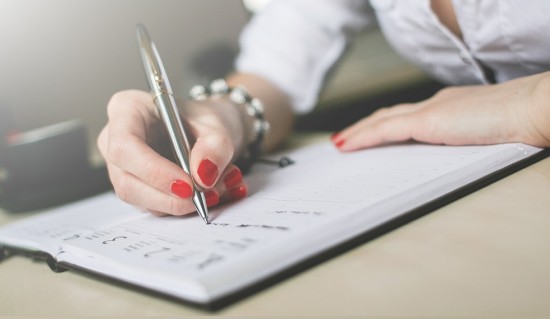 4. Forgetting to Celebrate a Client's Success
In addition to implementing a follow-up schedule, another very effective way to ensure your clients thrive is to routinely celebrate their successes. Throw a client kickoff party and take your team and clients out for drinks or coffee. This is a great way to spread the word about your agency to the local community too. 
If you can't meet up with everyone in  person, throw a virtual party instead. Give away some fun prizes, or offer discounts on future referrals or services. If a virtual party isn't your thing, how else can you celebrate your client's success? Maybe write a blog post showcasing their business, or use them as an on-going case study (giving them more exposure). 
Take action: write down 2-3 ideas about how you can celebrate the wins you've helped your clients achieve. Set a date for the client kickoff or virtual party, and work out the details of the free promotions. Think of an unconventional way to show clients that the agency is invested in their work. 
5. Not Asking for Referrals
We're all likely to refer services and products we find helpful to our friends and family. Many of your current clients probably have contacts who need the same type of services your agency offers. But you have to reach out and ASK. Ask for business. Ask for recommendations, and referrals. Don't be afraid to follow-up. 
We're all busy and sometimes need a short reminder to tell our friends and family about something important. Other than that though, there's not much else needed to seal the deal if your client has already vouched for you. Which is why referrals are so valuable! 
Take action: Send an email asking one of your best clients to refer your agency to just one person they know needs the services. Everyone usually has that one contact they can send an email to for a referral, and it won't take much of their time. 
These are simple fixes to major roadblocks that set your clients back on their road to success. Additionally, you can set your agency apart from the rest by offering just that little bit of extra customization and service. 
Is your agency guilty of making any of these mistakes? Which one can you change and take action on today?