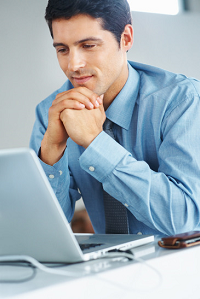 No business is successful without having someone to buy their services or products, which is rarely made possible without a creating a loyal community. And this is no easy feat.
But if you want your business to continue growing, the next step is to add in a level of consistency — and that starts with landing long-term clients.
I mean, what's better than having recurring work month after month, and seeing payments arrive in your bank at the same time?
The more time you spend on keeping your current clients happy, the less time you have to put out to land new ones. And this will open up your schedule for more innovation and creation — which leads to more income.
The Benefits to Having Long-Term Client Relationships
In order to fully grasp the importance of how long-term clients can impact your business, check out these top benefits:
Consistent workload. Since you know the workload you'll be getting every month, you can plan ahead for other projects. In addition, you can set up a business budget since you know how much income you'll be bringing in.
Steady income. Having a steady stream of income is what keeps a small business going. Knowing when that payment will hit your bank, will allow you to increase growth and plan for bigger and better projects.
Higher degree of trust. When you work with a client for a long period of time, you both establish a working relationship that's built on trust. You're able to avoid big problems and keep the lines of communication open.
Gain more referrals. Clients who've worked with you for for years will generally be very willing to refer you to their friends and family. You can easily leverage this into landing more long-term gigs.
Lower marketing costs. With your steady stream of work, consistent income and built-in network of referrals, your marketing costs will be minimal. This leaves more time for making money and growing your business.
So what can you do to obtain all these benefits? Here are the steps to not only landing long-term gigs, but keeping your clients happy for many years.
1. Look For Clients That Are a Great Match
With any type of relationship, whether it's personal or professional, there needs to be an aspect of synergy. If you don't get along with your client, or agree with the way they do things, your working relationship won't be very successful.
Do you both have the same work ethic? Do you approach problems with an open mind? How do you both respond to emergencies? Are you on the same page about how to handle business issues?
For example; if you answer your emails within 12 hours and expect others to do the same, this is a prerequisite that should be discussed before signing on the dotted line.
The answers to these questions will determine how well you work together, and if you're a good match for the long haul. In all likelihood, if you like the products or services the client is putting out, you will like the way they do business. This step is key to not only fostering a long-term relationship, but keeping it going far into the future.
Find clients that mesh well: if you want to find a client that meshes well with you look at the network you've already established. We're all drawn to people that we like and have something in common with, so chances are high that you'll find a new long-term client within your current network of contacts.
2. Clearly Lay Out the Terms and Expectations
Listening and responding to your client's needs should be your number 1 priority. Set up a rule in the beginning of the relationship to always keep the lines of communication open. If there are questions that need to be answered, then discuss them. If there's some confusion about how something needs to be done, don't be afraid to talk about it.
It's better to ask too many questions and cover all your bases, than end up guessing and doing the project incorrectly. Additionally, understanding the expectations and needs of your client are vital to building a long-term relationship that's built on trust.
List out the terms and conditions: before agreeing to work with any new client, you need to clearly list out the expectations and terms you both agree on. You don't want there to be any confusion or avoidance of work previously agreed upon. It should go without saying, but you need to get this in writing so you both have record of it.
3. Go Out of Your Way to Satisfy
Once you've completed the first two steps, you're ready to exceed your new client's expectations. What can you do to go the extra mile for them? You want to be that go-to person that they can count on no matter what, and trust above anyone else. That's one of the key components to building successful long-term relationships.
Of course you want your clients to be happy, but you also want them to be more than thrilled to work with you for an extended period of time. And if you're really doing it right, they will even continue to increase your pay and workload as time goes on.
Make yourself more valuable: what are some other ways you can add value to the working relationship? Create a list of 5-10 other skills you have that might be helpful to your client. Maybe you can even take an online course to learn a new skill that will be the answer to what they're looking for. You want to give them an experience that no one else can.
4. Show (and Say) How Thankful You Are
Never take your clients for granted. Because of their work and openness to trust you, you're able to run a business and be your own boss. That's an awesome privilege, so be sure you say and show how thankful you are for the opportunity to work with them.
This simple gesture can have a big impact on your clients and will likely set you apart from all the other businesses out there. Remember, they have access to hundreds of other people to work with, so make sure you tell them how much you appreciate their trust in you and your work.
Send a thank-you note: it may sound cliche, but sending a simple thank-you note in the mail, can work wonders. You might even consider sending a small gift to show your appreciation — especially around important days like a work anniversary or the holiday season. Don't underestimate the power of this step.
How to Successfully Deal With Clients
If you want to create consistent and recurring revenue, a good way to do that is to land long-term clients. By following these steps you'll be able to quickly accomplish this and start setting your business on the road to massive success.