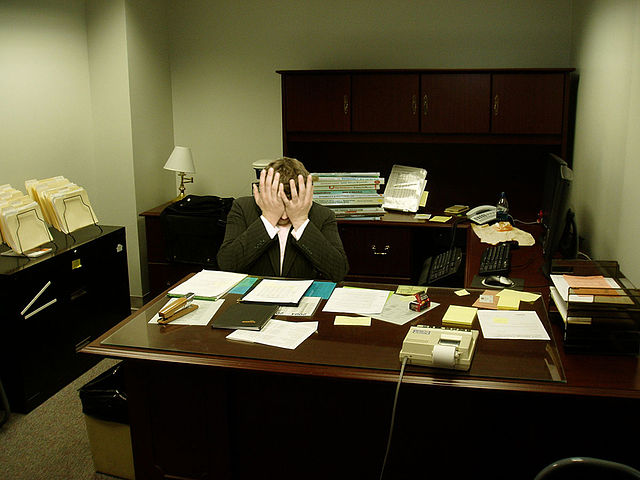 If you're hating the nine-to-five grind, you may be thinking "I could do better than this!", and it's true – you can. Freelancing is an incredible opportunity to follow your heart and your skills. However, you may also be worrying about whether you can cut it.
A bit of caution is not a bad thing; you may want to make sure that the lifestyle suits you, and that there's enough demand for your services out there before you take the plunge. Freelancing in your spare time is a feasible and realistic way to test the market.
But if you do go freelance on top of your day job, you need to know that balancing the two is no easy feat. So, how can you do this without (a) tearing all your hair out, (b) not doing any of your work properly, and/or (c) working yourself into a meltdown?
Here are six ways to optimize your workload so you can cope with both and be a success. Let's have a look!
1. Target Your Clients Carefully
Because you're still working full time, your freelance hours are short, so you need to maximize the benefit you're getting from them. However, your clients won't see it this way – they will expect the same performance from you as they would from a full time freelancer (and rightly so). You can't offer half a job because you have half the time!
Because of this, you'll need to be very selective about the clients you take on to start with. You may only be able to cope with two or three regular clients, so you need to do some research to find ones that will take you in the direction you want to go and that will reward you well (either in terms of money or profile).
Try looking at freelancing websites like Upwork, PeoplePerHour, and Guru, and figure out the type of people that are looking for services like yours, and the prices they are offering. You could also look at the lists of clients in the portfolios of successful freelancers in your line of work.
Contact around ten clients who pay well and sound reputable, and ask what they look for in a freelancer and how they go about hiring, what issues they expect freelancers to help with and the outcomes they're looking for. Use any feedback you get to target and progress future contracts.
2. Create a Website Portfolio
Explaining to clients exactly what you can do takes valuable time away from what you actually want to be doing with your spare time – your freelance work. So, you need to focus your website to ensure it does the donkey work for you.
Your website needs to focus on what you can offer clients, and the problems you can solve. Try to break it down into logical sections – write a list of what your clients are likely to want, and create segments to show how you can fulfil those needs.
To figure out what clients want, have a look at their websites (as well as asking them directly, as in the point above), and write a list of keywords that describe the issues that are important to them.
If you've targeted your clients well, you'll find some of these words will keep recurring. Use these as headings for your segments, and provide examples of your work to illustrate your capabilities. Make sure a portfolio and/or your resume is also available online, and then when you're pitching, you can send your clients a link that should save both of you a lot of time.
3. Use Bidsketch to Pitch
Talking about pitching to clients, it's a time-consuming business. You also need to get it right, because wasting your time on pitches that consistently fail is depressing and unproductive.
If you use Bidsketch you'll take away a lot of that pain, and you'll be using an original and professional format that will impress potential clients and lead to more successful contracts.
Remember – what saves you time is invaluable when you've got so much on the go!
4. Get Up Early
Your time is limited, so you're going to have to stretch it where you can. This either means getting up early or working late (or both, if you take on too many clients!). If you only work in the evening, you may find you've got more to do than you thought, and you won't finish till the early hours. You'll be tired, and your work (both full time and freelance) will suffer.
Getting up early is arguably the better option – you're fresh and rested, you have peace and quiet in which to do your work, and you can concentrate on what you're doing without interruption. You'll also go through the day feeling good that your side gig is already taken care of!
Finally, being in the habit of doing your freelance work early gives you the opportunity to do more work in the evening if you absolutely have to.
5. Learn to Say No
Because your time is limited, you're going to have to be firm about the unproductive stuff – yes, you need to do your research, and yes, you need to provide the work you've promised, but you'll have to ration everything else.
Try to make sure you schedule in time for your family – it's very easy to get so caught up in setting up your business that you don't leave yourself any time for the most important things. However, you'll have to prioritize ruthlessly outside this 'magic circle' of work and family.
If clients are taking up a lot of unnecessary time, you'll have to think hard about whether to keep them, or find a less high-maintenance replacement. Ultimately, you're looking for clients who will trust you to do your work, rather than checking every five minutes.
Remember that clients may well want feedback on a long project, so get into the habit of sending reports on a weekly or monthly basis. That way you can schedule this in, rather than having it interrupt your workflow.
6. Use the Right Tools
There are all sorts of time and productivity optimization tools and apps out there that you need to investigate. To manage invoices, try FreshBooks, Hiveage, or PayPal's invoicing system.
Gmail has some great CRM plugins, including Boomerang, which lets you schedule when you send and receive emails (useful if you're working before or after normal work hours), Streak, which notifies you when an email has been opened and offers various email power tools, and HubSpot, which does a very similar job and also works with Google Apps and Outlook.
Here's a selection of others: for time tracking, try Toggl or Hours, which is free and designed for freelancers. Everlance is an expense tracker and mileage log for those who need to travel for their work, and TeuxDeux is a useful organizer app.
Conclusion
If you're freelancing on top of full-time work, you'll need to make the most of every minute you can find. You can do this by:
Targeting your clients carefully
Creating a website portfolio
Using Bidsketch to pitch
Getting up early
Focusing on your core activities
Using workflow optimization tools and apps
Are you thinking of going freelance on top of your full time job, or have you already done this? What have you found is the most challenging or exciting thing about it? Let us know in the comments below.
Photo credit: LaurMG