Have your gloves on?
You're going to need them today. That's because we're talking about something that's been hotly debated among freelancers since the beginning of the profession.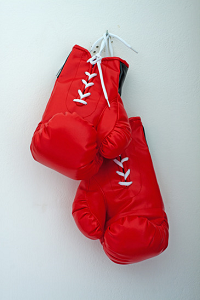 Of all the topics related to freelancing, from sales proposals to marketing, there's one that always gets people heated and is met with debate on all sides. This topic causes so much division that today we're going to settle it, once and for all.
If we're going to make progress on this incredibly important topic, we're going to need to hear your opinion. So please make sure to present your perspective after I've presented the evidence.
So, what are the strengths for hourly rates and fixed rates? What are their weaknesses?
Below, I'll show you the insightful cases made by two prominent freelancers who take opposing sides on the issue, and I'll add my thoughts on each.
Let's get this thing started!