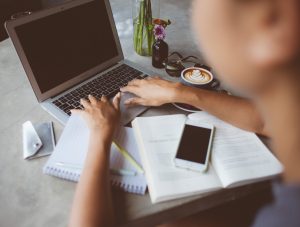 Jeff Walker was broke.
He couldn't cut it in the corporate world, so he was taking care of his young children while his wife struggled to put food on the table. His family was broke… and desperate for change.
That's when Walker decided to try something different. He started creating products and selling them online. Within a few years, his wife was able to quit her job and they were moving into their dream home.
The rest is history.
Walker's digital marketing career dates all the way back to 1996 – practically eons in the fast-moving environment of the internet. Since that time, he has engineered countless successful product launches. His coaching students have brought in over $400 million and counting!
These eye-popping results landed Walker's book Launch a spot on my to-read list. It took a long time for me to cross it off, but I'm so glad I did. Launch is full of actionable insights you can use to grow your businesses. Keep reading to find out how!
Advice for Product Creators and Service Providers Alike
A major reservation I had about reading Launch was the title itself. I imagined the formula inside would only work for product creators. As a service provider, I couldn't quite wrap my head around the idea of "launching" new services.
But I quickly discovered that, even if you only offer services and aren't planning to launch a product anytime soon, there are plenty of actionable takeaways you can glean from Walker's book. Some of the tips inside are technical. But others reflect a distinct philosophy to help you better connect with an audience.
Here are some of my favorites. They'll help improve your business regardless of your industry.
1. Your Email List Isn't a Strategy; it's the Strategy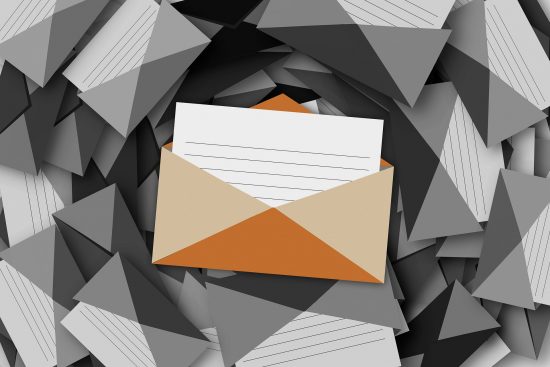 Image credit: geralt
"The money is in the list."
This has been repeated to the point of becoming an online marketing cliche. You've probably heard it countless times yourself…
But Walker urges the readers of Launch to, if they only take away one thing from the book, focus on building an email list from the very beginning.
To Walker, an email list is the closest thing you can get to a license to print money. He's insistent to point out that you must treat everyone on that list very well, like you'd treat your own friends and family.
Walker adds a big caveat to the "money is in the list" trope; he argues the money is in your relationship with the list.
With an engaged list, you can always ask for feedback and open up lines of communication. These insights (which you can't get anywhere else) help inspire you to create new offers and improve the ones you already have. It's like having a focus group on-call 24/7.
A small but engaged list is much more valuable than a larger apathetic one.
Walker says the easiest way to increase list responsiveness is to focus on building a personal connection with readers. Once someone joins, he's deliberate about staying in touch with them. He gives them access to exclusive content and invites them to ask questions. He's willing to share details about his life – his family, his hobbies, and challenges – in order to build an authentic relationship.
Launch recommends giving everyone who visits your website plenty of good reasons to join your list. The prospect of getting "email updates" just isn't very exciting; it's not enough to motivate people to join – especially when they're already drowning in emails. Walker gives away some valuable content in exchange for someone's email list (called a "lead magnet"). You can do the same.
Are you building an email list? How can you attract even more people to sign up? Treat your subscribers like gold because that's exactly what they are!
2. The Importance of Storytelling and Mental Triggers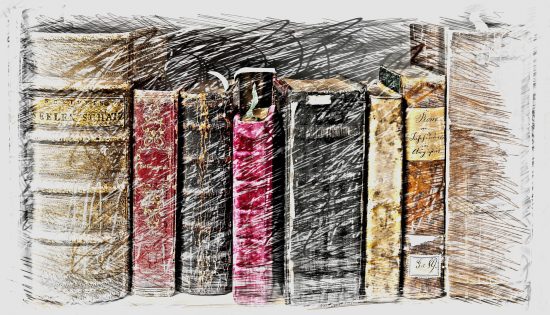 Image credit: Alexas_Fotos
The first time I cracked open Launch, I didn't look up until nearly an hour had passed. That's pretty remarkable given my A.D.D. tendencies! The way the book was structured – and the material presented – sucked me in from the very first page.
I didn't know it at the time, but that structure and material was a meta-lesson. It didn't take long before Walker started emphasizing the importance of persuasion in every aspect of business.
Learning how to persuade first-time visitors and leads (regardless of which medium you use to connect with them) is fundamental to get them to become customers. Walker embeds all of his persuasive chops into the book to hook the reader right away.
According to Launch, two keys to effective persuasion are mental triggers and storytelling.
Mental triggers make the information we present to our audience more compelling. They apply human psychology to influence how we act – and buy – on a subconscious level.
Here are Walker's nine key mental triggers (a list which was undoubtedly inspired by Robert Cialdini's book Influence):
Authority. People follow others with credentials, real-world results, and/or social status.
Reciprocity. Doing something nice for people drives them to give something back in return.
Trust. We believe our friends and family members more than strangers.
Anticipation. We get excited about things we're looking forward to.
Likability. This one's simple: we prefer doing business with people we get along with.
Events and Ritual. These make people feel they're part of something bigger than themselves.
Community. People act in ways they think their community expects them to act.
Scarcity. When something is rare (or seems rare), it is more valuable to us.
Social Proof. When others take action, we get motivated to act too.
The better we can incorporate these mental triggers into our websites, emails, and every other interaction with prospects and customers, the more persuasive our message. It's even more effective to layer triggers on top of each other.
Walker also highlights the importance of telling stories to connect with customers. Great storytellers build an emotional connection with their audience, which, according to Walker, is key to getting someone to do business with you. Logical, rational appeals certainly have their place. But nothing resonates with people like a compelling story.
3. Make Your Marketing an Event (and Get Your Audience Involved)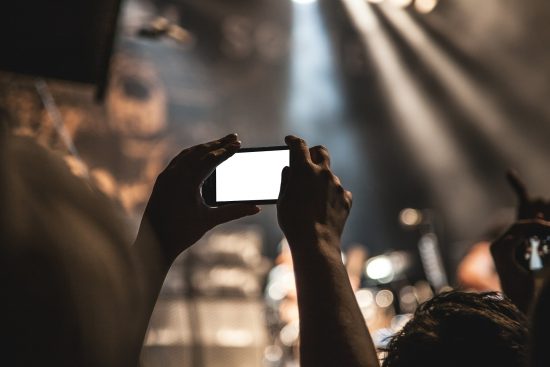 Image credit: SplitShire
In Launch, Walker tells an incredible story of how people were asking him to save their credit card information… so just in case he launched a new product they could be the first ones to buy.
He says that we can also create a similar sense of anticipation. By making our marketing an event in and of itself, we can build buzz and get people excited well before it's time to release a new offer.
Two examples Walker brings up are Apple and Hollywood movie trailers. Apple fanatics wait in long lines for the latest iPhone and scour forums for rumors about potential features of a new product. Hollywood trailers are often almost as exciting as the movies themselves. They're a great way to tease the end product and start a mental countdown clock in the viewer's mind.
Walker urges us to find ways to make our marketing a memorable experience. One of the best ways is to invite our audience to participate in the product (or service) creation process. This is a great way to include features you never would have thought of on your own.
Instead of assuming what his audience wants from a new product, Walker emails them and asks them to complete a short survey that hones in on their biggest pain points. He also invites his list to reach and describe what they're struggling with the most in business.
4. The Sideways Sales Letter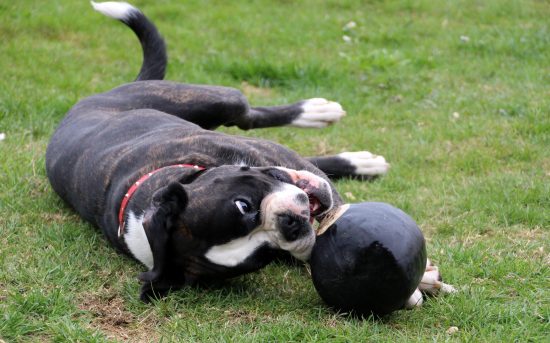 Image credit: Myriams-Fotos
A lot of Jeff Walker's tactics in Launch come from direct-response marketers of old. Before the internet, these marketers would send targeted advertisements in the mail. Many of them still do!
A key part of direct-response package is the sales letter. These letters, which often go on for many pages, contain everything needed to: 1) introduce someone to the product, 2) present the benefits and value in a compelling way, and 3) motivate the reader to buy.
Sales letters can still be effective online. But it takes a few adjustments. A few things Walker recognized early on were people's shortening attention spans and plethora of distractions. Even if you find someone interested in your offer, it's hard to keep their attention for the entirety of a sales letter.
That's why Walker recommends using sales pages in a different way. Instead of presenting them in a lengthy (and often overwhelming) document, he cuts them up into short chunks and delivers them to readers in a logical sequence. He calls this the "Sideways Sales Letter."
Stop thinking in terms of pages, and start thinking in terms of days. Creating multiple brief interactions is a lot more realistic than expecting someone to sit down and read an entire sales page. It also gets people in the habit of hearing from you, which helps build the relationship.
Email is the perfect tool to do this. With tools to drip out a series of emails automatically, you can save time and increase audience engagement. Instead of trying to close the sale on day one, which creates a ton of pressure, you make your case gradually – in bite-sized emails, videos, or blog posts.
How can you break up lengthy content and optimize it for engagement? The better you can answer that question, the better your relationship with your customers!
5. Attract Attention with Valuable Free Content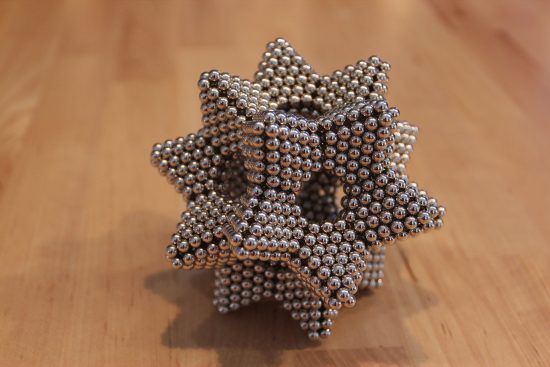 Image credit: Meredin
All throughout Launch, Jeff Walker warns about what he calls "Hope Marketing." He argues that just having a great product or service isn't enough to be wildly successful. It takes more than hoping things work out; we have to get more intentional about our success.
That means marketing what we have to offer…
But how?
People's skepticism online is extremely high. A lot of us have been burned by scammers. We've gotten so good at spotting blatant sales pitches that our brains filter them out automatically.
Walker recommends a different marketing style. He says that the digital "street corners" are full of businesses shouting "Buy my stuff!" to everyone who passes by. That type of in-your-face marketing is difficult and costly. You have to keep buying ads. And there's always a competitor out there who has more resources (or a larger platform) than you do.
Launch recommends we attract attention by giving away valuable free content. This plays a key role in the prelaunch stage of Walker's formula. The content activates multiple mental triggers, like reciprocity and anticipation, and is instrumental in building authority and trust. Thriving businesses like Copyblogger and Mirasee have used free content to catapult them to success.
Are you trying to buy attention… or earning it with quality content? The latter is a lot more authentic – and sustainable. You can deliver this content in whatever medium your audience will enjoy. If you aren't sure, just ask!
Over to You
Launch takes the most powerful applications of direct-response marketing and applies them seamlessly into the digital world. Not only that; it also offers practical ways to build anticipation for your offers and build relationships with customers like never before.
These lessons can help you no matter which industry you work in. The sooner you apply them, the sooner you can strengthen relationships with customers and transform your business.
Have you read Jeff Walker's Launch? What were your favorite takeaways? Have they affected your business? Leave a comment below and let me know!